Wedding Advice – 7 Tips on dressing up a work suit to wear to a wedding
1. Add a pocket square – it will instantly brighten up any suit.
3. Add a flower to your boutonniere. We featured these on Twitter this month and thought they looked great.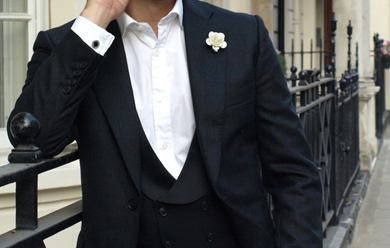 2. Mix and match – Try mixing trousers, waistcoats and jackets from different suits E.g a light grey suit with a dark grey waistcoat. Or grey trousers and a navy blue jacket.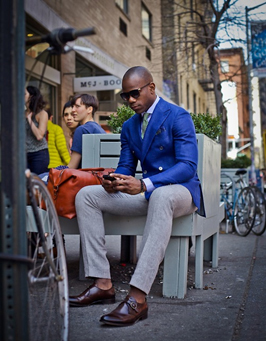 4. Add an unusual accessory such as a tie pin or collar bar.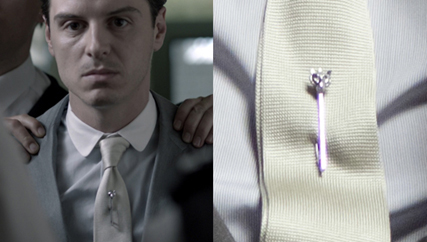 5. Wear shoes you wouldn't wear in the office, such as two-tone leather brogues.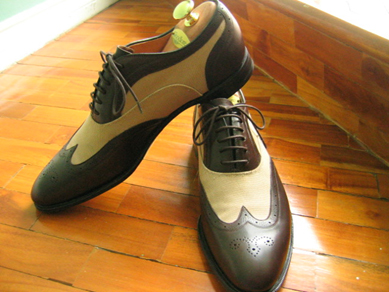 6. Wear a cravat rather than a tie – a brave move, but you'll certainly look different!
Call 0800 0274430 or contact us here for more information. We have fitting locations in London: Liverpool St, Savile Row and Charing Cross; Nottingham; Leeds; Wilmslow and Surbiton. We also have a new store in Amersham.
7. Have fun with your tie and shirt – experiment with colour more than you would in the office, or try combining checks and stripes.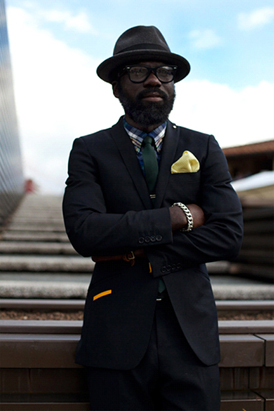 14 June 2021
While not everyone will want to go for an audacious check, there are ways to incorporate bold hues into your wedding suit and something for everyone...Read on for our five tips on how to wear a bold colour on your wedding day...
Style Tips & Advice
Weddings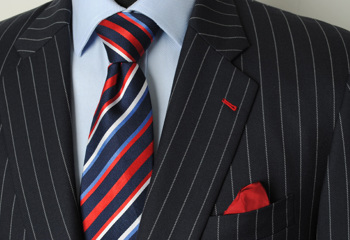 14 June 2021
While business suits are certainly not as widespread or mandatory as they once were, there are still many workplaces where the suit has remained the required attire. In other offices, business casual has now become de rigueur. One of the questions we're often asked by clients is how many business suits should I have?
Style Tips & Advice
Business Style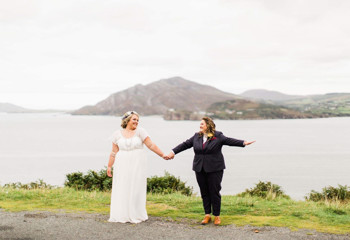 14 June 2021
At King & Allen, we believe every couple is unique and their wedding should be a reflection of who they are and what they value. For LGBTQIA+ couples, this could mean embracing some wedding traditions, tweaking others, or doing something completely different. It's your big day after all, so you call the shots!
Style Tips & Advice
Weddings