Wedding Advice – 7 Tips on dressing up a work suit to wear to a wedding
1. Add a pocket square – it will instantly brighten up any suit.
3. Add a flower to your boutonniere. We featured these on Twitter this month and thought they looked great.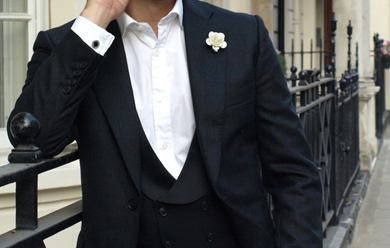 2. Mix and match – Try mixing trousers, waistcoats and jackets from different suits E.g a light grey suit with a dark grey waistcoat. Or grey trousers and a navy blue jacket.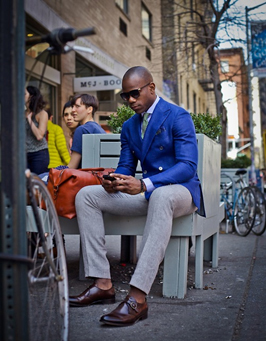 4. Add an unusual accessory such as a tie pin or collar bar.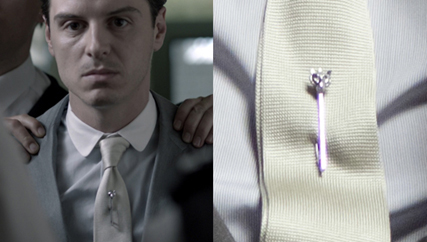 5. Wear shoes you wouldn't wear in the office, such as two-tone leather brogues.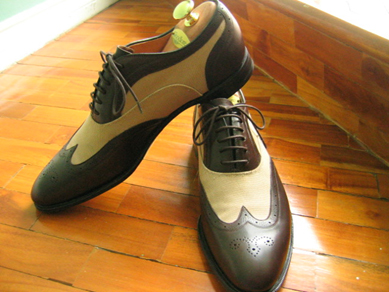 6. Wear a cravat rather than a tie – a brave move, but you'll certainly look different!
Call 0800 0274430 or contact us here for more information. We have fitting locations in London: Liverpool St, Savile Row and Charing Cross; Nottingham; Leeds; Wilmslow and Surbiton. We also have a new store in Amersham.
7. Have fun with your tie and shirt – experiment with colour more than you would in the office, or try combining checks and stripes.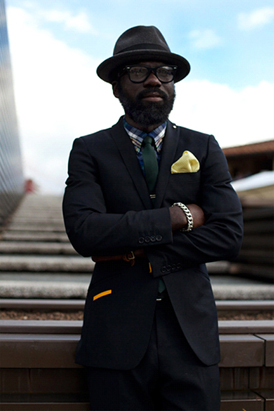 27 June 2019
Music and fashion have always been inextricably linked, with many catwalk collections drawing inspiration from rock and pop stars over the years. Here, we take a look at four of our favourite music legends, each with their own signature style, but all of whom really knew how to rock a suit.
Style Tips & Advice
Celebrity Style
Style History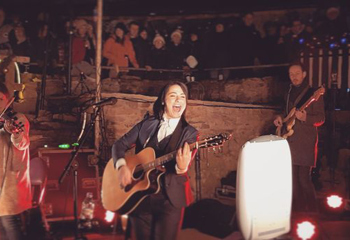 27 June 2019
June is Pride month. A chance to reflect on the strides made towards achieving equality and to acknowledge that there is still a way to go, as well as a time to celebrate the breadth and diversity of the LGBTQ+ community.
Style Tips & Advice
Celebrity Style
Style History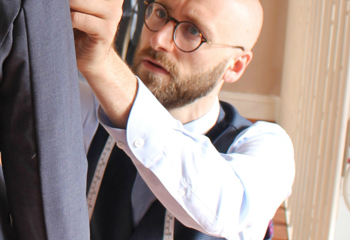 25 June 2019
When it comes to bodies, there's no such thing as a standard shape or size. Sure, plenty of us might have long legs or broad shoulders, but ultimately your proportions are unique to you. Is it any wonder, then, that so many people are left disappointed with the final fit when they choose an off-the-peg suit?
Style Tips & Advice