We are Social!
At K&A we have always taken great pleasure from sharing on social media. It gives us an opportunity to engage with the menswear community and hopefully impart some wisdom along the way! However, we are aware that people can be put off by the amount of pointless noise and sales patter on the internet, and we'd like to assure you that our policy regarding content is very much focused on quality rather than quantity.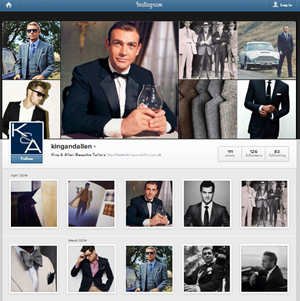 As well as providing our own articles, much like those you might read on this blog, we scour the web looking for style advice, photographs and any other gems that we think would enlighten or entertain our From the Cutting Room Table readership. We also put out the occasional offer or other exclusives – just to reward your appreciation of our efforts.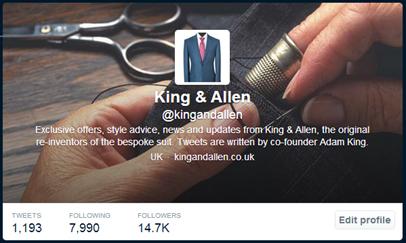 This year we have joined Instagram, so as well as our Pinterest page it's a fantastic place to see great men's style and get inspired. Or if it's the written word you're after, over 1500 people like us on Facebook and over 14,700 people follow us on Twitter – so hopefully we're doing something right!
Finally, for the best bits from across the board there's always our monthly E-Magazine – The Stitch.
Whatever your social preference, we hope you enjoy our output and we'd love to hear your feedback.
Call 0800 0274430 or contact us here for more information. We have fitting locations in London: Liverpool St, Savile Row and Charing Cross; Nottingham; Leeds; Wilmslow and Surbiton. We also have a new store in Amersham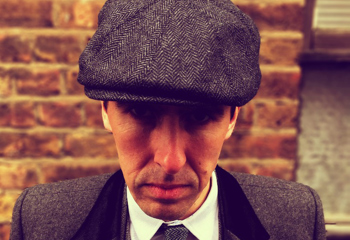 19 August 2019
The Peaky Blinders return to our screens on the 25th August 2019, guaranteeing two things: a whole lot of drama and a whole heap of sartorial style. But while each Peaky Blinder has their own individual suit style, they all share a love of one particular statement piece – the flat cap.
Style Tips & Advice
Celebrity Style
Style History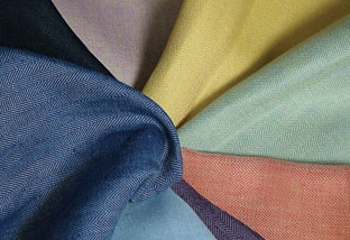 30 July 2019
You've heard all the advice about what to wear during a heatwave - linen suits, floaty cotton dresses, flip flops and sunhats so large they eclipse the sun...
Style Tips & Advice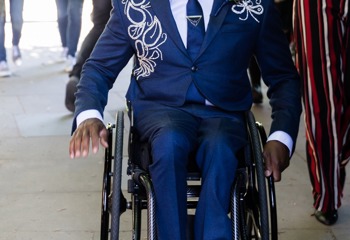 30 July 2019
No one throws a wedding like a celebrity; after all, they've got the means to really put on a show, not to mention access to all the best stylists and party planners. So, if you're tying the knot any time soon and are looking for that stand-out wedding outfit, why not take inspiration from some of the A-list?
Celebrity Style