Take a tour of our latest showrooms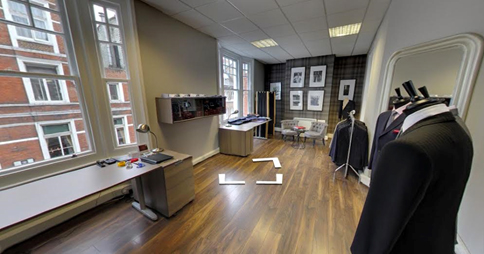 The wonders of modern technology!
Thanks to the clever folks at Google you can now take a full tour of our Liverpool Street and Amersham showrooms from the comfort of your computer! So if you haven't been to our latest two stores recently, or if you live too far away to visit them, now's your chance to take a sneaky peak. Unfortunately you can't feel the fabrics, or hear the tailors beavering away – but it's the closest to the real experience you'll get without leaving the house…
Tour the Liverpool Street showroom.
Tour the Amersham showroom.
Call 0800 0274430 or contact us here for more information. We have fitting locations in London: Liverpool St, Savile Row and Charing Cross; Nottingham; Leeds; Wilmslow and Surbiton. We also have a new store in Amersham.
27 June 2019
Music and fashion have always been inextricably linked, with many catwalk collections drawing inspiration from rock and pop stars over the years. Here, we take a look at four of our favourite music legends, each with their own signature style, but all of whom really knew how to rock a suit.
Style Tips & Advice
Celebrity Style
Style History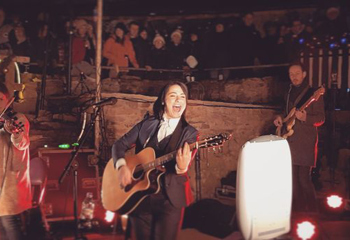 27 June 2019
June is Pride month. A chance to reflect on the strides made towards achieving equality and to acknowledge that there is still a way to go, as well as a time to celebrate the breadth and diversity of the LGBTQ+ community.
Style Tips & Advice
Celebrity Style
Style History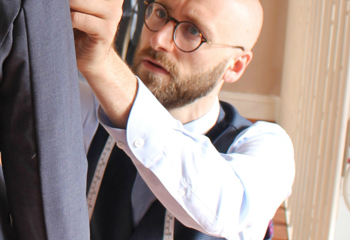 25 June 2019
When it comes to bodies, there's no such thing as a standard shape or size. Sure, plenty of us might have long legs or broad shoulders, but ultimately your proportions are unique to you. Is it any wonder, then, that so many people are left disappointed with the final fit when they choose an off-the-peg suit?
Style Tips & Advice