Take a tour of our latest showrooms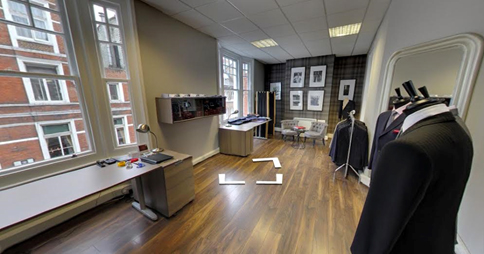 The wonders of modern technology!
Thanks to the clever folks at Google you can now take a full tour of our Liverpool Street and Amersham showrooms from the comfort of your computer! So if you haven't been to our latest two stores recently, or if you live too far away to visit them, now's your chance to take a sneaky peak. Unfortunately you can't feel the fabrics, or hear the tailors beavering away – but it's the closest to the real experience you'll get without leaving the house…
Tour the Liverpool Street showroom.
Tour the Amersham showroom.
Call 0800 0274430 or contact us here for more information. We have fitting locations in London: Liverpool St, Savile Row and Charing Cross; Nottingham; Leeds; Wilmslow and Surbiton. We also have a new store in Amersham.
26 May 2020
Following the announcement by the Prime Minister on the 25th May, we will be reopening our Surbiton, Liverpool Street and Wilmslow stores on the 16th June.
King & Allen News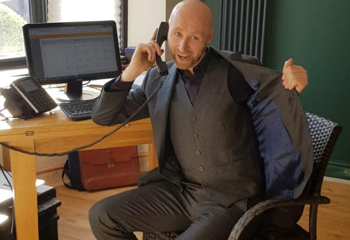 15 May 2020
We've put  together a brief guide and some resources for what to do once you've decided on a new date for your big day.
Style Tips & Advice
Weddings
14 May 2020
While we look forward to re-opening and helping you all find your fit for your special day, we also thought it might bring a smile to our follower's faces to see how some people have kept their lockdown weddings and celebrations going.
Style Tips & Advice
Weddings