Suit Up Ladies….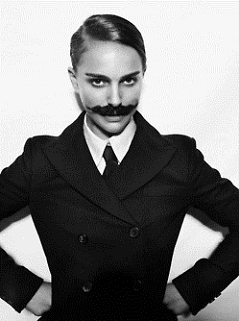 This week's guest blogger is Mary-Cait Bristow, who works as a tailoring consultant in our Wilmslow store. She is going to share some insights into a subject close to her heart – ladies suits…
The androgynous style for women has been gracing our trend books for decades. Whether it is the power suit of the 1980's or the Katherine Hepburn look of the 1930's, there's no denying that women wear suits well.
At the turn of the 20th century we saw a revolution in fashion. We said goodbye to the structure and constriction of corsets and hello to the comfort and practicality of ladies trousers. It was Coco Chanel who created the laid back masculine look for women in the 1920s, which has now evolved into what we know now as the classic Chanel suit.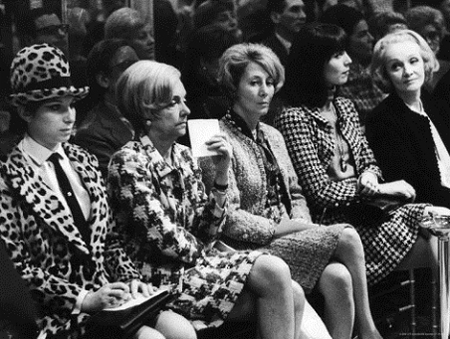 A woman's trouser suit can be hugely stylish. Modern day trends for women's suits play around with ideas of colour, pattern and texture, and in many ways there is more scope for experimentation in the ladies arena than in the men's. The capri trouser with matching jacket (shown below in royal blue, sky blue and grey check) is a practical and stylish option for this summer.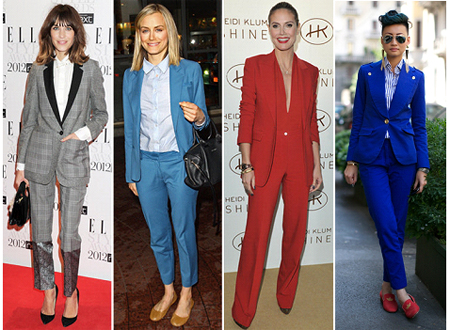 Here at King and Allen we provide a full bespoke service for women, including a baste fitting as standard. Whatever you are looking for, be it a tweed Chanel-like jacket and skirt, or a more masculine double breasted two-piece, we can help you bring your idea to life. Feel free to bring along pictures and any other research you have to help with the design process. We have five female consultants here at King & Allen – all of whom have a fashion qualification.
We offer jackets, skirts, trousers and blazers – in a variety of cuts and styles, with a vast choice of options.
As well as the more conservative, business choices we have a vast range of feminine fabrics ideal to choose from such as tweeds, plaids, mohair and worsted wool. Prices start from £799 for a two piece.
Call 0800 0274430 or contact us here for more information. We have fitting locations in London: Liverpool St, Savile Row and Charing Cross; Nottingham; Leeds; Wilmslow and Surbiton. We also have a new store in Amersham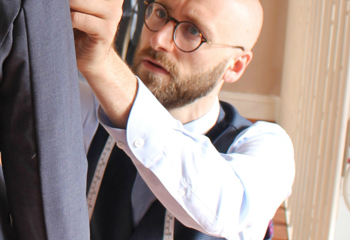 29 May 2019
There's no such thing as a traditional wedding anymore. For most of us, the days when the bride's parents were expected to foot the entire bill – meaning the bride and her mother planned the whole affair – are long gone.
Style Tips & Advice
Weddings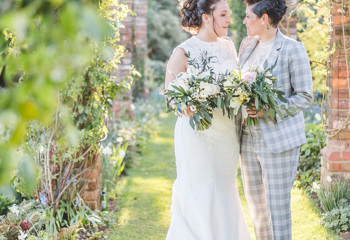 28 May 2019
Back in April, we invited King & Allen customers to enter our annual Photo Competition. Entrants posted a photo of themselves on social media, wearing a King & Allen suit, using the hashtag #shootthesuit and tagging us.
King & Allen News