Personalise Your Suit with Border Details
Last month we touched on some of the wide range of options available in the design of a bespoke suit. This month we are focussing on borders…
Adding a special finish to the edge of the suit – such as…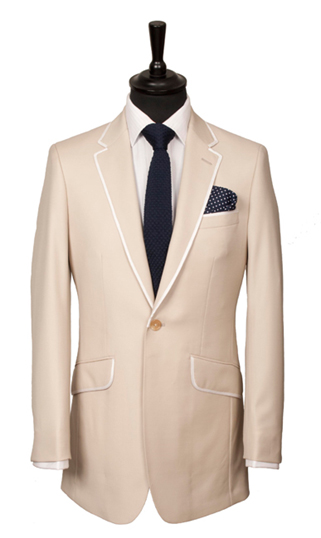 All the above can make a make a significant difference to the overall look of the finished garment.
You may wish to doff your cap to a bygone era of tailoring and have the wonderful gauntlet cuffs pictured on this dinner suit: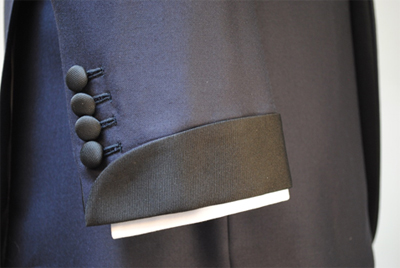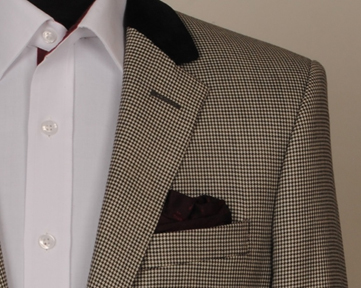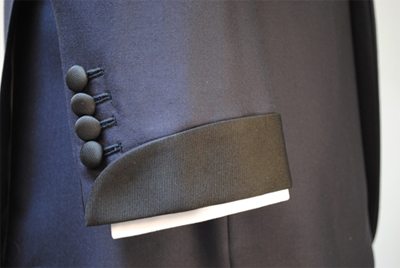 On the other hand, some options are more understated and can only be seen under closer inspection – such as stab stitching,
On this occasion the differences are subtle, but you know they're there – and that's what counts.
Call 0800 0274430 or contact us here for more information. We have fitting locations in London: Liverpool St, Savile Row and Charing Cross; Nottingham; Leeds; Wilmslow and Surbiton. We also have a new store in Amersham.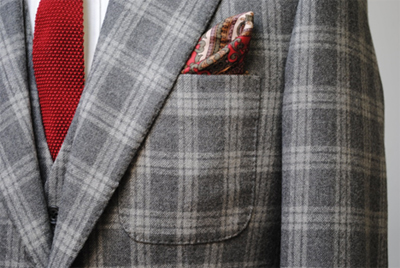 21 September 2020
The navy blue suit is an absolute must in anyone's wardrobe. Versatile, flattering and classically stylish, we are absolute devotees of this most iconic and fundamental of suits.
Style Tips & Advice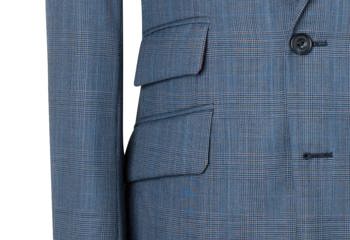 21 September 2020
The check suit is as varied and as unique as the people wearing it. At King & Allen, we are strong proponents of a beautifully-made check suit and, have found, in the last few years there has been a definite resurgence in the popularity of these garments.
Style Tips & Advice
Style History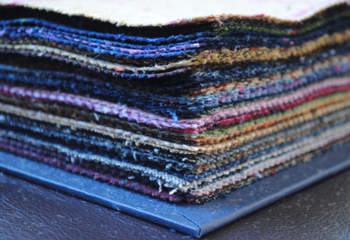 25 August 2020
Every Autumn we start thinking about our options for winter outerwear. Will it be a classic, three-button overcoat in camel? A tweed sports jacket? A double-breasted pea coat? With this in mind, King & Allen have decided to run a promotion with our cloth merchants, bringing a fantastic offer to our clients.
Style Tips & Advice
King & Allen News