Personalise Your Suit with Border Details
Last month we touched on some of the wide range of options available in the design of a bespoke suit. This month we are focussing on borders…
Adding a special finish to the edge of the suit – such as…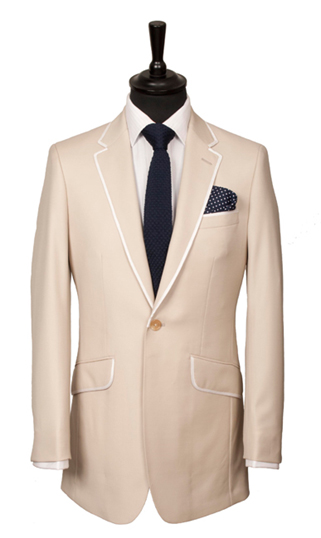 All the above can make a make a significant difference to the overall look of the finished garment.
You may wish to doff your cap to a bygone era of tailoring and have the wonderful gauntlet cuffs pictured on this dinner suit: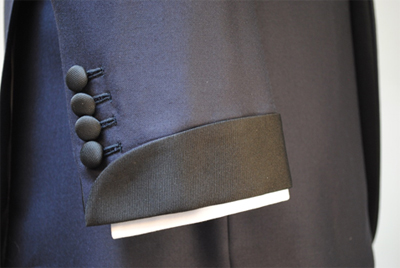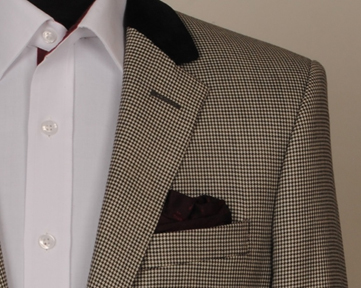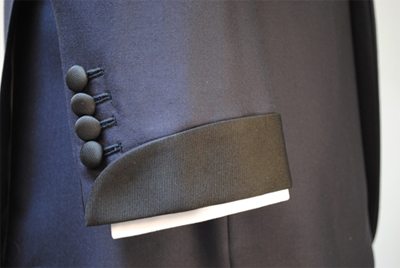 On the other hand, some options are more understated and can only be seen under closer inspection – such as stab stitching,
On this occasion the differences are subtle, but you know they're there – and that's what counts.
Call 0800 0274430 or contact us here for more information. We have fitting locations in London: Liverpool St, Savile Row and Charing Cross; Nottingham; Leeds; Wilmslow and Surbiton. We also have a new store in Amersham.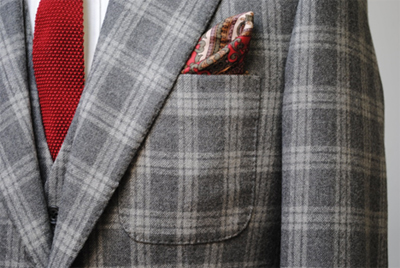 27 June 2019
Music and fashion have always been inextricably linked, with many catwalk collections drawing inspiration from rock and pop stars over the years. Here, we take a look at four of our favourite music legends, each with their own signature style, but all of whom really knew how to rock a suit.
Style Tips & Advice
Celebrity Style
Style History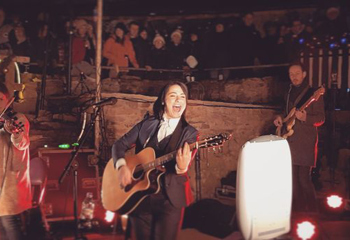 27 June 2019
June is Pride month. A chance to reflect on the strides made towards achieving equality and to acknowledge that there is still a way to go, as well as a time to celebrate the breadth and diversity of the LGBTQ+ community.
Style Tips & Advice
Celebrity Style
Style History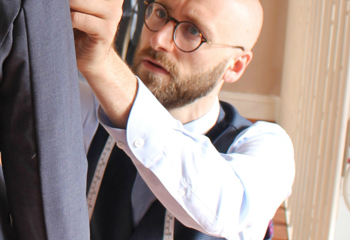 25 June 2019
When it comes to bodies, there's no such thing as a standard shape or size. Sure, plenty of us might have long legs or broad shoulders, but ultimately your proportions are unique to you. Is it any wonder, then, that so many people are left disappointed with the final fit when they choose an off-the-peg suit?
Style Tips & Advice