Overcoat Season is here again
The weather has turned, the nights are drawing in, and October will soon be upon us. It's time to start thinking about how you're going to protect yourself (and your suits!) from the elements this winter. Thankfully, overcoats have never come in more styles, cloths and colours than they do today and thanks to a change in overcoat fashion over the last couple of years it is now perfectly acceptable to break away from the classic blues, blacks and greys – even for a business suit.
So why not embrace your inner country gent this year and come and see some of our more autumnal offerings, such as this dashing coat in Harris Tweed?
Or if you're looking something a little more low key, our classic colours are still available: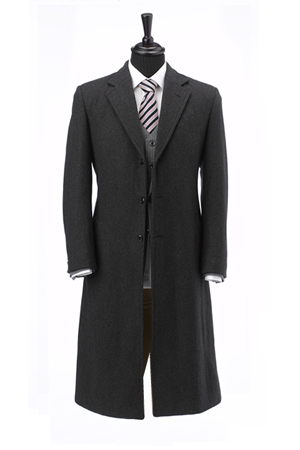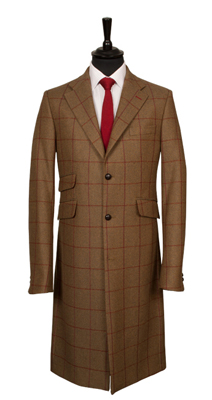 Call 0800 0274430 or contact us here for more information. We have fitting locations in London: Liverpool St, Savile Row and Charing Cross; Nottingham; Leeds; Wilmslow and Surbiton. We also have a new store in Amersham.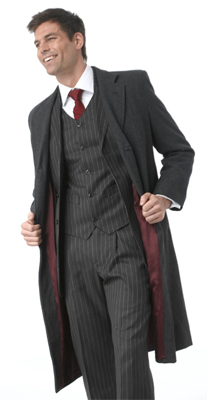 26 September 2019
An increasing number of companies are adopting a less formal office dress code these days, with fewer businesses expecting their male employees to show up in a suit and tie. Instead, the new watchword is 'smart-casual'. But where does that leave the suit lover?
Style Tips & Advice
Business Style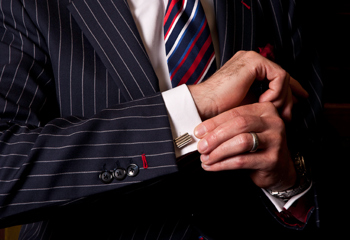 12 September 2019
The term 'pinstripe' refers to the very thin, parallel lines that run through a cloth, contrasting with the main colour. Taken at face value, it would seem to be a fairly bland description of a simple fabric pattern. But the history of the pinstripe suit is anything from bland and, indeed, the suit itself has a host of connotations attached to it.
Style Tips & Advice
Style History
27 August 2019
The new Peaky Blinders series is back with a bang and we're not just talking about the storylines. As ever, Tommy and his crew look as sharp as the razor blades the real-life Peaky Blinder gang were rumoured to stitch into the peak of their flat caps.
Style Tips & Advice
Celebrity Style
Style History