Myth busting – The truth about the 'Super' number
The 'Super' rating on cloth refers to the width of the fibre in microns. It is therefore an indicator (but by no means a measure) of quality and performance. The finer the wool is spun the thinner it is in microns and the higher the Super number – indicating that it will feel very soft. However, the high number also indicates that the cloth will be more delicate and therefore require more care be taken when wearing.
Beware – a Super number is not directly related to value. For example, a blend of wool and polyester could have a high S number – and still be a low quality cloth!
Most King & Allen clients opt for a Super 100 or Super 120 pure wool worsted (around 18 microns wide) – which offers the balance of comfort, durability and value for money.
Where does the S Number originate from?
Traditionally wool length is measured in yards. The S number is the amount of 560 yard (512m) lengths (traditionally known as 'hanks') that 1 pound (0.45kg) of wool will produce.
A fibre that yields 100 hanks has an S number of 100.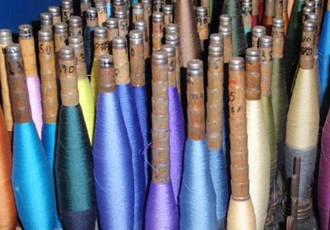 Call 0800 0274430 or contact us here for more information. We have fitting locations in London: Liverpool St, Savile Row and Charing Cross; Nottingham; Leeds; Wilmslow and Surbiton. We also have a new store in Amersham.
27 June 2019
Music and fashion have always been inextricably linked, with many catwalk collections drawing inspiration from rock and pop stars over the years. Here, we take a look at four of our favourite music legends, each with their own signature style, but all of whom really knew how to rock a suit.
Style Tips & Advice
Celebrity Style
Style History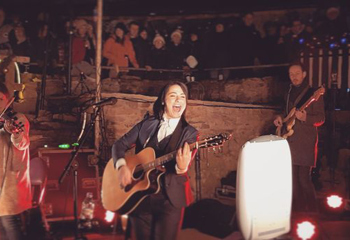 27 June 2019
June is Pride month. A chance to reflect on the strides made towards achieving equality and to acknowledge that there is still a way to go, as well as a time to celebrate the breadth and diversity of the LGBTQ+ community.
Style Tips & Advice
Celebrity Style
Style History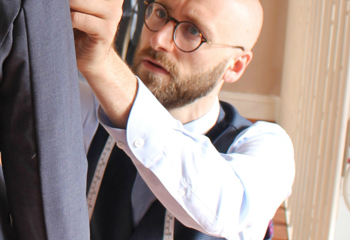 25 June 2019
When it comes to bodies, there's no such thing as a standard shape or size. Sure, plenty of us might have long legs or broad shoulders, but ultimately your proportions are unique to you. Is it any wonder, then, that so many people are left disappointed with the final fit when they choose an off-the-peg suit?
Style Tips & Advice