Myth busting – The truth about the 'Super' number
The 'Super' rating on cloth refers to the width of the fibre in microns. It is therefore an indicator (but by no means a measure) of quality and performance. The finer the wool is spun the thinner it is in microns and the higher the Super number – indicating that it will feel very soft. However, the high number also indicates that the cloth will be more delicate and therefore require more care be taken when wearing.
Beware – a Super number is not directly related to value. For example, a blend of wool and polyester could have a high S number – and still be a low quality cloth!
Most King & Allen clients opt for a Super 100 or Super 120 pure wool worsted (around 18 microns wide) – which offers the balance of comfort, durability and value for money.
Where does the S Number originate from?
Traditionally wool length is measured in yards. The S number is the amount of 560 yard (512m) lengths (traditionally known as 'hanks') that 1 pound (0.45kg) of wool will produce.
A fibre that yields 100 hanks has an S number of 100.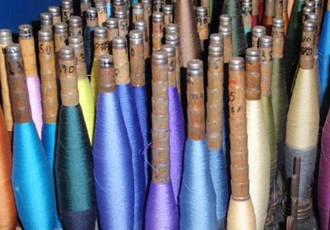 Call 0800 0274430 or contact us here for more information. We have fitting locations in London: Liverpool St, Savile Row and Charing Cross; Nottingham; Leeds; Wilmslow and Surbiton. We also have a new store in Amersham.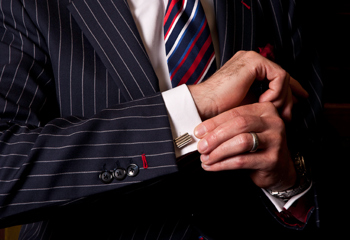 12 September 2019
The term 'pinstripe' refers to the very thin, parallel lines that run through a cloth, contrasting with the main colour. Taken at face value, it would seem to be a fairly bland description of a simple fabric pattern. But the history of the pinstripe suit is anything from bland and, indeed, the suit itself has a host of connotations attached to it.
Style Tips & Advice
Style History
27 August 2019
The new Peaky Blinders series is back with a bang and we're not just talking about the storylines. As ever, Tommy and his crew look as sharp as the razor blades the real-life Peaky Blinder gang were rumoured to stitch into the peak of their flat caps.
Style Tips & Advice
Celebrity Style
Style History
23 August 2019
Nothing pulls an outfit together more than the addition of an overcoat. It's been a staple in the fashion landscape for years and has recently had something of a resurgence in the public imagination...
Style Tips & Advice
Celebrity Style
Style History