King & Allen style predictions 2014
Every year the King & Allen style predictions go from strength to strength, and this year we've pulled out all the stops to bring you what we believe to be the definitive guidelines for looking good and staying stylish in the next 12 months.
As with all the advice we give, it's aimed at the discerning men's suit buyer, so it's not going to be avant garde stuff that no one's actually going to wear. There's a place for breaking moulds and going against the grain, but it's not here. Here we prefer to give expert, solid, workable advice that, although it may have trickled down from something barmy, is purely aimed at helping you make your sartorial decisions in the coming year.
How did we compile the list?
Analysis – We analysed the catwalk shows of 49 of the fashion labels at London Collections: Men – looking for a) re-occurring themes and b) styles that stood out to us as in keeping with trends we had spotted already.
Expertise – We spoke to the staff at King & Allen, almost all of whom have a fashion degree and are hugely passionate about men's style.
Science – We analysed the buying patterns of the 1000s of stylish men who bought suits from us last year so we could accurately predict the trends for next year.
The list will be published as 5 blog entries:
Part 1: Cut and Style – available now!
Part 2: Cloth & Colour – available now!
Part 3: Suiting Features
Part 4: Accessories
Part 5: What to avoid…
We hope you enjoy the series and we welcome your feedback. You can connect with us on Facebook here and on Twitter here – or through the website of course.
In the meantime here are some visual highlights from last week's London Collections: Men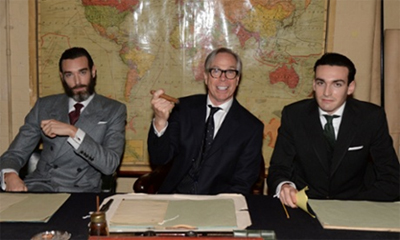 Tommy Hilfiger flanked by two models from the Savile Row collection – photographed in Churchill's War Rooms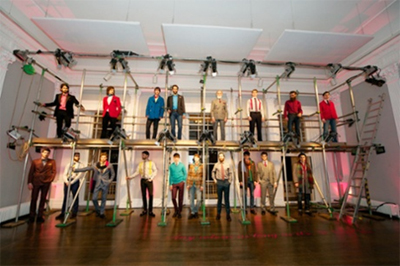 LC:M doing what it does best – showing off!
David Gandy – one of the three official ambassadors of LC:M and an extraordinarily handsome man. (The other two are Tinie Tempah and Dermot O'Leary)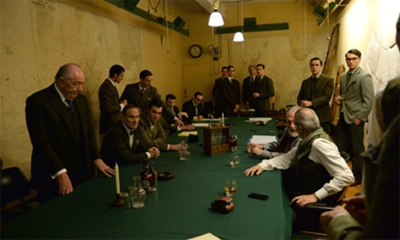 Old School and proud of it. A collection of the Savile Row stalwarts and some of their models.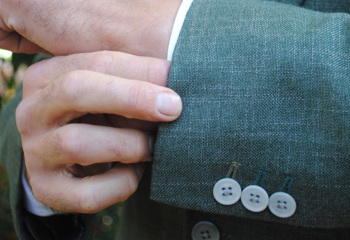 29 January 2020
As you may or may not know, King & Allen have been making suits for our vegan clients for the past few years. A vegan suit is, put simply, a suit made using no animal products.
Style Tips & Advice
King & Allen News
Vegan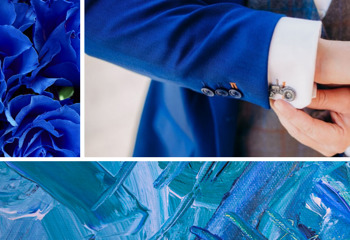 28 January 2020
With blue set to be more popular than ever for weddings this year, find out how to incorporate this timeless and calming hue into your big day, starting with a fabulous suit.
Style Tips & Advice
Weddings
16 January 2020
What's not to love about a wedding in the country? It's quintessentially British (think Four Weddings) and it's the perfect way to embrace the great outdoors in a relaxed environment. No wonder so many of us are opting to tie the knot in a rural setting.
Style Tips & Advice
Weddings
Country Style