King & Allen style predictions 2014
Every year the King & Allen style predictions go from strength to strength, and this year we've pulled out all the stops to bring you what we believe to be the definitive guidelines for looking good and staying stylish in the next 12 months.
As with all the advice we give, it's aimed at the discerning men's suit buyer, so it's not going to be avant garde stuff that no one's actually going to wear. There's a place for breaking moulds and going against the grain, but it's not here. Here we prefer to give expert, solid, workable advice that, although it may have trickled down from something barmy, is purely aimed at helping you make your sartorial decisions in the coming year.
How did we compile the list?
Analysis – We analysed the catwalk shows of 49 of the fashion labels at London Collections: Men – looking for a) re-occurring themes and b) styles that stood out to us as in keeping with trends we had spotted already.
Expertise – We spoke to the staff at King & Allen, almost all of whom have a fashion degree and are hugely passionate about men's style.
Science – We analysed the buying patterns of the 1000s of stylish men who bought suits from us last year so we could accurately predict the trends for next year.
The list will be published as 5 blog entries:
Part 1: Cut and Style – available now!
Part 2: Cloth & Colour – available now!
Part 3: Suiting Features
Part 4: Accessories
Part 5: What to avoid…
We hope you enjoy the series and we welcome your feedback. You can connect with us on Facebook here and on Twitter here – or through the website of course.
In the meantime here are some visual highlights from last week's London Collections: Men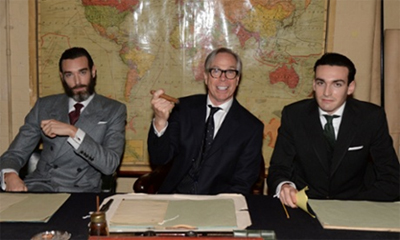 Tommy Hilfiger flanked by two models from the Savile Row collection – photographed in Churchill's War Rooms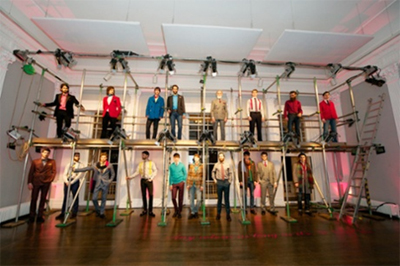 LC:M doing what it does best – showing off!
David Gandy – one of the three official ambassadors of LC:M and an extraordinarily handsome man. (The other two are Tinie Tempah and Dermot O'Leary)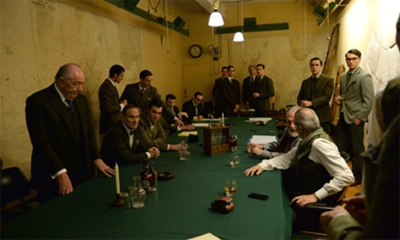 Old School and proud of it. A collection of the Savile Row stalwarts and some of their models.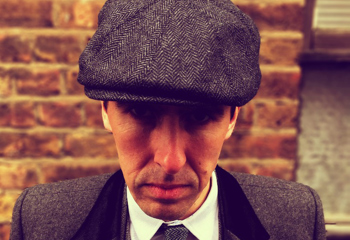 19 August 2019
The Peaky Blinders return to our screens on the 25th August 2019, guaranteeing two things: a whole lot of drama and a whole heap of sartorial style. But while each Peaky Blinder has their own individual suit style, they all share a love of one particular statement piece – the flat cap.
Style Tips & Advice
Celebrity Style
Style History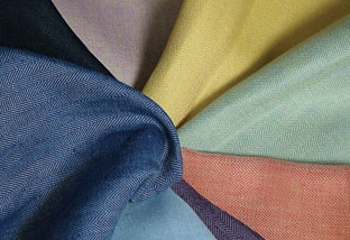 30 July 2019
You've heard all the advice about what to wear during a heatwave - linen suits, floaty cotton dresses, flip flops and sunhats so large they eclipse the sun...
Style Tips & Advice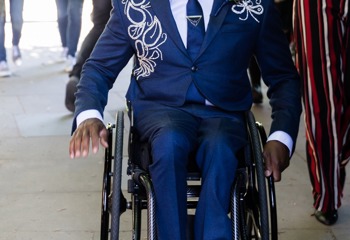 30 July 2019
No one throws a wedding like a celebrity; after all, they've got the means to really put on a show, not to mention access to all the best stylists and party planners. So, if you're tying the knot any time soon and are looking for that stand-out wedding outfit, why not take inspiration from some of the A-list?
Celebrity Style