King & Allen salute… the Merino Sheep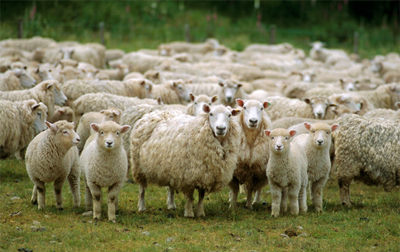 There are 1.1 billion sheep in the world, but only 3% (36 million) are the genuine Merino ram and ewe cross – the thoroughbreds if you will. Consider that these sheep can only be shorn once a year and it soon becomes clear why good quality merino wool is such a rare 'delicacy'.
But what makes these sheep so special?
The merino differs from other breeds in that it produces the softest, finest wool of any sheep with a clean and white and therefore ideal material for dying. Moreover, the long fibres can be very finely spun to produce the most exquisite cloth, which in turn can be used to make the world's best bespoke suits… which is where King & Allen enter the story!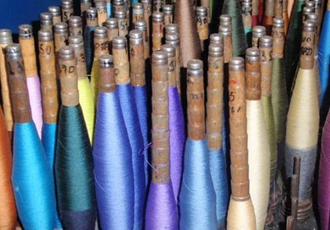 Most King & Allen suits are made from Holland & Sherry who have started breeding their own Scottish Merino sheep in a secret location not far from their head office in Peebles (on the banks of the River Tweed).
There are 200 sheep in the flock, and they can only be shorn once a year. But the results are worth the wait: the fleeces of these sheep are exposed to far more rainfall, and their diets consist of far more lush, green grass than their Australian cousins, and the result is a much stronger wool which can be spun even finer.
So next time you slip on your King & Allen suit, we urge you to take a moment to marvel at the Merino sheep and the wonderful gift it brought to the world.
For superb examples of merino wool ask to see our Monadh, Triple Crown, Impact and Snowy River ranges.
Call 0800 0274430 or contact us here for more information. We have fitting locations in London: Liverpool St, Savile Row and Charing Cross; Nottingham; Leeds; Wilmslow and Surbiton. We also have a new store in Amersham .
27 June 2019
Music and fashion have always been inextricably linked, with many catwalk collections drawing inspiration from rock and pop stars over the years. Here, we take a look at four of our favourite music legends, each with their own signature style, but all of whom really knew how to rock a suit.
Style Tips & Advice
Celebrity Style
Style History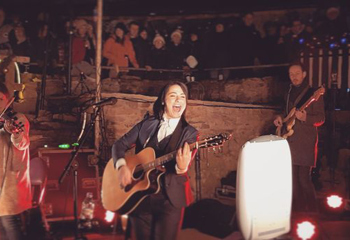 27 June 2019
June is Pride month. A chance to reflect on the strides made towards achieving equality and to acknowledge that there is still a way to go, as well as a time to celebrate the breadth and diversity of the LGBTQ+ community.
Style Tips & Advice
Celebrity Style
Style History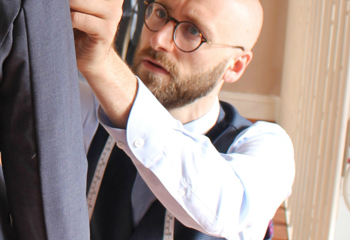 25 June 2019
When it comes to bodies, there's no such thing as a standard shape or size. Sure, plenty of us might have long legs or broad shoulders, but ultimately your proportions are unique to you. Is it any wonder, then, that so many people are left disappointed with the final fit when they choose an off-the-peg suit?
Style Tips & Advice