King & Allen 'Icon' Special – The Suits of Salvador Dali
One of our favourite smaller stories of this month was about a man called Tomeu L'Amo who spent 25 years proving that an artwork he bought in an antiques store for €150 was a Salvadore Dali original.
Dali's dressing style was almost as original, flamboyant and creative as his art. As well as his trademark chalk stripe double breasted suits (complete with pocket square), he was a huge fan of bright colours and rich, extravagant cloths such as velvet, silk and tweed.
His style is a reminder to us all that dressing well is as much about having fun and experimenting as it is following the trend.
Be warned, however. You can take things too far: for the launch of the International Surrealist Exhibition in 1936 Dali arrived to give a lecture wearing a full diving suit. The stunt backfired, however, when he nearly suffocated and had to be extracted from the helmet with a pair of pliers!
Here are King & Allen's Top 10 Salvador Dali looks:
10. Heavyweight tweed with wide lapels
9. Full white Tie… and cane.
8. Fitted double breasted chalk stripe with boot-cut trousers.
7. Double breasted overcoat, pinstripe suit… and cane.
6. Three button tweed with velvet collar… and cane.
5. Double breasted chalk stripe, flamboyant waistcoat… and cane.
4. A cacophony of colours, cloths and accessories!
3. Shawl collar velvet smoking jacket.
2. The full works – smoking jacket, outrageous waistcoat, pinstripe trousers… and cane.
1. Simple, iconic and timeless. Two tone chalk stripe
Feeling inspired? See something you like? Call 0800 0274430 or contact us and talk to us about your ideas.
We have fitting locations in London: Liverpool St, Savile Row and Charing Cross; Nottingham; Leeds; Wilmslow and Surbiton. We also have a new store in Amersham
29 May 2019
There's no such thing as a traditional wedding anymore. For most of us, the days when the bride's parents were expected to foot the entire bill – meaning the bride and her mother planned the whole affair – are long gone.
Style Tips & Advice
Weddings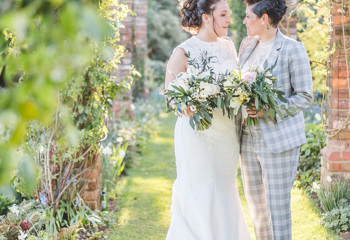 28 May 2019
Back in April, we invited King & Allen customers to enter our annual Photo Competition. Entrants posted a photo of themselves on social media, wearing a King & Allen suit, using the hashtag #shootthesuit and tagging us.
King & Allen News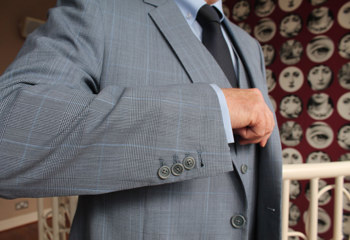 23 May 2019
With all eyes firmly fixed on the bride and groom, it's easy to forget that a wedding is also a landmark moment for the happy couple's parents. Naturally everyone wants to look their best for the big day, not least because the photographic evidence will be around for a long time to come!
Style Tips & Advice
Weddings