King & Allen 'Icon' Special – The Suits of Salvador Dali
One of our favourite smaller stories of this month was about a man called Tomeu L'Amo who spent 25 years proving that an artwork he bought in an antiques store for €150 was a Salvadore Dali original.
Dali's dressing style was almost as original, flamboyant and creative as his art. As well as his trademark chalk stripe double breasted suits (complete with pocket square), he was a huge fan of bright colours and rich, extravagant cloths such as velvet, silk and tweed.
His style is a reminder to us all that dressing well is as much about having fun and experimenting as it is following the trend.
Be warned, however. You can take things too far: for the launch of the International Surrealist Exhibition in 1936 Dali arrived to give a lecture wearing a full diving suit. The stunt backfired, however, when he nearly suffocated and had to be extracted from the helmet with a pair of pliers!
Here are King & Allen's Top 10 Salvador Dali looks:
6. Three button tweed with velvet collar… and cane.
5. Double breasted chalk stripe, flamboyant waistcoat… and cane.
4. A cacophony of colours, cloths and accessories!
3. Shawl collar velvet smoking jacket.
2. The full works – smoking jacket, outrageous waistcoat, pinstripe trousers… and cane.
1. Simple, iconic and timeless. Two tone chalk stripe
Feeling inspired? See something you like? Call 0800 0274430 or contact us and talk to us about your ideas.
We have fitting locations in London: Liverpool St, Savile Row and Charing Cross; Nottingham; Leeds; Wilmslow and Surbiton. We also have a new store in Amersham
16 January 2020
What's not to love about a wedding in the country? It's quintessentially British (think Four Weddings) and it's the perfect way to embrace the great outdoors in a relaxed environment. No wonder so many of us are opting to tie the knot in a rural setting.
Style Tips & Advice
Weddings
Country Style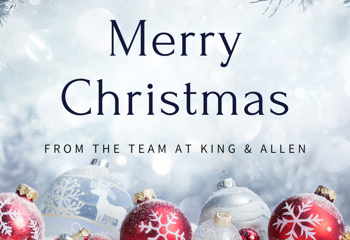 28 November 2019
To get you in the festive mood, we asked our four King & Allen consultants to tell us about their 2019 festive outfit (hint: they all involve a suit) and share their style tips for the perfect party mood...
Style Tips & Advice
King & Allen News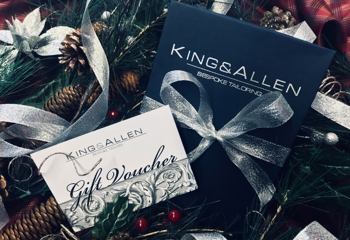 25 November 2019
It's been dubbed the Blue Planet effect - spurred on by Swedish teenage environmental activist Greta Thunberg and the rise of Extinction Rebellion. We are, of course, talking about growing consumer concern about issues such as single-use plastic and climate change...
Style Tips & Advice
Accessories
King & Allen News