King & Allen celebrate – the Prince of Wales Check
The Prince of Wales check is named after Edward VII (not his grandson Edward VIII as many people believe). The original check was created in around 1840 by the countess of Seafield to outfit her game-keepers (who still wear the check to this day).
The Seafield estate is based in the valley of Glenurguhart in Inverness-shire, Scotland – and the 'Glenurguhart check' is its true name. Edward VII (who was Prince of Wales at the time) often hunted with the Seafields and requested that he make some clothes from the cloth. The Prince already had a worldwide reputation as a man of great style – and the cloth's popularity spread.
The original check is far too heavy to be worn as a suit (having been woven for the blasted heaths of the Scottish Highlands!); the cloth we wear today is around half the weight of the original. Over time, the checks themselves have become smaller and more subtle, so as to cater for the gentleman about town.
The pattern has dropped in and out of favour many times over the years. It was particularly popular in the early 60s after Sean Connery sported a feint POW check in Goldfinger. The 'Goldfinger suit' is now probably the most famous suit of all time and still to this day the style, cut and cloth is perfect as a wedding choice or workaday suit.
The original POW check the Goldfinger suit was made from is stocked by King & Allen and is available as a two piece for £799, or you can wear the iconic three piece for £1059.
Please contact us to find out more.
Call 0800 0274430 or contact us here for more information. We have fitting locations in London: Liverpool St, Savile Row and Charing Cross; Nottingham; Leeds; Wilmslow and Surbiton. We also have a new store in Amersham.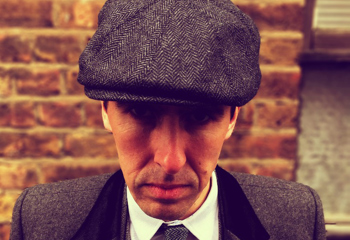 19 August 2019
The Peaky Blinders return to our screens on the 25th August 2019, guaranteeing two things: a whole lot of drama and a whole heap of sartorial style. But while each Peaky Blinder has their own individual suit style, they all share a love of one particular statement piece – the flat cap.
Style Tips & Advice
Celebrity Style
Style History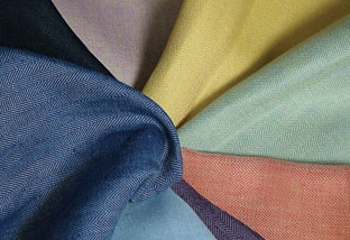 30 July 2019
You've heard all the advice about what to wear during a heatwave - linen suits, floaty cotton dresses, flip flops and sunhats so large they eclipse the sun...
Style Tips & Advice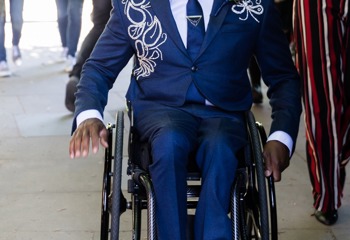 30 July 2019
No one throws a wedding like a celebrity; after all, they've got the means to really put on a show, not to mention access to all the best stylists and party planners. So, if you're tying the knot any time soon and are looking for that stand-out wedding outfit, why not take inspiration from some of the A-list?
Celebrity Style