Icon of the Month – Idris Elba
Idris Elba deserves Icon status on the strength of this photograph alone. At 6ft, 3" he pulls off this double-breasted suit perfectly, reaffirming what we've said many times before in The Stitch – that if you're tall and well built a double-breasted suit is definitely worth considering.
As well as an actor, he's also a (proper) DJ, a rapper and can produce and direct. He's also tipped to be the next Bond – a role he would no doubt excel in.
Elba's wardrobe is as versatile as his acting talent, which, considering he played both Stringer Bell and Nelson Mandela, is quite a statement.
Call 0800 0274430 or contact us here for more information. We have fitting locations in London: Liverpool St, Savile Row, and Charing Cross; Nottingham; Leeds; Wilmslow and Surbiton. We also have a new store in Amersham.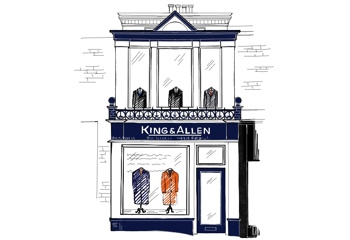 26 May 2020
Following the announcement by the Prime Minister on the 25th May, we will be reopening our Surbiton, Liverpool Street and Wilmslow stores on the 16th June.
King & Allen News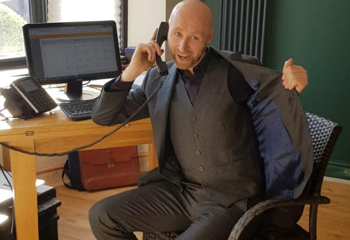 15 May 2020
We've put  together a brief guide and some resources for what to do once you've decided on a new date for your big day.
Style Tips & Advice
Weddings
14 May 2020
While we look forward to re-opening and helping you all find your fit for your special day, we also thought it might bring a smile to our follower's faces to see how some people have kept their lockdown weddings and celebrations going.
Style Tips & Advice
Weddings