Icon of the Month – Idris Elba
Idris Elba deserves Icon status on the strength of this photograph alone. At 6ft, 3" he pulls off this double-breasted suit perfectly, reaffirming what we've said many times before in The Stitch – that if you're tall and well built a double-breasted suit is definitely worth considering.
As well as an actor, he's also a (proper) DJ, a rapper and can produce and direct. He's also tipped to be the next Bond – a role he would no doubt excel in.
Elba's wardrobe is as versatile as his acting talent, which, considering he played both Stringer Bell and Nelson Mandela, is quite a statement.
Call 0800 0274430 or contact us here for more information. We have fitting locations in London: Liverpool St, Savile Row, and Charing Cross; Nottingham; Leeds; Wilmslow and Surbiton. We also have a new store in Amersham.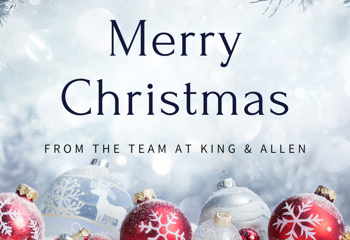 28 November 2019
To get you in the festive mood, we asked our four King & Allen consultants to tell us about their 2019 festive outfit (hint: they all involve a suit) and share their style tips for the perfect party mood...
Style Tips & Advice
King & Allen News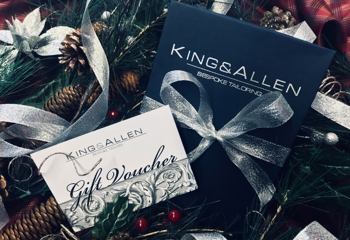 25 November 2019
It's been dubbed the Blue Planet effect - spurred on by Swedish teenage environmental activist Greta Thunberg and the rise of Extinction Rebellion. We are, of course, talking about growing consumer concern about issues such as single-use plastic and climate change...
Style Tips & Advice
Accessories
King & Allen News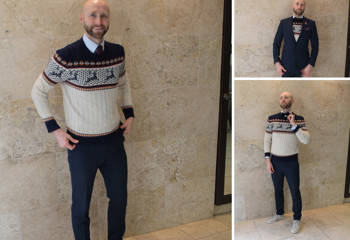 25 November 2019
We show you the best ways to style a Christmas jumper. This Christmas Jumper day, King & Allen will have you looking your very best!
Style Tips & Advice
Accessories