David Gandy – Top Ten Three Piece Suits
January in the menswear world means London Collections: Men – a three-day extravaganza where the eyes of the world's fashionistas are upon us.
Except that most of those eyes are fixed on one man – the UK ambassador for the event, and possibly the most handsome man on the planet: David Gandy.
This month's Icon would probably look great in a bin liner. Instead, however, he chooses to wear three-piece bespoke suits pretty much 24/7, and we don't think anyone has ever made them look so good.
If you're a fan of waistcoats, read on. Mr Gandy wears a variety of waistcoat styles with great success.
Our Top 10 3 Piece Suits Worn by David Gandy
TEN
David Gandy Dark Grey Three Piece Suit
A business suit with a twist – simple shades of grey with a crisp white shirt and collar bar. Gandy is ignoring the waistcoat button rule, but we'll let him off when it looks this good!
NINE
David Gandy Navy Tonic Three Piece Suit
Is it a lounge suit or is it eveningwear? Blue mohair with a six button waistcoat for a slightly higher cut.
EIGHT
David Gandy Windowpane Check Three Piece Suit
Double breasted plaid with copper window pane checks – a bold suit played down with very simple accessories.
SEVEN
David Gandy Black Three Piece Suit
A shawl collar in black worsted, this suit is understated yet very unique. This time the waistcoat is only 4 buttons, so it's cut much lower.
SIX
David Gandy Pale Blue Three Piece Suit
Milled finish sky blue with peak lapels – a really interesting combination that works especially well those accessories. The cream buttons are fantastic
FIVE
David Gandy Pale Grey Three Piece Suit
Quintessentially British. Classic Prince of Wales (Glen Urquhart) check – once again accessorised with great panache.
FOUR
David Gandy Grey and Black Three Piece Suit
Mixing it up: a great example of how to get more outfits out of your suit collection. Note that the shirt is blue – just to add a little colour.
THREE
David Gandy Tweed Three Piece Suit
This is a lovely winter suit in a classic herringbone tweed. Note the double pleats – English style, of course (facing inwards).
TWO
David Gandy Grey Check Three Piece Suit
This is a glorious suit and probably the best wedding suit on this list: milled finish windowpane with a double-breasted waistcoat.
ONE
David Gandy Dark Blue Three Piece Suit
Simplicity, style and a perfect fit – the markings of a truly great business suit. As a two piece, it's lovely. As a three piece, it's magnificent.
Do you want a 3 Piece Suit like David Gandy's?
As bespoke tailors, we are experts at making three piece suits. If you would like a 3 piece suit, similar to the ones worn by David Gandy here, we would be thrilled to make you one.
Simply save a picture of your favourite suit and bring it to your free consultation. Your tailoring consultant will find you the best cloth and style to match it.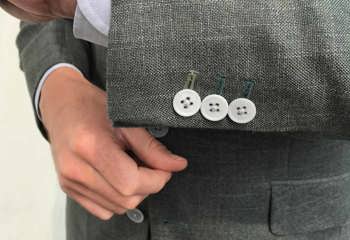 07 November 2019
November is World Vegan Month, when vegans around the world celebrate their lifestyle choice and champion others to do the same. And it seems more and more of us are making the switch. In 2018, there were 3.5 million registered vegans in the UK, up from around 540,00 in 2016, according to a study by The Vegan Society, which just happens to be celebrating its 75th birthday in 2019.
Style Tips & Advice
Celebrity Style
28 October 2019
When it comes to style superstars, there is none more seminal, more chameleon-like and more innovative than David Bowie. As you may remember, we included the iconic star's ever-evolving look in our recent blog post on the suits that rocked. That's why we were over the moon when Professor of Film and Cultural Studies, Dr Will Brooker, approached us to make a copy of Bowie's legendary mustard-yellow suit.
Celebrity Style
King & Allen News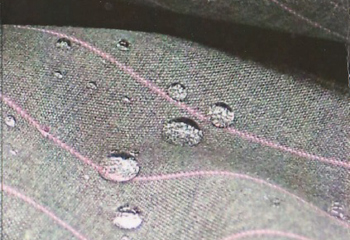 27 October 2019
Creating the perfect suit starts with a high-quality fabric. That's why we work closely with renowned  luxury cloth merchant, Holland & Sherry, to make sure we have the world's best possible cloths available for our clients. While we place great value on traditional methods – for example some of Holland & Sherry's pattern weaving hasn't changed in 200 years – we also believe in keeping one eye firmly on the very latest bespoke tailoring technologies.
Style History
King & Allen News