Cloth, Construction and Colour – The 3 C's that will keep you cool this summer.
You don't need us to point out that May had some scorchingly hot days. If you're a commuter, or you got married, you could probably recount each and every one of them – for polar opposite reasons!
It's not too late to prepare for the summer heat, and below is the King & Allen guide to the 3 C's that will stop you sizzling this summer: Cloth, Construction and Colour.
Cloth
Our cool wool ranges are so technologically advanced, and the choice ranges so broad, that anyone can now look impeccable and keep cool regardless of the temperature.  These cloths have been specifically woven in a way that they breathe much better than normal worsteds, but still hang beautifully, despite being below 9oz in weight. Usually lightweight summer suits will crease over the course of a hot day but these cloths will look as crisp at the end of a hard day at the office/wedding as they did when you first put them on.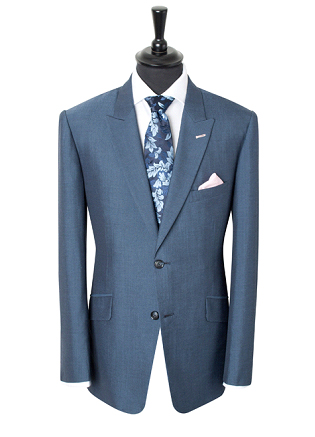 The lightest, most breathable suit fabric will always be linen. We offer a huge range, from conservative business colours to something a little different for a wedding or casual wear. The suit below is a linen/silk/wool mix. At 7½ ounces the cloth weight is comparable to that of a shirt – yet the hang is crisp and smooth. The addition of the waistcoat allows the wearer to remove the jacket and still look smart. In addition, our range of natural linings breathe better than the man-made ones typically used by off-the-peg shops (and most other tailors!).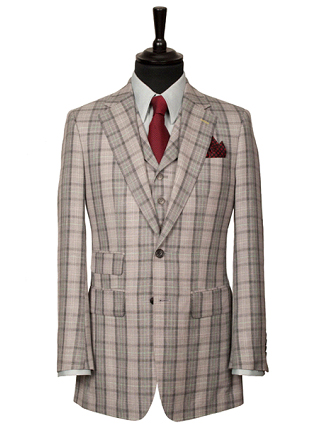 Construction
A half-lined jacket is the ultimate summer suit option. The internal architecture of the jacket is especially designed to require as little lining as possible whilst maintaining its shape, and is an ingenious way of creating a garment that appears on the outside like a regular suit but is actually as light as a feather… and the most breathable suit you've ever worn.
Colour
Common sense (and basic physics!) tells us that a light coloured cloth will reflect sunlight and keep the wearer cooler. The good news is there's never been a better time to wear a light coloured suit – as they have never been more fashionable. The three suits below are all from the King & Allen Spring/Summer Collection, reflecting the wealth of style and choice now available…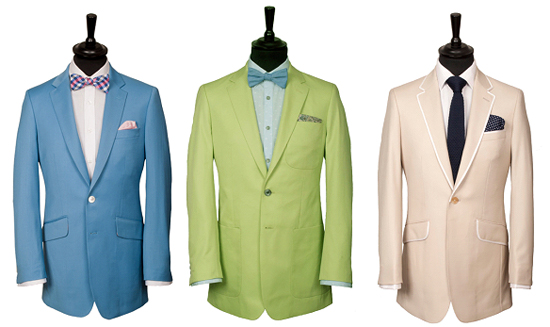 Call 0800 0274430 or contact us here for more information. We have fitting locations in London: Liverpool St, Savile Row and Charing Cross; Nottingham; Leeds; Wilmslow and Surbiton. We also have a new store in Amersham.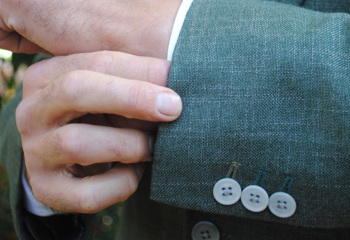 29 January 2020
As you may or may not know, King & Allen have been making suits for our vegan clients for the past few years. A vegan suit is, put simply, a suit made using no animal products.
Style Tips & Advice
King & Allen News
Vegan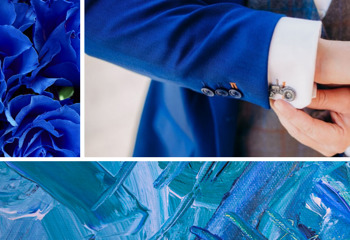 28 January 2020
With blue set to be more popular than ever for weddings this year, find out how to incorporate this timeless and calming hue into your big day, starting with a fabulous suit.
Style Tips & Advice
Weddings
16 January 2020
What's not to love about a wedding in the country? It's quintessentially British (think Four Weddings) and it's the perfect way to embrace the great outdoors in a relaxed environment. No wonder so many of us are opting to tie the knot in a rural setting.
Style Tips & Advice
Weddings
Country Style