A review of the suits on SUITS
This week we have a guest blogger – Tulani Tubi – who is a K&A consultant based at our Liverpool Street showroom.
Watching the TV show Suits these past few months has become an obsession of mine. Not only is the show extremely funny and intriguing, but also it's the styling of the characters that keeps me engrossed. It is true to say that the hierarchy of the characters on the show is actually displayed through the suits they wear: from a well tailored classic style (displaying power) to a modern more tailored style (showing the character's youthfulness).
Below is a detailed look into some of the main characters' style choices:
Harvey Specter has a very classic style when it comes to his tailored garments. He wears a wider lapel on his suit, usually peaked and oftentimes complimented with a ticket pocket and pocket square. These are power moves, which are meant to convey his status as a power lawyer to his colleagues at work, and therefore by the millions of viewers that watch the show each week (The Series 3 finale was last week). He also wears wider ties with bigger knots alongside medium-spread shirt collars, beneath a more traditional length jacket. His main colour palettes for suits are blue and grey, in plain or fine stripes, which again serve to reinforce his status as a dominant, potent character.
In contrast, the character of Mike Ross (below)  has a more modern style when it comes to his tailored garments. He wears a slim lapel on his jackets, usually notched  and a shorter style jacket which conveys his status of a younger, less experienced lawyer to the viewers and his colleagues. He also gets a wider spread on his shirt collar combining it with a slim tie which works with the unorthodox view the show is clearly trying to establish with him.
Feeling inspired? If you like the look of these suits (or any of the suits featured on the show) then please don't hesitate to get in touch. With our 'K&A cloth guarantee' there's nothing we can't source for you and make to your measurements and taste.
Get in touch to find out more.
Call 0800 0274430 or contact us here for more information. We have fitting locations in London: Liverpool St, Savile Row and Charing Cross; Nottingham; Leeds; Wilmslow and Surbiton. We also have a new store in Amersham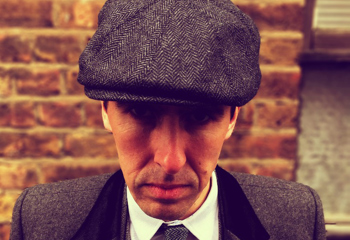 19 August 2019
The Peaky Blinders return to our screens on the 25th August 2019, guaranteeing two things: a whole lot of drama and a whole heap of sartorial style. But while each Peaky Blinder has their own individual suit style, they all share a love of one particular statement piece – the flat cap.
Style Tips & Advice
Celebrity Style
Style History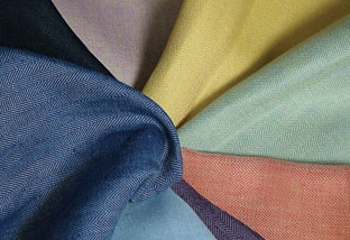 30 July 2019
You've heard all the advice about what to wear during a heatwave - linen suits, floaty cotton dresses, flip flops and sunhats so large they eclipse the sun...
Style Tips & Advice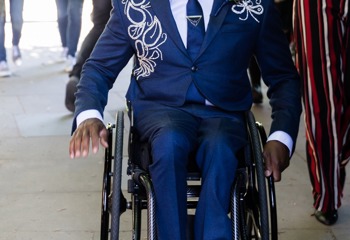 30 July 2019
No one throws a wedding like a celebrity; after all, they've got the means to really put on a show, not to mention access to all the best stylists and party planners. So, if you're tying the knot any time soon and are looking for that stand-out wedding outfit, why not take inspiration from some of the A-list?
Celebrity Style