We have a NEW range – Introducing… Golf Extreme!
As a result of an increasing trend in Italy for bold patterns and tartans, our favourite cloth-maker Holland & Sherry have created a new line to match the demand. And if tailoring history has taught us anything it's that a trend that starts in Italy will inevitably end up huge in the UK: peak lapels, slanted pockets, cool wools etc… – all originated from the catwalks (and streets) of Italy.
We asked the people behind the cloths to tell us a little more about how they came up with inspiration for the patterns: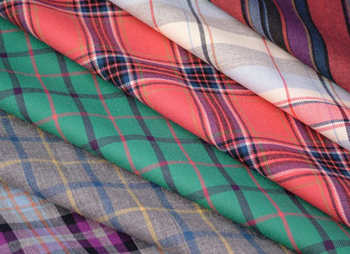 This striking range is inspired by Scottish golf (Holland & Sherry's London showrooms are on Savile Row, but their head office is in Peebles – on the River Tweed). Famous golfers worldwide have played its many renowned and magnificent courses, which regularly host the world's most prestigious competitions."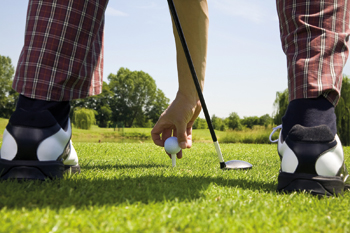 and for details about the construction and wear-ability of the cloth:
"Woven in a plain weave construction in 100% wool worsted, this collection offers a comfortable yet robust fabric ideal for withstanding the rigours of a golfing round. The cloth also benefits from an AquArret finish for excellent water repellence and superior soil and stain resistance. The soft handle and excellent drape qualities in no way diminish the hard wearing properties of the collection."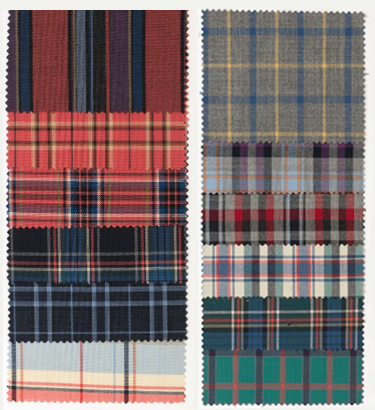 The first King & Allen customer to try the new cloth was Jake Allen himself, who has been enjoying them both on and off the course. And if anyone has any tips on how he can improve his swing he'd love to hear them!
Poise and Control: Jake Allen has neither.Poise and Control: Jake Allen has neither.
Prices for bespoke trousers in Golf Extreme cloths start at £360.
Call 0800 0274430 or contact us here for more information. We have fitting locations in London: Liverpool St, Savile Row and Charing Cross; Nottingham; Leeds; Wilmslow and Surbiton.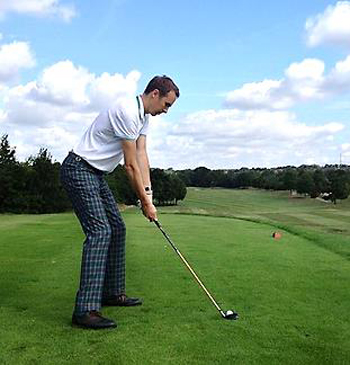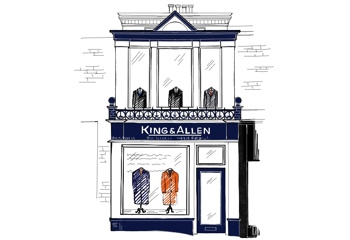 26 May 2020
Following the announcement by the Prime Minister on the 25th May, we will be reopening our Surbiton, Liverpool Street and Wilmslow stores on the 16th June.
King & Allen News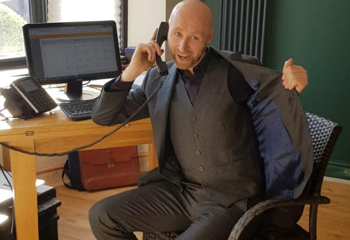 15 May 2020
We've put  together a brief guide and some resources for what to do once you've decided on a new date for your big day.
Style Tips & Advice
Weddings
14 May 2020
While we look forward to re-opening and helping you all find your fit for your special day, we also thought it might bring a smile to our follower's faces to see how some people have kept their lockdown weddings and celebrations going.
Style Tips & Advice
Weddings