The Psychology of Suits
The start of a new year is the perfect time to freshen up your suit wardrobe. A new year should bring new enthusiasm for moving your career forward and achieving new goals. 
It's very important that your appearance reflects this attitude. We know that the old adage about first impressions is true, so it goes without saying that it's vital to wear a suit that is well fitted and up to date. However, it's also about how you feel. It's about putting a suit on each day that you designed: you chose the materials that went into it and you decided the style that would complement your requirements.
A bespoke suit gives you confidence in knowing that you are portraying yourself in the smartest way you can, and the most flattering to your body shape. The result? Increased confidence.
If you feel confident you exude confidence, and your chances of succeeding increase dramatically.
This is not sales speak or rhetoric mumbo jumbo. We've been witnessing the changes that a bespoke suit makes for a long time now (2013 is our 9th year) so we are certain of the difference one can make.
Wherever you buy your suits in 2013, from all of us at King & Allen we wish you every success for the year.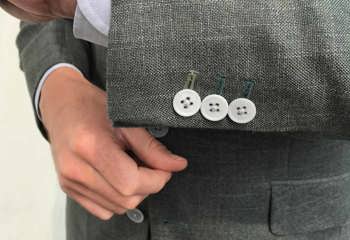 07 November 2019
November is World Vegan Month, when vegans around the world celebrate their lifestyle choice and champion others to do the same. And it seems more and more of us are making the switch. In 2018, there were 3.5 million registered vegans in the UK, up from around 540,00 in 2016, according to a study by The Vegan Society, which just happens to be celebrating its 75th birthday in 2019.
Style Tips & Advice
Celebrity Style
28 October 2019
When it comes to style superstars, there is none more seminal, more chameleon-like and more innovative than David Bowie. As you may remember, we included the iconic star's ever-evolving look in our recent blog post on the suits that rocked. That's why we were over the moon when Professor of Film and Cultural Studies, Dr Will Brooker, approached us to make a copy of Bowie's legendary mustard-yellow suit.
Celebrity Style
King & Allen News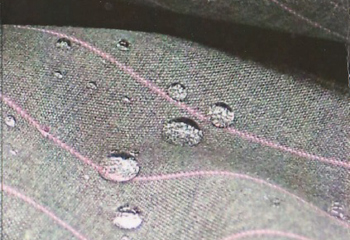 27 October 2019
Creating the perfect suit starts with a high-quality fabric. That's why we work closely with renowned  luxury cloth merchant, Holland & Sherry, to make sure we have the world's best possible cloths available for our clients. While we place great value on traditional methods – for example some of Holland & Sherry's pattern weaving hasn't changed in 200 years – we also believe in keeping one eye firmly on the very latest bespoke tailoring technologies.
Style History
King & Allen News