The King & Allen guide to: Looking stylish at a wedding.
Dressing with style to a wedding is all about balance.
At one end of the spectrum is to look like you've just stepped out of an office – conservative, depressing and showing no attempt at making an effort. On the other end of the spectrum is worse – a fortnight's fun in one: the loudest shirt, the brightest suit, the 'craziest' tie:
The best way to find the perfect balance is to liven up a plain or block colour suit with some interesting accessories, or wear a suit with a pattern and keep the accessories simple.
People often feel that a dark grey or dark blue suit is not 'light' enough for a wedding. This need not be the case because if the suit is relatively understated you can really have fun with your accessories. Experiment with a big, bellowing pocket square and a colourful tie to compliment: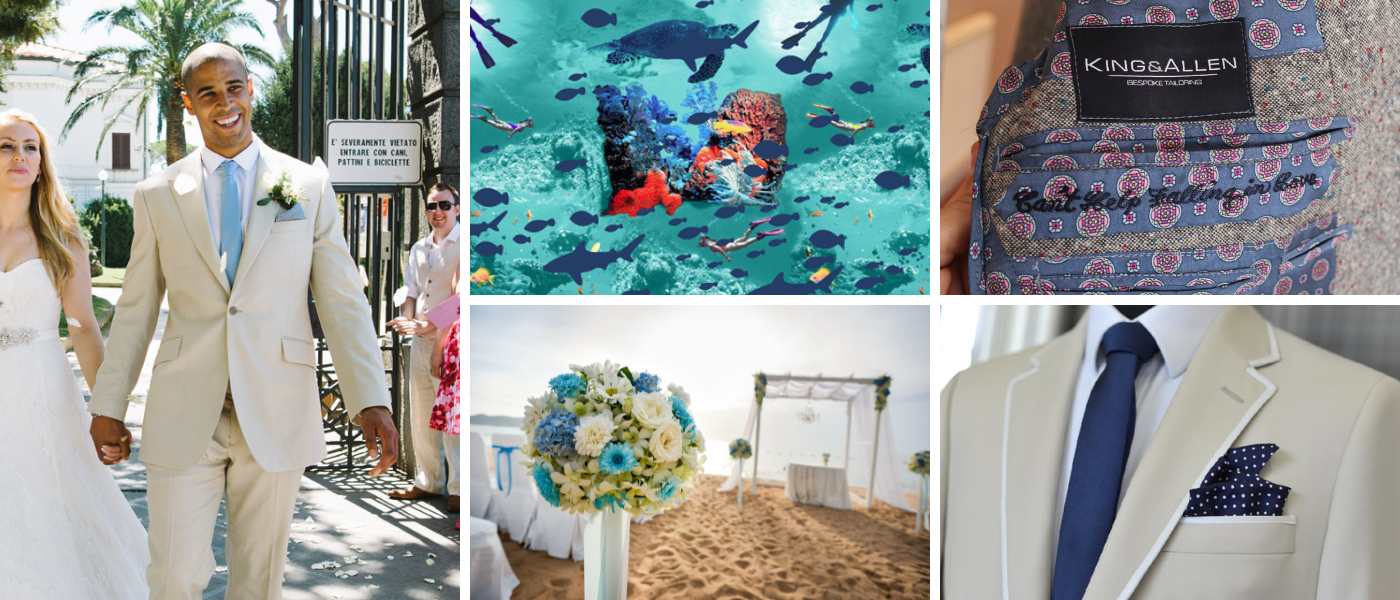 If pocket squares feel too flamboyant for your style, experiment with some silver accessories instead. A collar bar is a great way of adding class to your shirt and tie, as is a tie pin. Together they can look fabulous, so long as you don't go any further. Add a pocket square on top, for example, and the balance is ruined. You've tried too hard: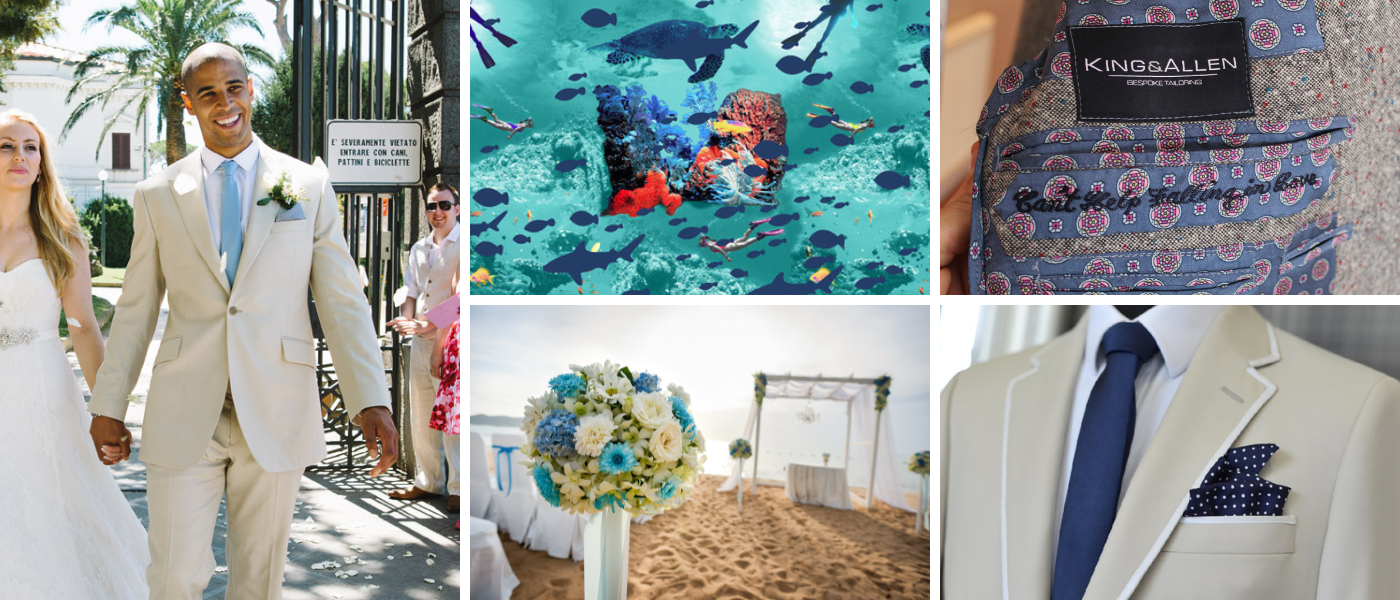 A fine pair of (real) braces and a smart woollen tie can give a suit a lovely vintage look: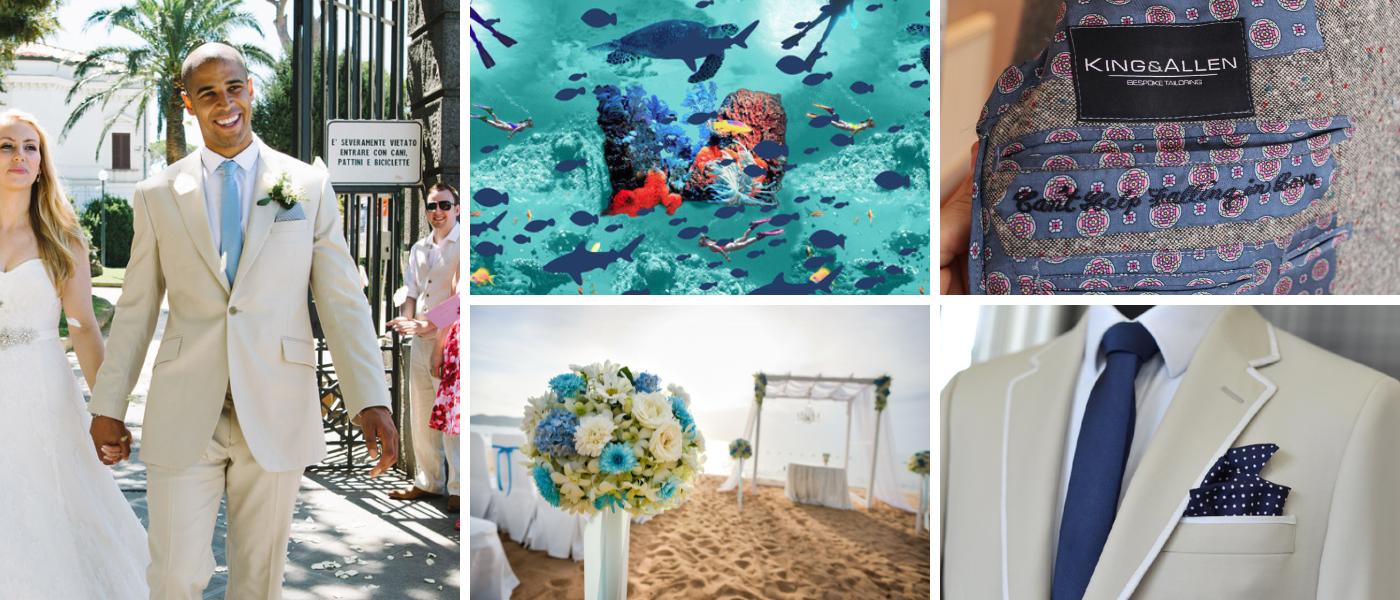 The right bow tie turn a classic grey suit into something quite special: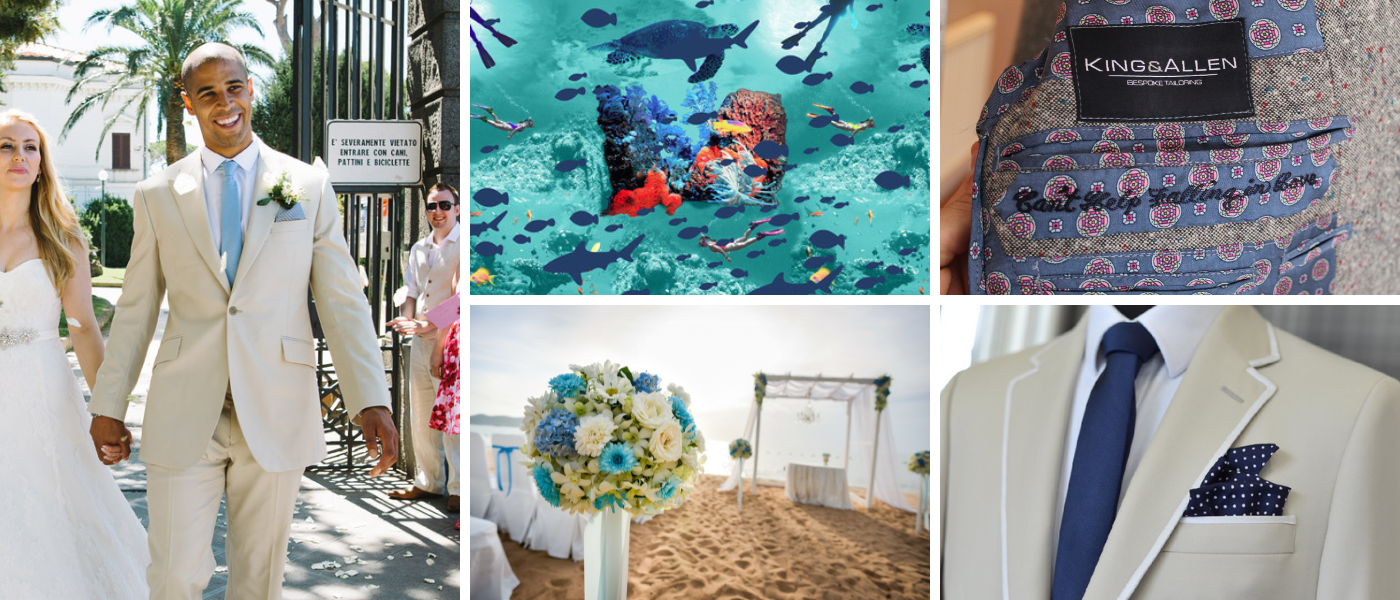 A patterned shirt can work brilliantly on a block colour suit, but it's not for the faint hearted and you can't wear a tie. This style is for very modern weddings only:
Patterned suits, however, require little or no accessories. A plain shirt and a simple tie are all you need.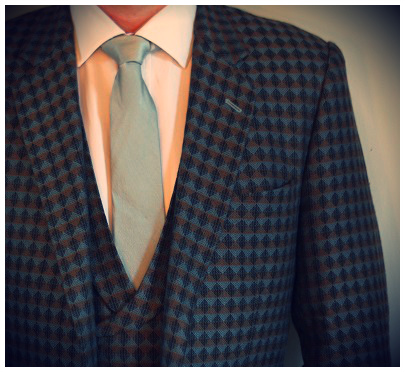 Try if you can to match the colour of your tie with the colour on the windowpane check: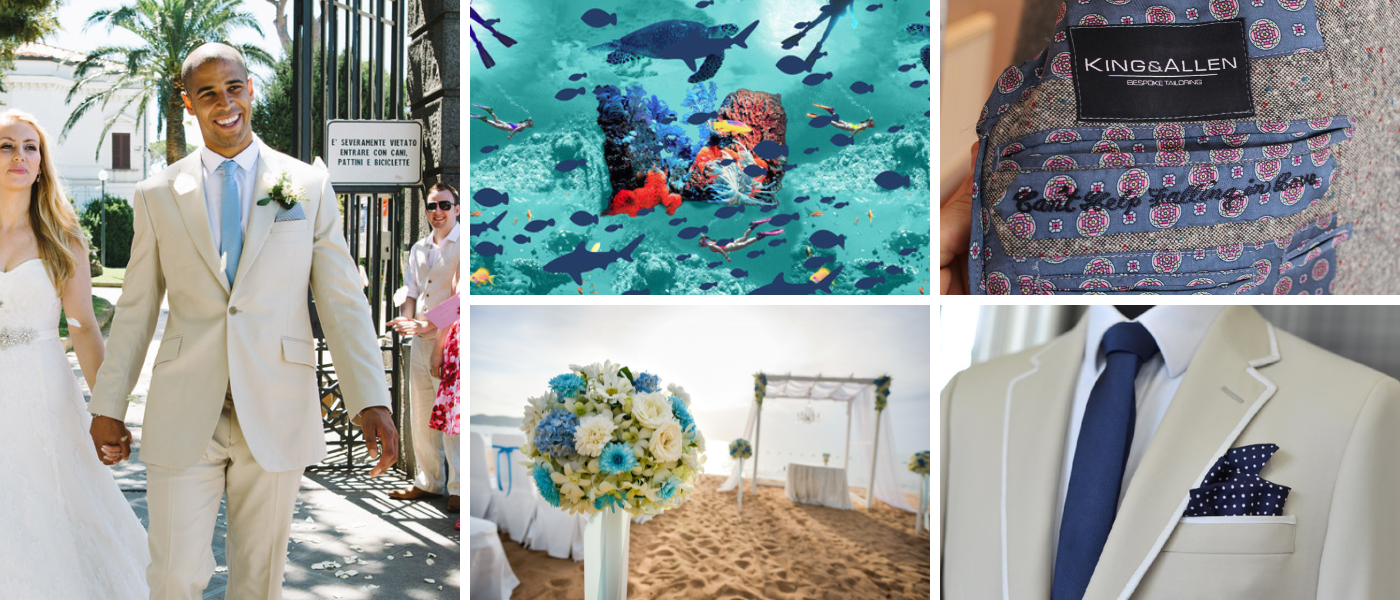 Separates can also work well – but the colours must all compliment.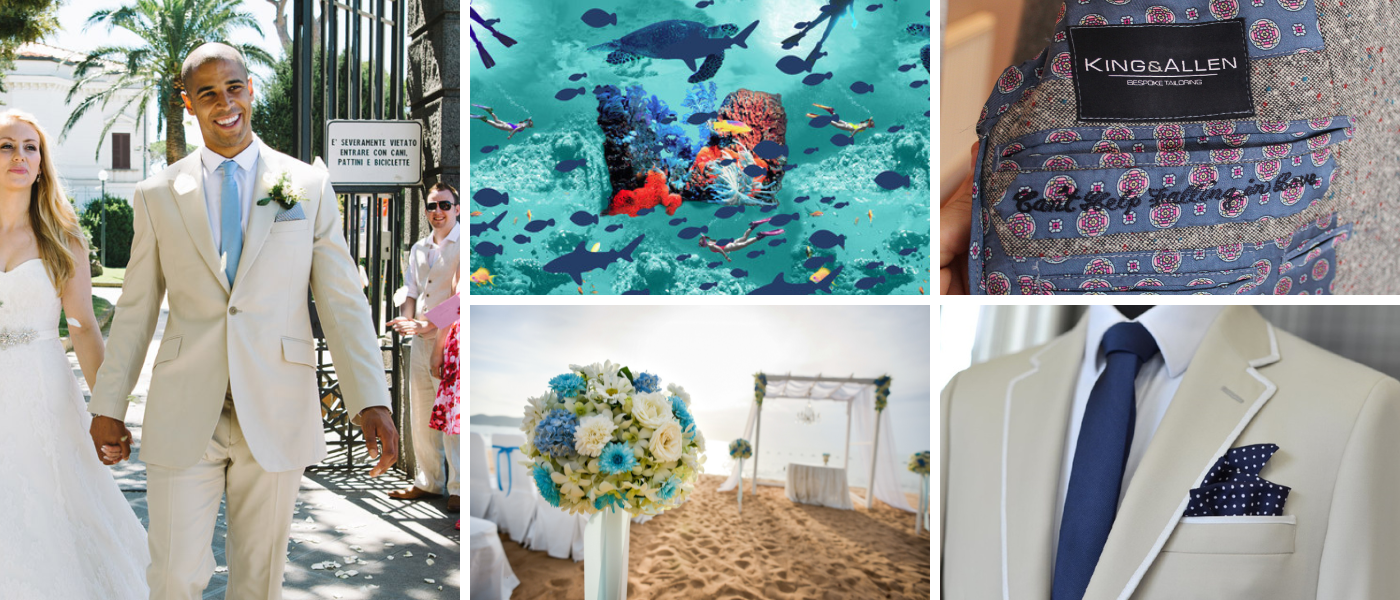 And finally, never, under any circumstances, should you wear jeans to a wedding!
16 January 2020
What's not to love about a wedding in the country? It's quintessentially British (think Four Weddings) and it's the perfect way to embrace the great outdoors in a relaxed environment. No wonder so many of us are opting to tie the knot in a rural setting.
Style Tips & Advice
Weddings
Country Style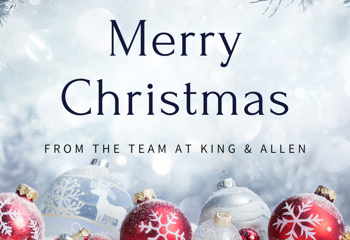 28 November 2019
To get you in the festive mood, we asked our four King & Allen consultants to tell us about their 2019 festive outfit (hint: they all involve a suit) and share their style tips for the perfect party mood...
Style Tips & Advice
King & Allen News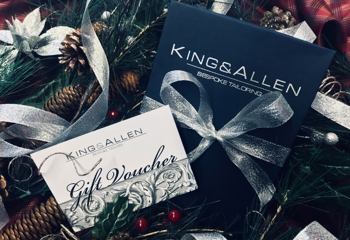 25 November 2019
It's been dubbed the Blue Planet effect - spurred on by Swedish teenage environmental activist Greta Thunberg and the rise of Extinction Rebellion. We are, of course, talking about growing consumer concern about issues such as single-use plastic and climate change...
Style Tips & Advice
Accessories
King & Allen News