The K&A Guide to: Pocket Squares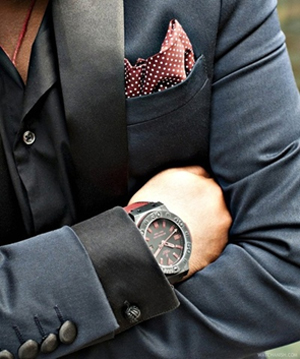 Every look needs to be finished in the right way.
It's astounding how a 20cm² piece of fabric can give your suit a whole new direction. Wearing an accessory as simple as a pocket square adds something special to your suit collection. It is also an ideal way to effortlessly bring colour to your look.
Today's guest writer, K&A Tailoring Consultant and renowned pocket square aficionado, Tolani Tubi shares his top tips on how to perfect the finishing touches:
1. There's no steadfast rule for choosing the right pocket square, but the key is to remember not to match your cloth or other accessories but to compliment them…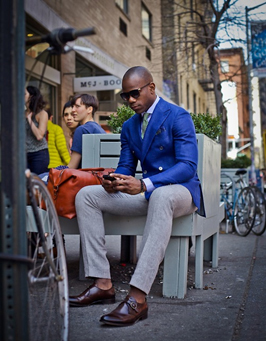 2. Pocket squares can be worn in a variety of puffs and points depending on the occasion. See below for some examples: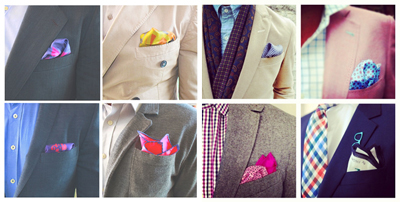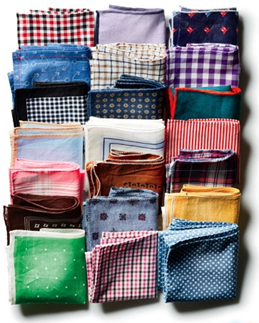 3. Fabric and texture play a vital role in transitioning through seasons; this can be reflected through your choice of pocket square. For example cotton linen pocket squares are ideal for summer as they are lighter weight and compliment a summer suit.
4. While a classic white pocket square should be a staple piece in every gentleman's wardrobe don't be afraid to infuse some pattern and colour into the looks with this accessory.
In Conclusion
This accessory in particular has transcended time and seasons, and still manages to remain fashionable. A few of my favorite brands that make unique pocket squares are Duchamp, Deji George, Post Imperialism, Drake's of London & Rubinacci.
Remember its better to have options when it comes to pocket squares so the more the merrier.
Now go forth and build your collection!
Call 0800 0274430 or contact us here for more information. We have fitting locations in London: Liverpool St, Savile Row and Charing Cross; Nottingham; Leeds; Wilmslow and Surbiton.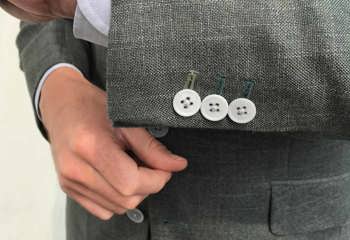 25 April 2019
Bamboo might not be the first thing that springs to mind when choosing a cloth for your bespoke suit. However, for an increasing number of our vegan clients this soft, highly breathable fabric makes a fantastic alternative to wool.
Style Tips & Advice
Vegan
23 April 2019
Having a bespoke suit made is as much a personal investment as it is a financial one and nowhere is this more true than when it comes to business attire.
Style Tips & Advice
Business Style