Suit style advice for the taller chap
Last month we looked in detail at how to accentuate height using a well tailored suit. This month we thought it was only fair to focus on the taller gents and how they can use bespoke tailoring to get the best look for their body shape.
Jacket
Some tall people have long legs, others have a long body and some have a bit of both. Whatever your height or build, the key to looking sharp in a suit is balance. As a general rule of the thumb, the distance from the knape of the neck to the bottom of the jacket and the distance from the bottom of the jacket to the ground should be exactly the same.
How many buttons?
Traditionally tall people have often been advised to opt for a three button suit, as a long lapel will only serve to accentuate height rather than hide it. However, three button suits are out of style at the moment so very few people want them.
Thankfully, a tailor can make sure that your two button suit will flatter you perfectly. This is because a tailor can choose the best place for the first button to sit. However, we would advise against a one button jacket if you're over 6ft. A one button jacket creates a skirt (the section between the buttons and the bottom of the jacket) that is too long and empty. The space needs to be filled with detail – in this case the second button (even though it is never done up).
You may also wish to consider adding a ticket pocket as a great way of filling space on a long jacket.
Sleeves
Sleeve length is vital. Taller guys will be familiar with their sleeves looking too short and will know how frustrating it can be. The sleeve should meet the break of the wrist at least, but some customers prefer the sleeve a little longer – just because they like the feeling.
Length
Trouser length is obviously very important to our taller clients. They find it extremely hard to find a trouser that is comfortable, looks good and is a good fit. The key to trouser length is to ensure that the back of the trouser nestles gently at the heel of the shoe, and that there is a single break at the front.
Rise
Also of concern to the taller gent is the trouser rise. This is the distance from the front of the waistband to the back – around the crotch. Often this is very large on off-the-peg trousers and the fit is awful. Too tight and… well – it'll make your eyes water!
Width
The width of the trouser is vital. The trouser must be wide enough to cover a larger shoe, but narrow enough to be a good fit and look stylish.
Waistcoat
A waistcoat is a great addition for a tall guy. It breaks the body up, adding detail where there would otherwise be an expanse of shirt and tie. It therefore allows the wearer to open the jacket and still look sharp.
If you're not wearing a waistcoat a tie clip is a worthwhile investment. It adds extra detail halfway down the tie as well as keeping it secure.
Other options:
Turn-ups are an interesting and fashionable addition to a suit which create the illusion of a shorter leg.
Double breasted jackets are also very fashionable at the moment – especially amongst the slimmer of our taller clients. The added detail fills what would have been empty space.
At King & Allen we believe that if you follow the above advice and the suit fits you well there are no rules on cloth choice: pin stripes, checks, block colours, light or dark – there's no need to feel restricted. Whether you're having fun or keeping it conservative, your suit is a combination of your personality and the requirements of the garment. If the suit is cut well your height should have little consequence.
Getting it right: Denzel Washington (6ft) showing how it's done in a 2 show 1 double breasted.
King & Allen suits range from £299 – £1299. . Call 0800 0274430 or contact us here for more information.
We have fitting locations in London: Liverpool St, Savile Row and Charing Cross; Nottingham; Leeds; Wilmslow and Surbiton.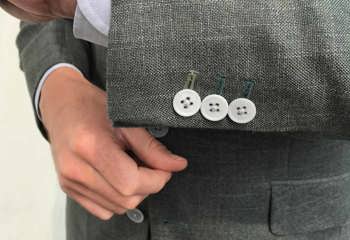 07 November 2019
November is World Vegan Month, when vegans around the world celebrate their lifestyle choice and champion others to do the same. And it seems more and more of us are making the switch. In 2018, there were 3.5 million registered vegans in the UK, up from around 540,00 in 2016, according to a study by The Vegan Society, which just happens to be celebrating its 75th birthday in 2019.
Style Tips & Advice
Celebrity Style
28 October 2019
When it comes to style superstars, there is none more seminal, more chameleon-like and more innovative than David Bowie. As you may remember, we included the iconic star's ever-evolving look in our recent blog post on the suits that rocked. That's why we were over the moon when Professor of Film and Cultural Studies, Dr Will Brooker, approached us to make a copy of Bowie's legendary mustard-yellow suit.
Celebrity Style
King & Allen News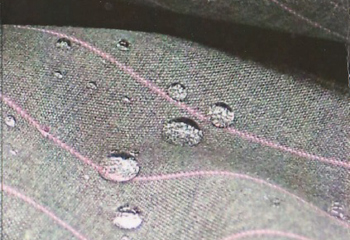 27 October 2019
Creating the perfect suit starts with a high-quality fabric. That's why we work closely with renowned  luxury cloth merchant, Holland & Sherry, to make sure we have the world's best possible cloths available for our clients. While we place great value on traditional methods – for example some of Holland & Sherry's pattern weaving hasn't changed in 200 years – we also believe in keeping one eye firmly on the very latest bespoke tailoring technologies.
Style History
King & Allen News