Style Tips for A/W 2013 – The return of Burgundy
The most evident trend on the runway this season is the revival of burgundy –
as shown by Prada and Dior Homme who have both shown head to toe burgundy, wine and maroon suits.
These sophisticated shades work well with a crisp white shirt and compliment a light dusty blue perfectly:
Berluti have also embraced burgundy with their Spring/Summer '14 collections, being the principal colour used. It is elegant, smart and versatile, and is one of the few colours that look good on everyone.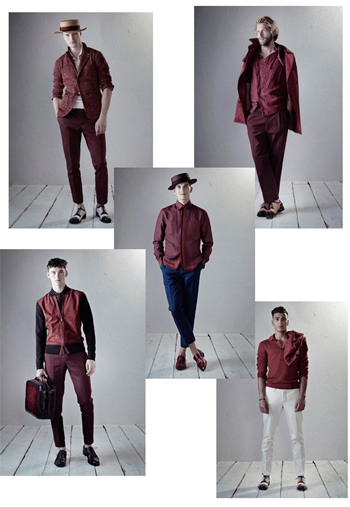 Two of our favourites from Berluti S/S 2014: both are casual, comfortable looks.
Feeling inspired? If you see anything on these posts that you'd like to have made for you please do not hesitate to get in touch.
If you would prefer a flash of colour on accessories, scarves, shoes, knitwear rather than a full suit here are a few style suggestions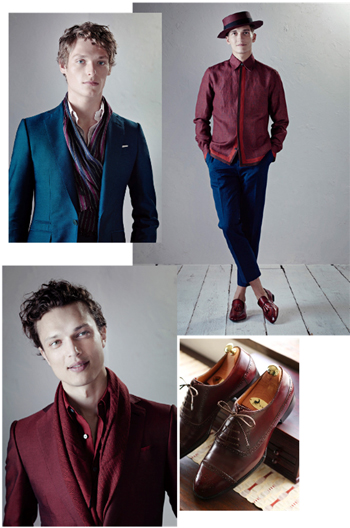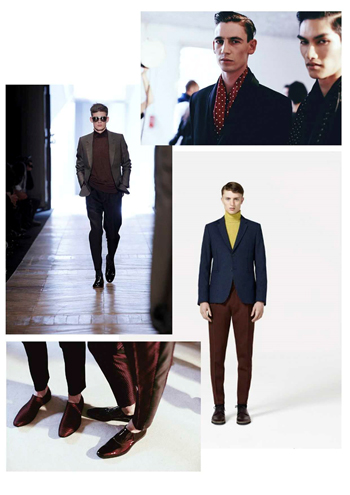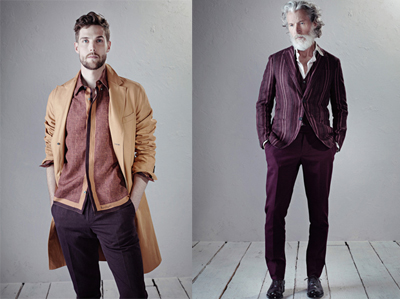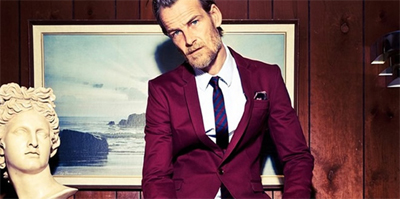 Why not work this reoccurring trend it into your wardrobe with a sports jacket or maybe a formal dinner suit with black satin trims? Ryan Gosling wore it well on the red carpet, suit by Nicolas Ghesquière.
Designer Ermenegildo Zegna Spring 2013 presented these colours effortlessly: creamy seashell, sandy beiges, duck egg blue and muted grey's, which matched beautifully with the burgundy shades.
21 September 2020
The navy blue suit is an absolute must in anyone's wardrobe. Versatile, flattering and classically stylish, we are absolute devotees of this most iconic and fundamental of suits.
Style Tips & Advice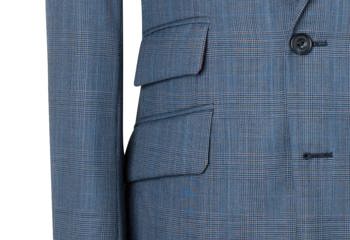 21 September 2020
The check suit is as varied and as unique as the people wearing it. At King & Allen, we are strong proponents of a beautifully-made check suit and, have found, in the last few years there has been a definite resurgence in the popularity of these garments.
Style Tips & Advice
Style History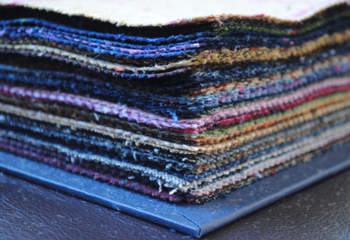 25 August 2020
Every Autumn we start thinking about our options for winter outerwear. Will it be a classic, three-button overcoat in camel? A tweed sports jacket? A double-breasted pea coat? With this in mind, King & Allen have decided to run a promotion with our cloth merchants, bringing a fantastic offer to our clients.
Style Tips & Advice
King & Allen News