Style Tips for A/W 2013 – The return of Burgundy
The most evident trend on the runway this season is the revival of burgundy –
as shown by Prada and Dior Homme who have both shown head to toe burgundy, wine and maroon suits.
These sophisticated shades work well with a crisp white shirt and compliment a light dusty blue perfectly:
Berluti have also embraced burgundy with their Spring/Summer '14 collections, being the principal colour used. It is elegant, smart and versatile, and is one of the few colours that look good on everyone.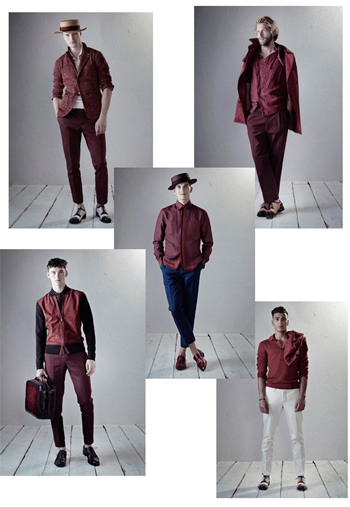 Two of our favourites from Berluti S/S 2014: both are casual, comfortable looks.
Feeling inspired? If you see anything on these posts that you'd like to have made for you please do not hesitate to get in touch.
If you would prefer a flash of colour on accessories, scarves, shoes, knitwear rather than a full suit here are a few style suggestions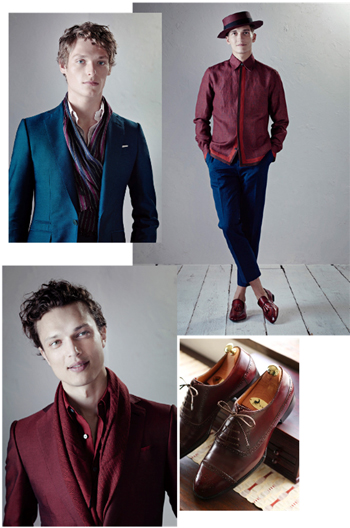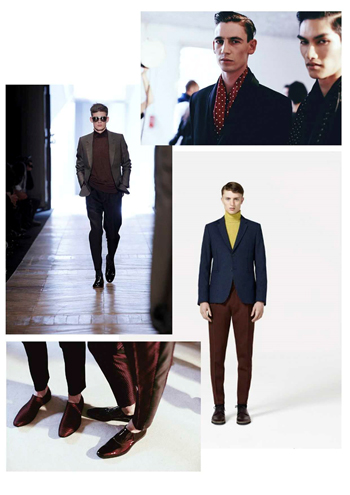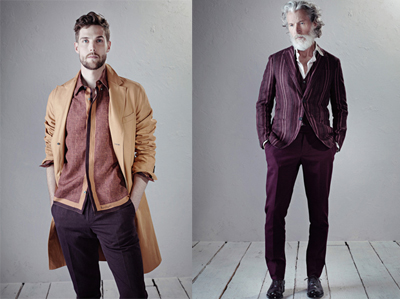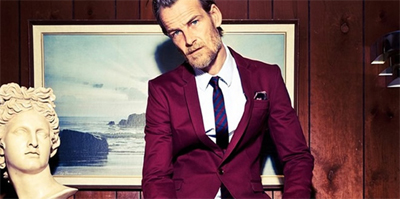 Why not work this reoccurring trend it into your wardrobe with a sports jacket or maybe a formal dinner suit with black satin trims? Ryan Gosling wore it well on the red carpet, suit by Nicolas Ghesquière.
Designer Ermenegildo Zegna Spring 2013 presented these colours effortlessly: creamy seashell, sandy beiges, duck egg blue and muted grey's, which matched beautifully with the burgundy shades.
16 January 2020
What's not to love about a wedding in the country? It's quintessentially British (think Four Weddings) and it's the perfect way to embrace the great outdoors in a relaxed environment. No wonder so many of us are opting to tie the knot in a rural setting.
Style Tips & Advice
Weddings
Country Style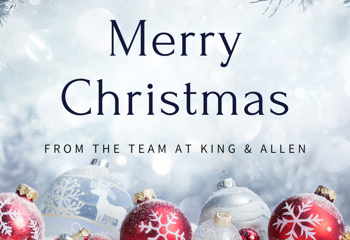 28 November 2019
To get you in the festive mood, we asked our four King & Allen consultants to tell us about their 2019 festive outfit (hint: they all involve a suit) and share their style tips for the perfect party mood...
Style Tips & Advice
King & Allen News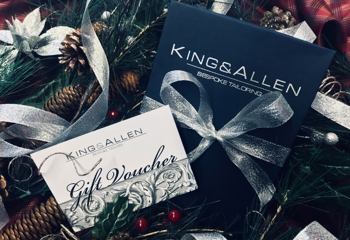 25 November 2019
It's been dubbed the Blue Planet effect - spurred on by Swedish teenage environmental activist Greta Thunberg and the rise of Extinction Rebellion. We are, of course, talking about growing consumer concern about issues such as single-use plastic and climate change...
Style Tips & Advice
Accessories
King & Allen News