Style Tips for A/W 2013 – The return of Burgundy
The most evident trend on the runway this season is the revival of burgundy –
as shown by Prada and Dior Homme who have both shown head to toe burgundy, wine and maroon suits.
These sophisticated shades work well with a crisp white shirt and compliment a light dusty blue perfectly:
Berluti have also embraced burgundy with their Spring/Summer '14 collections, being the principal colour used. It is elegant, smart and versatile, and is one of the few colours that look good on everyone.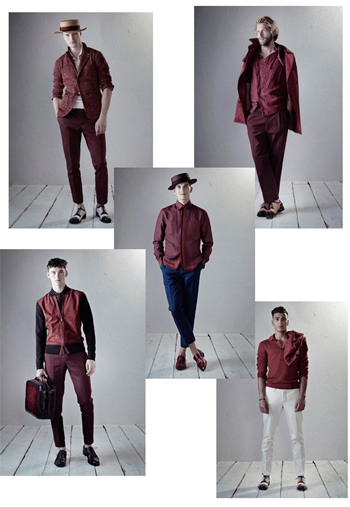 Two of our favourites from Berluti S/S 2014: both are casual, comfortable looks.
Feeling inspired? If you see anything on these posts that you'd like to have made for you please do not hesitate to get in touch.
If you would prefer a flash of colour on accessories, scarves, shoes, knitwear rather than a full suit here are a few style suggestions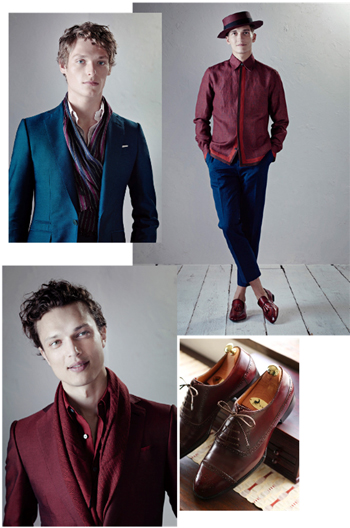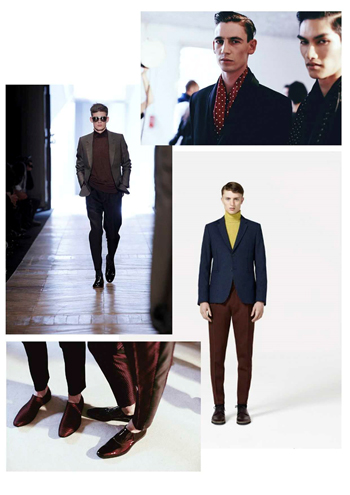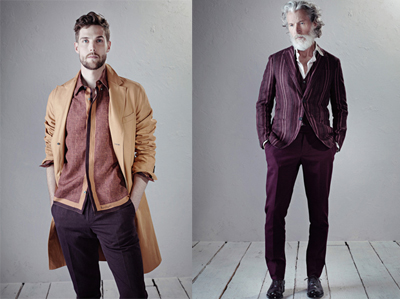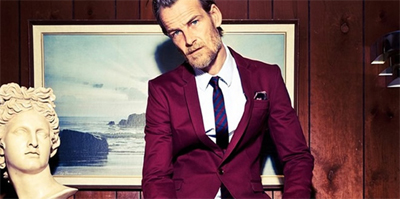 Why not work this reoccurring trend it into your wardrobe with a sports jacket or maybe a formal dinner suit with black satin trims? Ryan Gosling wore it well on the red carpet, suit by Nicolas Ghesquière.
Designer Ermenegildo Zegna Spring 2013 presented these colours effortlessly: creamy seashell, sandy beiges, duck egg blue and muted grey's, which matched beautifully with the burgundy shades.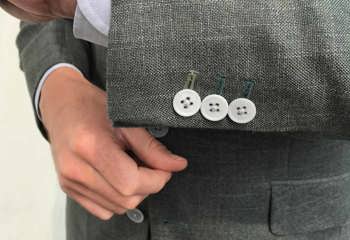 07 November 2019
November is World Vegan Month, when vegans around the world celebrate their lifestyle choice and champion others to do the same. And it seems more and more of us are making the switch. In 2018, there were 3.5 million registered vegans in the UK, up from around 540,00 in 2016, according to a study by The Vegan Society, which just happens to be celebrating its 75th birthday in 2019.
Style Tips & Advice
Celebrity Style
28 October 2019
When it comes to style superstars, there is none more seminal, more chameleon-like and more innovative than David Bowie. As you may remember, we included the iconic star's ever-evolving look in our recent blog post on the suits that rocked. That's why we were over the moon when Professor of Film and Cultural Studies, Dr Will Brooker, approached us to make a copy of Bowie's legendary mustard-yellow suit.
Celebrity Style
King & Allen News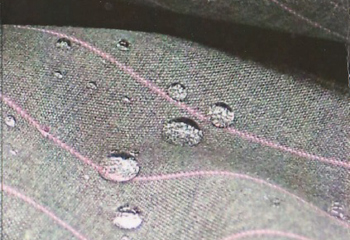 27 October 2019
Creating the perfect suit starts with a high-quality fabric. That's why we work closely with renowned  luxury cloth merchant, Holland & Sherry, to make sure we have the world's best possible cloths available for our clients. While we place great value on traditional methods – for example some of Holland & Sherry's pattern weaving hasn't changed in 200 years – we also believe in keeping one eye firmly on the very latest bespoke tailoring technologies.
Style History
King & Allen News