King & Allen Icon of the Month Special – the Dapper Doctor reaches 50
With the 50th anniversary celebrations having started already and continuing into the New Year, TV's favourite Time Lord was an obvious choice for December's Icon of the Month – especially when we have our very own, in house, 'Whostorian'…
In a K&A Icon special, our Wilmslow store manager – Karl "The Exterminator" Lewis – takes us on a sartorial journey through space and time, providing a light hearted look at the outfits and styles of all eleven Doctors: 
William Hartnell: The original Doctor and Patrick Troughton: The Second Doctor.
The first Doctor set an early high standard in the sartorial stakes with a contrast waistcoat and Edwardian neck tie. Note the checked trousers – a theme which is continued through into the second doctor's outfit. The checks got larger and the coat got longer – a style which is set to come back into fashion in a big way over the next few months, as this blog entry from September revealed.
Tom Baker: The Fourth Doctor
The Fourth Doctor was most famous for wearing a 14 foot scarf. This became one of the most iconic looks of all the Doctors, and can best be described as 'winter eccentric'!
Tom Baker and that iconic scarf.
Get the look: How about a bespoke overcoat – as seen on the Fourth Doctor? The most popular overcoat length we do is around the knee or just above, but it's your choice of course if you're going bespoke.
Warning – our overcoats offer no protection from Daleks!
The Third Doctor would be best described as a dandy. This doctor would wear crazy collars and cravats, gloves and best of all a smoking jacket made in velvet. Smoking jackets have also seen a revival recently, but we advise that you leave the dandy eccentric accessories at home.
Get the look: We have plenty of new Velvet fabrics from Holland and Sherry. You can create your own modern version of the smoking jacket by having a velvet blazer.
Paul McGann: The Eighth Doctor
McGann starred in the Doctor Who film in 1996, during which he set an all-time style high when he wore an exuberant costume found in a morgue (honestly!) intended for a fancy dress party. If we look at the outfit as a whole, excluding materials and colour, it could well be worn as a wedding suit. The Frock coat, cravat and a double breasted waistcoat are very popular for church weddings and formal events like the races. The more traditional frock coat is worn with formal striped trousers.
David Tennant: The Tenth Doctor
Tennant wore a 4-button pinstripe blue suit. His suits were always a bit unkempt but this was part of The Doctor's character. The style of suit has deep connotations with the mods. The mod look has always evolved and has never seemed to go out of fashion. It changes with the time and seems to regenerate every 4/5 years – much like the Doctor himself!
Get the look: we have made plenty of mod suits at King and Allen over the years, but the big difference is that our customers look smart and well finished. Unlike the Tenth Doctor they look after their suits and don't run around chasing aliens!
Call 0800 0274430 or contact us here for more information. We have fitting locations in London: Liverpool St, Savile Row and Charing Cross; Nottingham; Leeds; Wilmslow and Surbiton.
Peter Davison: Fifth Doctor, Colin Baker: Sixth Doctor and Sylvester McCoy: Seventh Doctor,
As the fashion of the 1970s and 80s descended into madness – so did the wardrobe of the Doctor. Interestingly, they have provided the stylish gentleman of 2013 with some great examples of how NOT to dress:
If you have chosen a check don't wear it with another check that's so similar it looks like you have tried to match and failed.
Only wear a maximum of two patterns. E.g.: stripe suit, polka dot tie and plain shirt.
Try not to wear more than three colours unless it is very subtle.
Never do up the bottom button on the jacket, waistcoat or cuff.
Christopher Eccleston: The Ninth Doctor
Eccleston wore a baggy leather jacket and a T-shirt, plain black trousers and boots..
Dandy – NO! Fitted – NO! Eccentric – NO!
This was the revamped Doctor Who which brought the character and his adventures back on our screens after such a long break. Whilst we're not against casual clothing per se (and maybe it was better than the multi coloured madness of Colin Baker's ensemble) but it was great to see David Tennant's Doctor in his mod suits!
Matt Smith: The Eleventh Doctor
The youngest Doctor brought in elements of hipster style into his suits and was even our Icon of the Month back in September 2012. Indeed, for both the last two Doctors style has been key. Matt Smith's Doctor wore tweed with contrasting trousers. The trousers have turn ups and sit shorter on the leg – a casual style that has been very fashionable of late.
Get the look: We have lots of different Tweed books in our ranges including Harris Tweed which will always be a staple in any man or woman's wardrobe.
Call 0800 0274430 or contact us here for more information. We have fitting locations in London: Liverpool St, Savile Row and Charing Cross; Nottingham; Leeds; Wilmslow and Surbiton.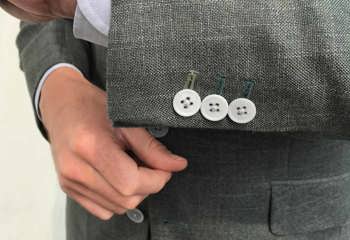 07 November 2019
November is World Vegan Month, when vegans around the world celebrate their lifestyle choice and champion others to do the same. And it seems more and more of us are making the switch. In 2018, there were 3.5 million registered vegans in the UK, up from around 540,00 in 2016, according to a study by The Vegan Society, which just happens to be celebrating its 75th birthday in 2019.
Style Tips & Advice
Celebrity Style
28 October 2019
When it comes to style superstars, there is none more seminal, more chameleon-like and more innovative than David Bowie. As you may remember, we included the iconic star's ever-evolving look in our recent blog post on the suits that rocked. That's why we were over the moon when Professor of Film and Cultural Studies, Dr Will Brooker, approached us to make a copy of Bowie's legendary mustard-yellow suit.
Celebrity Style
King & Allen News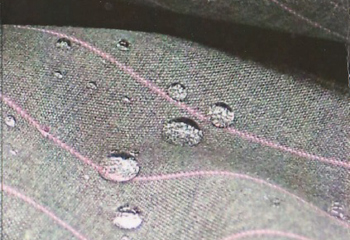 27 October 2019
Creating the perfect suit starts with a high-quality fabric. That's why we work closely with renowned  luxury cloth merchant, Holland & Sherry, to make sure we have the world's best possible cloths available for our clients. While we place great value on traditional methods – for example some of Holland & Sherry's pattern weaving hasn't changed in 200 years – we also believe in keeping one eye firmly on the very latest bespoke tailoring technologies.
Style History
King & Allen News