King & Allen Icon of the Month Special – Bill Murray
Every month King & Allen send out an e-magazine called The Stitch which features style advice, exclusive offers, tailoring news and other bite size chunks of great stuff.
In each edition we celebrate the style of a celebrity, crowning them our Icon of the Month. This month's Stitch was golf themed (to celebrate the launch of our new Golf Extreme Range) and we thought we'd tie it in with celebrating the on course style of our favourite golf aficionado and Caddyshack star, Bill Murray.
There were so many amazing pictures of Bill's golf garb we thought we'd knock up a quick top ten, so you could share in the splendour of his charmingly eccentric style.
You can pop over to our Facebook page if you haven't already visited us there!
If you like the look of these trousers you'll love our new Golf Extreme range from Holland & Sherry.
If you would like to subscribe to our free e-magazine – The Stitch – please click here. WE DO NOT SPAM. THAT WOULD BE RUDE.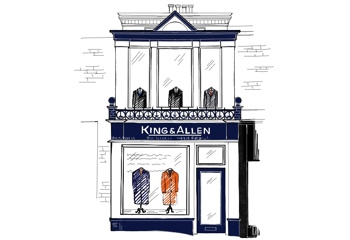 26 May 2020
Following the announcement by the Prime Minister on the 25th May, we will be reopening our Surbiton, Liverpool Street and Wilmslow stores on the 16th June.
King & Allen News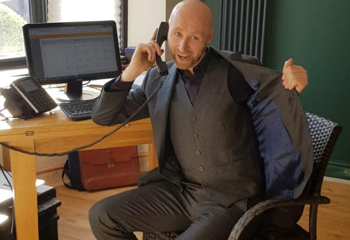 15 May 2020
We've put  together a brief guide and some resources for what to do once you've decided on a new date for your big day.
Style Tips & Advice
Weddings
14 May 2020
While we look forward to re-opening and helping you all find your fit for your special day, we also thought it might bring a smile to our follower's faces to see how some people have kept their lockdown weddings and celebrations going.
Style Tips & Advice
Weddings