King & Allen Icon of the Month Special – Bill Murray
Every month King & Allen send out an e-magazine called The Stitch which features style advice, exclusive offers, tailoring news and other bite size chunks of great stuff.
In each edition we celebrate the style of a celebrity, crowning them our Icon of the Month. This month's Stitch was golf themed (to celebrate the launch of our new Golf Extreme Range) and we thought we'd tie it in with celebrating the on course style of our favourite golf aficionado and Caddyshack star, Bill Murray.
There were so many amazing pictures of Bill's golf garb we thought we'd knock up a quick top ten, so you could share in the splendour of his charmingly eccentric style.
You can pop over to our Facebook page if you haven't already visited us there!
If you like the look of these trousers you'll love our new Golf Extreme range from Holland & Sherry.
If you would like to subscribe to our free e-magazine – The Stitch – please click here. WE DO NOT SPAM. THAT WOULD BE RUDE.
16 January 2020
What's not to love about a wedding in the country? It's quintessentially British (think Four Weddings) and it's the perfect way to embrace the great outdoors in a relaxed environment. No wonder so many of us are opting to tie the knot in a rural setting.
Style Tips & Advice
Weddings
Country Style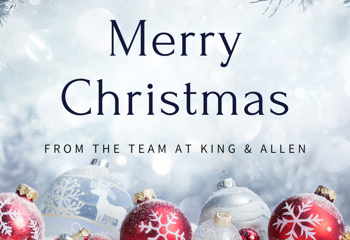 28 November 2019
To get you in the festive mood, we asked our four King & Allen consultants to tell us about their 2019 festive outfit (hint: they all involve a suit) and share their style tips for the perfect party mood...
Style Tips & Advice
King & Allen News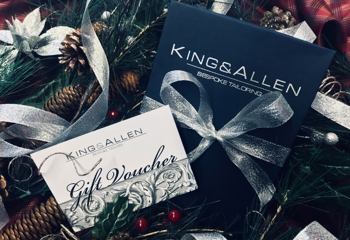 25 November 2019
It's been dubbed the Blue Planet effect - spurred on by Swedish teenage environmental activist Greta Thunberg and the rise of Extinction Rebellion. We are, of course, talking about growing consumer concern about issues such as single-use plastic and climate change...
Style Tips & Advice
Accessories
King & Allen News