King & Allen Icon of the Month Special – Bill Murray
Every month King & Allen send out an e-magazine called The Stitch which features style advice, exclusive offers, tailoring news and other bite size chunks of great stuff.
In each edition we celebrate the style of a celebrity, crowning them our Icon of the Month. This month's Stitch was golf themed (to celebrate the launch of our new Golf Extreme Range) and we thought we'd tie it in with celebrating the on course style of our favourite golf aficionado and Caddyshack star, Bill Murray.
There were so many amazing pictures of Bill's golf garb we thought we'd knock up a quick top ten, so you could share in the splendour of his charmingly eccentric style.
You can pop over to our Facebook page if you haven't already visited us there!
If you like the look of these trousers you'll love our new Golf Extreme range from Holland & Sherry.
If you would like to subscribe to our free e-magazine – The Stitch – please click here. WE DO NOT SPAM. THAT WOULD BE RUDE.
27 June 2019
Music and fashion have always been inextricably linked, with many catwalk collections drawing inspiration from rock and pop stars over the years. Here, we take a look at four of our favourite music legends, each with their own signature style, but all of whom really knew how to rock a suit.
Style Tips & Advice
Celebrity Style
Style History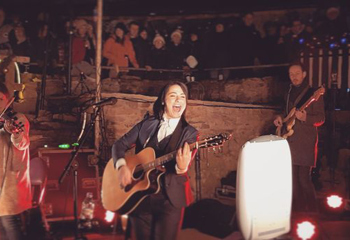 27 June 2019
June is Pride month. A chance to reflect on the strides made towards achieving equality and to acknowledge that there is still a way to go, as well as a time to celebrate the breadth and diversity of the LGBTQ+ community.
Style Tips & Advice
Celebrity Style
Style History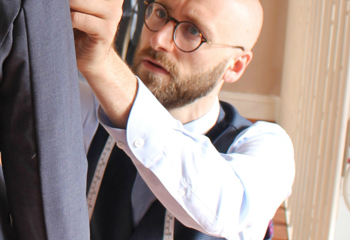 25 June 2019
When it comes to bodies, there's no such thing as a standard shape or size. Sure, plenty of us might have long legs or broad shoulders, but ultimately your proportions are unique to you. Is it any wonder, then, that so many people are left disappointed with the final fit when they choose an off-the-peg suit?
Style Tips & Advice