King & Allen featured in this month's VOGUE magazine
They are one of the most famous names in fashion – respected and revered around the world. So when a small fashion magazine called VOGUE wanted a bespoke suit made – who else were they going to approach?
Vogue first came to us back in June to ask whether we would be interested in making a suit for world famous milliner Steven Jones – and we were delighted to get involved. The article itself, titled Made in Britain, celebrates "the immense fashion heritage of our unique isles" – which made us all the more proud to be asked.
Photographer Tim Walker… celebrates the immense fashion heritage of our unique isles"Photographer Tim Walker… celebrates the immense fashion heritage of our unique isles"
The process began when we were invited to Vogue House in Grosvenor Square to present cloth options. We made several recommendations but the final choice was a fantastic baby pink Harris Tweed from Holland & Sherry, so we knew from the start that that this was to be no ordinary suit for no ordinary shoot. We were determined not to disappoint and set about designing a suit that was both striking and modern whilst paying homage to traditional British tailoring.
The cloth had already set the stage: Harris Tweed is synonymous with not only traditional British heritage but also with autumnal brown, grey and green hues, so a baby pink version is already going to break the mould. For this reason we went for a very classic, timeless style in the design of the suit: a 3-piece, with 2 buttons, notch lapel jacket and a 5 button waistcoat.
Finally, we added a few touches that set the suit off, including fabric covered buttons (in pink of course!) and a bright pink lining with white piping on the inside of the jacket. Finally, we added a bright pink pocket square that matched the lining.
Stephen then created the hat you see below to compliment the suit; he even had the feathers died in a pink to match his cloth!
To get the fit right posed the greatest challenge: we had no opportunity to measure Stephen, so our tailors had to analyse photographs of the client to ascertain his body measurements and posture configurations. We are pleased to say the suit fitted him perfectly first time and Stephen was delighted with the result:
Pretty in Pink. A proud moment: King & Allen sit alongside "the brightest and best… of homegrown stars"Pretty in Pink. A proud moment: King & Allen sit alongside "the brightest and best… of homegrown stars"
Our thanks go to Stephen Jones, Annika Lievesley at Stephen Jones Millinery and Lucy Bower at VOGUE and the rest of the VOGUE team for being such a pleasure to work with. We look forward to working with you again.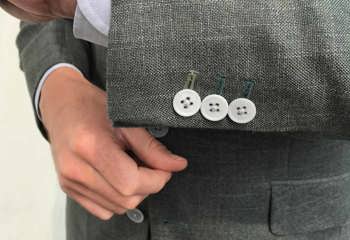 07 November 2019
November is World Vegan Month, when vegans around the world celebrate their lifestyle choice and champion others to do the same. And it seems more and more of us are making the switch. In 2018, there were 3.5 million registered vegans in the UK, up from around 540,00 in 2016, according to a study by The Vegan Society, which just happens to be celebrating its 75th birthday in 2019.
Style Tips & Advice
Celebrity Style
28 October 2019
When it comes to style superstars, there is none more seminal, more chameleon-like and more innovative than David Bowie. As you may remember, we included the iconic star's ever-evolving look in our recent blog post on the suits that rocked. That's why we were over the moon when Professor of Film and Cultural Studies, Dr Will Brooker, approached us to make a copy of Bowie's legendary mustard-yellow suit.
Celebrity Style
King & Allen News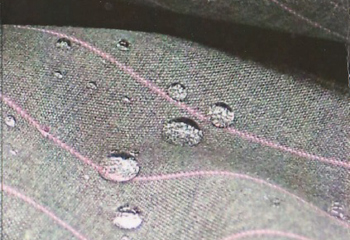 27 October 2019
Creating the perfect suit starts with a high-quality fabric. That's why we work closely with renowned  luxury cloth merchant, Holland & Sherry, to make sure we have the world's best possible cloths available for our clients. While we place great value on traditional methods – for example some of Holland & Sherry's pattern weaving hasn't changed in 200 years – we also believe in keeping one eye firmly on the very latest bespoke tailoring technologies.
Style History
King & Allen News