Improve the performance of your suit with Aquarret™ technology.
King & Allen customers can rest assured that their suits are stitched to such a high standard that if they look after them and rotate them regularly they will last a number of years. But what if something goes wrong? A coffee/red wine spill could ruin a suit completely. A considerable amount of time, money and energy (from both you and us!) could be tarnished in an instant. That's why it gives us great pleasure to introduce, in conjunction with Holland & Sherry, Aquarret™ Technology. Aquarret is a brand new approach to cloth protection that can be applied to almost the entire H&S collection – and tailored by us to create the ultimate bespoke garment.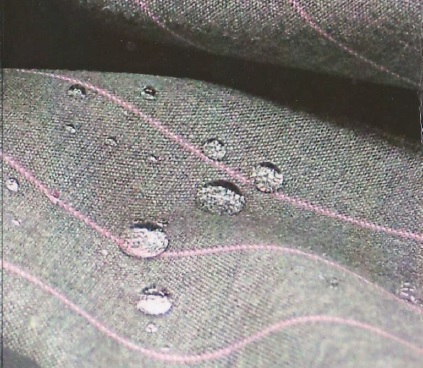 "Aquarret is a specially developed finish that forms a high performance stain resistance around the fibres of the fabric without affecting the luxurious feel of the cloth."
This is not the spray on protection which is only effective until the first dry clean – EVERY FIBRE is encapsulated. Clever stuff.
Aquarret uses nanotechnology to ensure that coffee or wine that's poured on the cloth will simply bead up and roll off. Even ground-in stains can be removed by a specialist dry cleaner – ensuring that the cloth stays looking newer for longer.
For a small surcharge Aquarret can be applied to almost the entire King & Allen cloth range. This is because each cloth length is cut especially for you ('bespoken for') so the process is applied at source. If you're looking for a workaday suit that you want to last well we highly recommend this remarkable technology.
We realise that making your suits last longer could actually be bad for business as we will not see you so frequently! However, at K&A we have always aimed to provide the best value for money of any tailor – and we believe Aquarret will only enhance this promise.
For more information please do get in touch.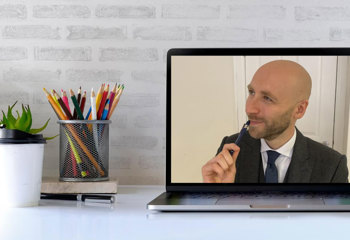 20 July 2020
In the past few months, in light of the Coronavirus pandemic, there has been a dramatic shift in the world of work. A lot of businesses have chosen to keep their staff working from home and, with Zoom and other platforms reporting a massive uptake in daily users, video conferencing apps have come into their own...
Style Tips & Advice
Business Style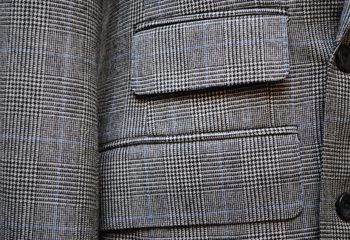 17 July 2020
Small. Utilitarian. Inconspicuous. The pocket doesn't exactly engender a lot of attention from designers, stylists and the fashion world as a whole. And yet, the history of the pocket goes back thousands of years...
Style History
16 July 2020
At King & Allen, we are big fans of mixing and matching our suits. So imagine our joy and delight when we discovered the Italian art of 'Spezzato.'
Style Tips & Advice