Accessorising the Suit in the Modern Era
This week we have a guest blogger writing for us at From the Cutting Room Table: Mary Cait works at our Wilmslow Tailoring Centre and she's taken time out from seeing customers to tell us about the best ways to accessorise a suit…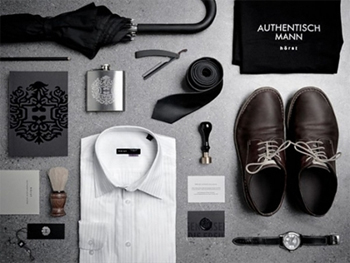 With so much choice – it's sometimes hard to know where to start…
It's so easy to underestimate the importance of accessories in the day-to-day life of a suit, yet they can mean the difference between a laborious look and sartorial genius. Indeed, not only do they complete an outfit, but they can also be very functional.
There is a huge range of accessories to choose from, but the following list, although not exhaustive, covers the classics:
lapel pins, tie pins, pocket squares, ties, bow ties, cravats, socks, scarves, timepieces, glasses, monocles, satchels, briefcases, wallets, umbrellas and gloves.
This is Nick Wooster – style blogger and accomplished accessory wearer.This is Nick Wooster – style blogger and accomplished accessory wearer.
With so much opportunity for accessorising on offer it can sometimes feel a little daunting. Below are some hints and tips that can help you finish off a smart suit.
Start slowly – perhaps with a pocket square (which must never match your tie) or a leather satchel and matching wallet/cardholder.
For inspiration look to the streets of Florence – think leather goods and bow ties.
Accessorising in the summer tends to be fairly simple, with bold dashes of colour and sockless shoes.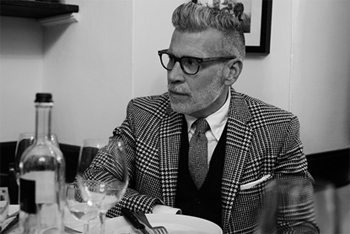 In the winter, with the nights drawing in and the weather in England being unpredictable as usual, we need to look more towards scarves, cardigans, overcoats and statement socks to pack a punch.
A simple tie pin can be extremely effective.
Here in England, we have a traditional image of pocket watches, pipes and walking canes – which can be a strong look, but do create a sense of 'sartorial superiority' and should be worn with caution – or at least a sense of humour.
A great example of an asymmetrical use of a tie pinA great example of an asymmetrical use of a tie pin
Autumnal accessories become so exciting this time of year – handmade knits and thick leather boots are a must. Blacks, charcoals and greys combined with a hint of tan accessories really enhance the autumnal transition.
Try balancing out a bespoke suit with a classic timepiece: perhaps an antique Cartier pocket watch, or a leather strap Breitling? For more information about vintage luxury timepieces, read our interview with David Duggan, luxury watch specialist.
If you're looking to take a more 'Fashionisto' approach, try adding a pair of statement socks. Or perhaps a boldly printed bow tie for a whimsical look?
On a final note, please refrain from going overboard with your accessories, stick to two or three of the above, less is always more.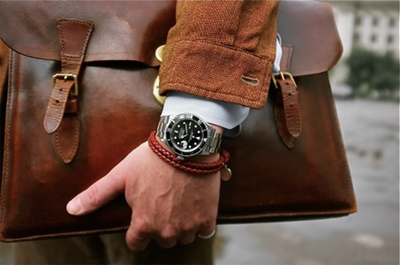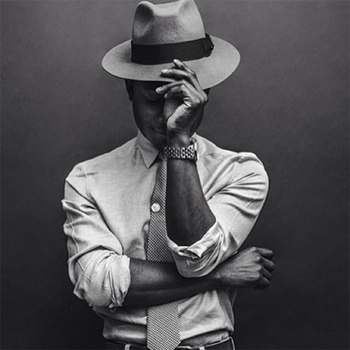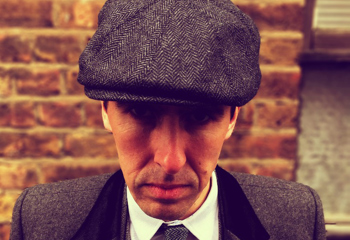 19 August 2019
The Peaky Blinders return to our screens on the 25th August 2019, guaranteeing two things: a whole lot of drama and a whole heap of sartorial style. But while each Peaky Blinder has their own individual suit style, they all share a love of one particular statement piece – the flat cap.
Style Tips & Advice
Celebrity Style
Style History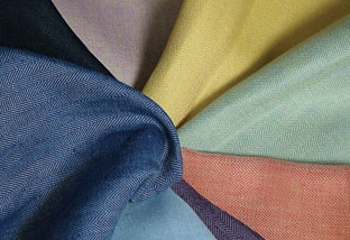 30 July 2019
You've heard all the advice about what to wear during a heatwave - linen suits, floaty cotton dresses, flip flops and sunhats so large they eclipse the sun...
Style Tips & Advice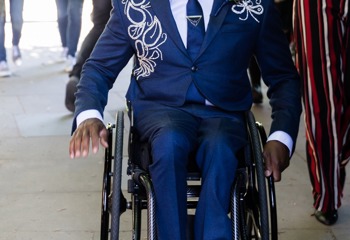 30 July 2019
No one throws a wedding like a celebrity; after all, they've got the means to really put on a show, not to mention access to all the best stylists and party planners. So, if you're tying the knot any time soon and are looking for that stand-out wedding outfit, why not take inspiration from some of the A-list?
Celebrity Style