We have opened a new store in the Square Mile.
On Monday the newest branch of King & Allen opened opposite Liverpool Street station in London's Square Mile. We have been visiting the area on Mondays and Thursdays for 8 years so it is a great feeling to be able to plant the King & Allen flag in an area we are so fond of and in which we have enjoyed so much success.
The search for the right premises has taken over a year, but we are delighted with the location and the venue, and look forward to reinforcing our reputation as the bespoke tailors in the City.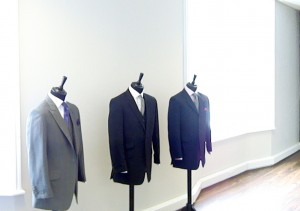 As with our other Tailoring Centres in Surbiton and Wilmslow, the premises consist of a spacious consultation area and a private fitting room where our team will be on hand to guide you through the whole tailoring process.
We haven't finished yet with the furniture, fixtures and fittings, but the rooms have had a complete re-design, with new floors and walls – all in the same relaxed, comfortable style as our other stores.
We are especially delighted with the amount of light in the rooms. It pours in from both sides, so customers can view the cloths (and themselves!) in the best light possible.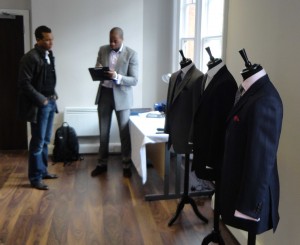 In celebration of this momentous occasion we have launched an offer like no other we have ever launched before. We are offering a 10% discount off any purchase to the first 30 customers to book an appointment. Please mention 'Liverpool Street Offer' when making your booking.
The full address of the new premises is:
The new showroom is conveniently located for anyone working in the Square Mile
King & Allen
2nd Floor
206 – 210 Bishopsgate
London
EC2M 4NR
Directions: Exit Liverpool Street station via the Bishopsgate Exit. Turn left onto Bishopsgate. Middlesex street is the second road on the right. Our building is on the corner of Bishopsgate and Middlesex Street.
The current opening hours for the Liverpool Street store are 9-5 on Monday, Wednesday and Friday, and 9-7 on Thursdays. We are currently closed Tuesdays and weekends. Opening times differ for other areas. The King & Allen offices are open Monday to Saturday.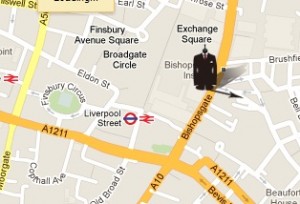 Please call 0800 027 4430 (0044 208 390 6134) or click here to book an appointment.
Please note the discount is not in conjunction with any other offers.
26 May 2020
Following the announcement by the Prime Minister on the 25th May, we will be reopening our Surbiton, Liverpool Street and Wilmslow stores on the 16th June.
King & Allen News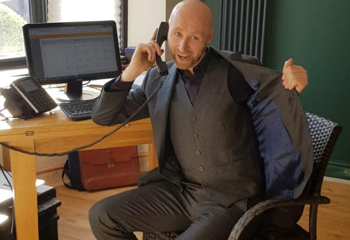 15 May 2020
We've put  together a brief guide and some resources for what to do once you've decided on a new date for your big day.
Style Tips & Advice
Weddings
14 May 2020
While we look forward to re-opening and helping you all find your fit for your special day, we also thought it might bring a smile to our follower's faces to see how some people have kept their lockdown weddings and celebrations going.
Style Tips & Advice
Weddings