The King & Allen guide to… choosing the perfect Summer suit.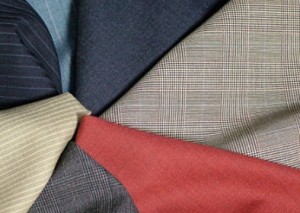 Just because the temperature is rising there is no need to lower your sartorial standards. Follow my 5 tips below and you can look and feel your best whether it's on the sweltering commute to work or a wedding on a hot summer's day.
Your perfect summer suit – tip 1: Pick the right cloth
We offer a variety of special 'cool wools'. These cloths have been specifically woven in a way that they breathe much better than normal worsteds, but still hang beautifully, despite being under 9oz in weight. Usually lightweight summer
suits will crease over the course of a hot day but these cloths will look as crisp at the end of a hard day at the office/wedding as they did when you first put them on.
Expect to pay: £499-£999 for the completed bespoke suit.
Your perfect summer suit – tip 2: pick the right lining
We offer linings that are made from 100% natural fibres (very rare in the suit world). Natural fibres breathe much better than man-made, keeping you cool.
Expect to pay: no extra charge.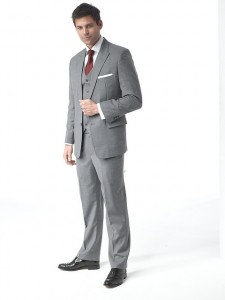 Your perfect summer suit – tip 3: opt for a waistcoat
Wearing a waistcoat as an adition to the regular 2 piece suit enables you to take the jacket off and still look smart. Because it's bespoke it is still fitted and because the lining on the back is natural it feels light and cool. It also looks extremely dapper!
Expect to pay: £100-£250 for the completed bespoke waistcoat.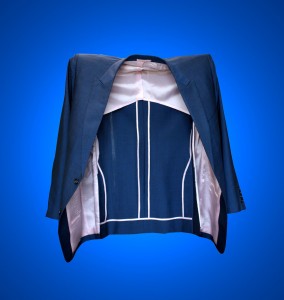 Your perfect summer suit – tip 4: choose our new 'Dragonfly' lining construction
So called because of its super-lightweight structure, and the wing-like shape it creates inside the jacket, the 'Dragonfly' lining is the ultimate summer suit option. The internal architecture of the jacket is especially designed to need as little lining as possible whilst maintaining its shape, and is an ingenious way of creating a garment that appears on the outside like a regular suit but is actually as light as a feather… and the most breathable suit you've ever worn.
Expect to pay: no extra charge.
Your perfect summer suit – tip 5: combine it with a Sea Island cotton shirt.
Traditionally the reserve of the very exclusive shirt tailors on Jermyn Street, we are proud to offer our customers the finest shirt cloth in the world – Sea Island Cotton. A
combination of the superb quality of the cotton itself (from the Caribbean) and the fine spinning of a super high twist yarn, no shirt cloth feels this luxurious and this cool.
King & Allen price: £130. (Jermyn Street price: £400+)
If you would like to find out more please click here to arrange a fitting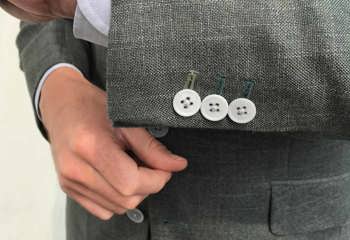 07 November 2019
November is World Vegan Month, when vegans around the world celebrate their lifestyle choice and champion others to do the same. And it seems more and more of us are making the switch. In 2018, there were 3.5 million registered vegans in the UK, up from around 540,00 in 2016, according to a study by The Vegan Society, which just happens to be celebrating its 75th birthday in 2019.
Style Tips & Advice
Celebrity Style
28 October 2019
When it comes to style superstars, there is none more seminal, more chameleon-like and more innovative than David Bowie. As you may remember, we included the iconic star's ever-evolving look in our recent blog post on the suits that rocked. That's why we were over the moon when Professor of Film and Cultural Studies, Dr Will Brooker, approached us to make a copy of Bowie's legendary mustard-yellow suit.
Celebrity Style
King & Allen News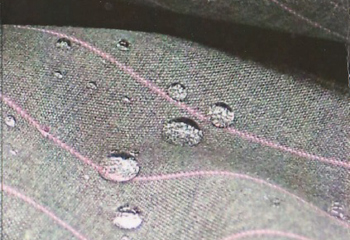 27 October 2019
Creating the perfect suit starts with a high-quality fabric. That's why we work closely with renowned  luxury cloth merchant, Holland & Sherry, to make sure we have the world's best possible cloths available for our clients. While we place great value on traditional methods – for example some of Holland & Sherry's pattern weaving hasn't changed in 200 years – we also believe in keeping one eye firmly on the very latest bespoke tailoring technologies.
Style History
King & Allen News