The King & Allen guide to… choosing the perfect Summer suit.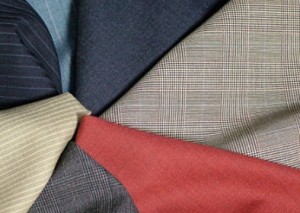 Just because the temperature is rising there is no need to lower your sartorial standards. Follow my 5 tips below and you can look and feel your best whether it's on the sweltering commute to work or a wedding on a hot summer's day.
Your perfect summer suit – tip 1: Pick the right cloth
We offer a variety of special 'cool wools'. These cloths have been specifically woven in a way that they breathe much better than normal worsteds, but still hang beautifully, despite being under 9oz in weight. Usually lightweight summer
suits will crease over the course of a hot day but these cloths will look as crisp at the end of a hard day at the office/wedding as they did when you first put them on.
Expect to pay: £499-£999 for the completed bespoke suit.
Your perfect summer suit – tip 2: pick the right lining
We offer linings that are made from 100% natural fibres (very rare in the suit world). Natural fibres breathe much better than man-made, keeping you cool.
Expect to pay: no extra charge.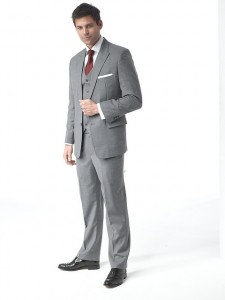 Your perfect summer suit – tip 3: opt for a waistcoat
Wearing a waistcoat as an adition to the regular 2 piece suit enables you to take the jacket off and still look smart. Because it's bespoke it is still fitted and because the lining on the back is natural it feels light and cool. It also looks extremely dapper!
Expect to pay: £100-£250 for the completed bespoke waistcoat.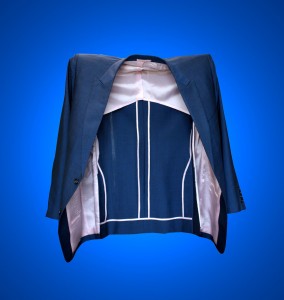 Your perfect summer suit – tip 4: choose our new 'Dragonfly' lining construction
So called because of its super-lightweight structure, and the wing-like shape it creates inside the jacket, the 'Dragonfly' lining is the ultimate summer suit option. The internal architecture of the jacket is especially designed to need as little lining as possible whilst maintaining its shape, and is an ingenious way of creating a garment that appears on the outside like a regular suit but is actually as light as a feather… and the most breathable suit you've ever worn.
Expect to pay: no extra charge.
Your perfect summer suit – tip 5: combine it with a Sea Island cotton shirt.
Traditionally the reserve of the very exclusive shirt tailors on Jermyn Street, we are proud to offer our customers the finest shirt cloth in the world – Sea Island Cotton. A
combination of the superb quality of the cotton itself (from the Caribbean) and the fine spinning of a super high twist yarn, no shirt cloth feels this luxurious and this cool.
King & Allen price: £130. (Jermyn Street price: £400+)
If you would like to find out more please click here to arrange a fitting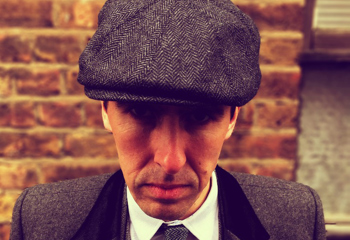 19 August 2019
The Peaky Blinders return to our screens on the 25th August 2019, guaranteeing two things: a whole lot of drama and a whole heap of sartorial style. But while each Peaky Blinder has their own individual suit style, they all share a love of one particular statement piece – the flat cap.
Style Tips & Advice
Celebrity Style
Style History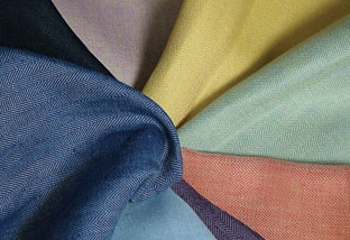 30 July 2019
You've heard all the advice about what to wear during a heatwave - linen suits, floaty cotton dresses, flip flops and sunhats so large they eclipse the sun...
Style Tips & Advice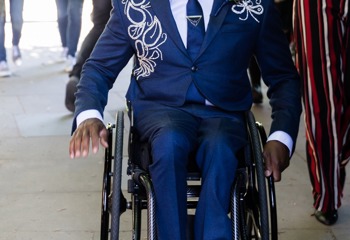 30 July 2019
No one throws a wedding like a celebrity; after all, they've got the means to really put on a show, not to mention access to all the best stylists and party planners. So, if you're tying the knot any time soon and are looking for that stand-out wedding outfit, why not take inspiration from some of the A-list?
Celebrity Style