Focus On: The Prince of Wales Check Suit
There is a not more quintessentially British suit than a Prince of Wales check suit. To wear a POW suit is therefore to wear an icon of British heritage – a timeless style that will be enjoyed and treasured for a lifetime.
Not only is a Prince of Wales suit steeped in British history but it occupies a very practical place in a gentleman's wardrobe, since it looks equally magnificent in the office as it does at an event. Moreover, the this suit has an air of great prestige, in part because of the history and in part because of its rarity. It's very hard to find a good quality POW off the peg and almost impossible to have any choice of pattern if you do.
At King & Allen we stock over 50 different styles and patterns, and we have seen a huge surge in popularity recently for not just the classic grey check but also for other colours (such as blue and brown) as people look for a suit style that goes beyond the plain solid colours but is not as business focussed as a pinstripe.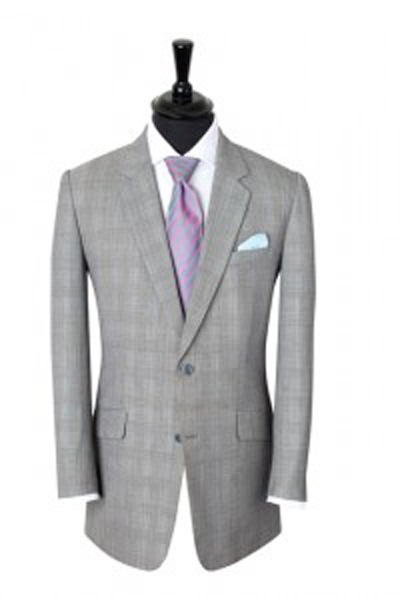 History
The Prince of Wales check is a variant of the Glen Urquhart check, having originated in the valley of Glenurquhart in Inverness-shire, Scotland, where the checked wool was first used in the 19th century by the New Zealand-born countess of Seafield to outfit her gamekeepers. T
he fabric first gained its moniker due to its popularity with Edward VII when he was Prince of Wales in the late 19th century. The Prince of Wales check style was made infamous, however, by his son Edward VIII (of Mrs Simpson fame) when he was Prince of Wales – in essence because he had such an extensive and infamous wardrobe.
Since then the POW check has continued to maintain its regal status and is still extremely popular with Prince Charles, who is of course the current Prince of Wales.
The Duke of Windsor – cutting a dash in POW check
How to wear a Prince of Wales check suit
We usually recommend that a POW suit be worn as a single breasted 2 button jacket, or double breasted 2 show 4 (as favoured by Prince Charles). These are both classic English cuts and will therefore compliment the style of cloth.
The jackets should be double vented at the rear, and could potentially sport a right hand ticket pocket as a nod to days of yore when the pocket was used during the daily commute. The trousers should have buckled or buttoned side adjusters, which again is the more classic Savile Row British style… and could even sport a turn-up, but only if you've got the height.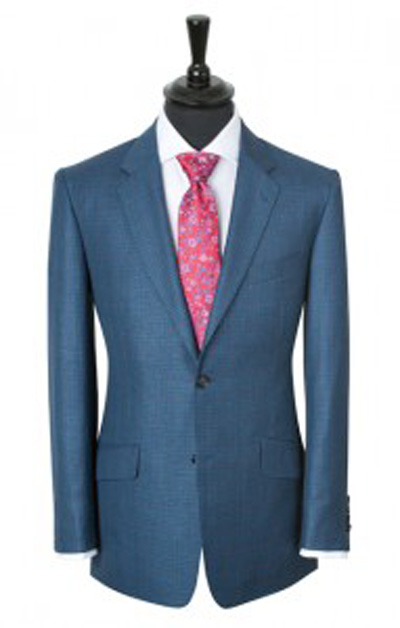 Accessorising a Prince of Wales check suit
We would recommend a plain shirt since the suit has such a distinctive pattern, ideally in white or a hue that compliments any colour running through the check.
A brown brogue is the ideal shoe to accompany most Prince of Wales check suit styles. Finally, a plain silk pocket square is the ideal finishing touch – truly regal!
To discuss your individual needs please book an appointment or call us on 0800 027 4430.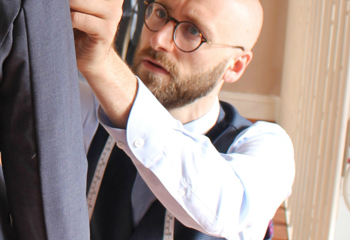 29 May 2019
There's no such thing as a traditional wedding anymore. For most of us, the days when the bride's parents were expected to foot the entire bill – meaning the bride and her mother planned the whole affair – are long gone.
Style Tips & Advice
Weddings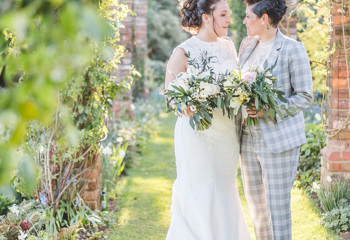 28 May 2019
Back in April, we invited King & Allen customers to enter our annual Photo Competition. Entrants posted a photo of themselves on social media, wearing a King & Allen suit, using the hashtag #shootthesuit and tagging us.
King & Allen News