Your Fitting Appointments
At King & Allen, we offer two different ranges: fully-bespoke and made-to-measure. Depending on which range you choose, the number of fittings you come in for will vary. For our fully-bespoke range, you'll come in for a baste fitting, followed by a first proper fitting. For our made-to-measure range, you'll come in for a fitting once the suit is completed. For both ranges, if you're happy with the suit at your first proper fitting, you can take it home. If further adjustments are needed, our in-house tailor can do these and you'll come in for further fittings. We have a fit guarantee, meaning that we'll make sure your suit is fitting exactly how you want it. 
For more information on the baste fitting, please see this blog piece.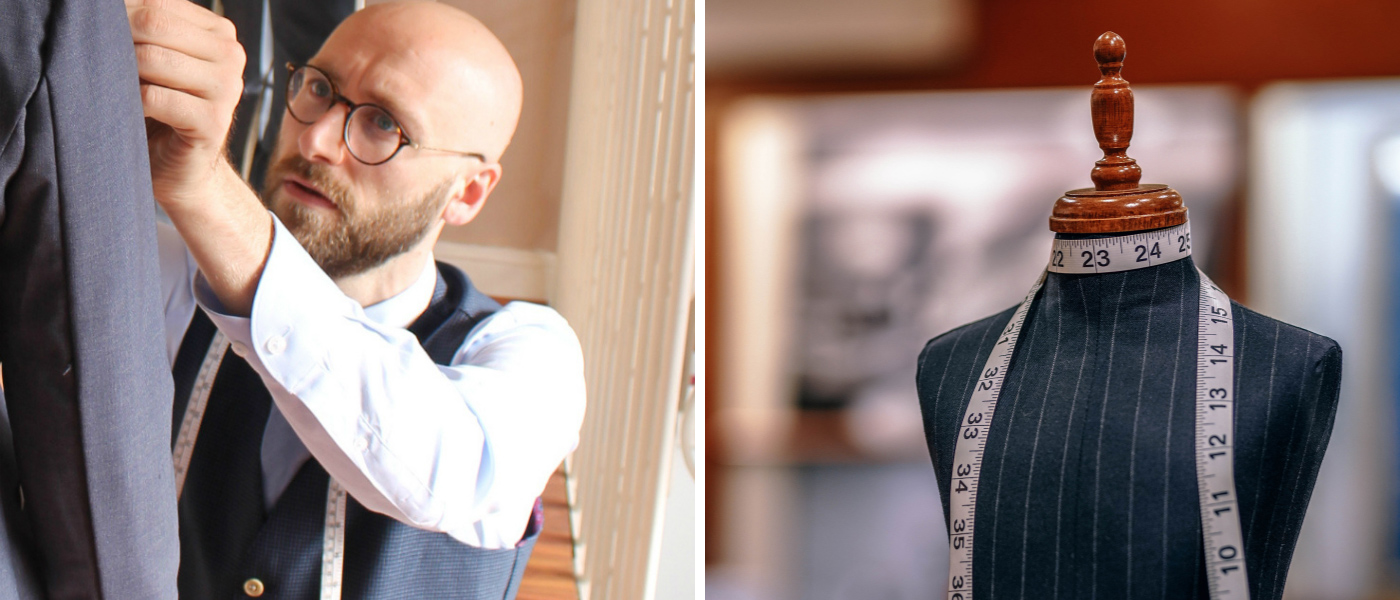 Do I need to bring anything?
We'd suggest wearing a similar shirt or top and, if applicable, a similar bra to the one you'll wear with the completed suit. We'd also suggest wearing similar shoes. This allows us to assess how the jacket is fitting and how much shirt cuff is showing from under the jacket sleeve. It also allows us to see if the length of the trousers is right. The optimal length will allow for a single 'break' in the trousers (the fold or crease at the front of the trouser leg, above the shoe).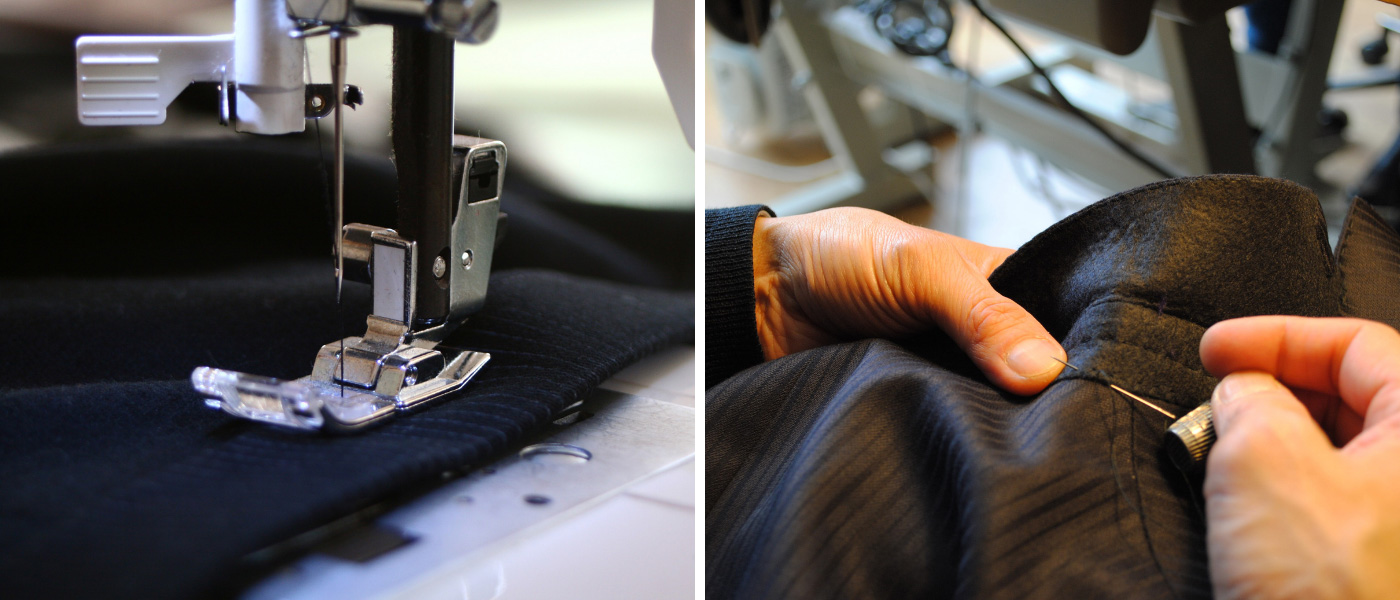 What happens at the first fitting?
We'll have your finished suit ready for you to try on. We'll ask you to stand with your hands at your sides, so that we can see how the suit fits. We'll ask you how the suit feels and if you have any concerns over the fit. We'll make sure to inspect the suit thoroughly, to make sure that it is draping in the right way. If we decide that some alterations may be necessary, we will pin the cloth in certain places or make marks with chalk. We will also take some photos of you in the suit, so that we have a record of how the suit looked after pinning. If alterations are necessary, we'll book you in for a follow-up fitting. If you decide to take your suit home, we'll provide you with a King & Allen suit bag for your garment and some aftercare advice. 
If you have any questions about the fittings process, or if you'd like to have a chat with one of our consultants, please contact us today.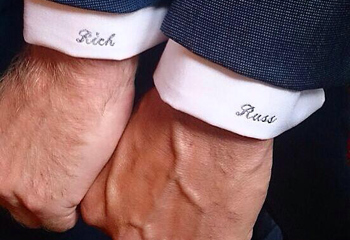 26 May 2022
Planning for your wedding can be a stressful time for some and the day itself often passes in a blur of joy and excitement. That's why it's important to 'stop and smell the roses' during your wedding journey and remember all of the reasons you've chosen to marry the love of your life. After the event itself, there are a plethora of ways you can look back fondly on the day, from the photos, to the video, to the signatures in the guest book. But did you know that your wedding suit can also serve as a reminder of the best day of your life? Read on to find out how...
Weddings
26 May 2022
2022 is a very special year for Pride, as it marks 50 years since the first ever march in 1972. While there were only 700 bravely marching then, this year it is expected there will be over 2 million attendees! Of course, many historical milestones have been achieved since 1972.
Style Tips & Advice
Style History
26 May 2022
Queen Elizabeth II recently celebrated 70 years on the throne and it is her official birthday on the second Saturday in June. The Queen has created quite the signature fashion lookbook that deserves its own jubilee. Her style has, quite literally, stood the test of time. Through nine decades, with her vibrant pant-suits and matching hats, stunning heirloom brooches - not to mention the symbolism behind every ensemble - it's no wonder the Queen is our style icon.
Style History