Dress Code Decoder
Casual, formal, semi-formal, business-casual...The list is seemingly endless, with ongoing speculation as to what each stage of formality entails. Here at King & Allen, we thought we'd simplify it and show you what is meant at each point on the formality scale...
Casual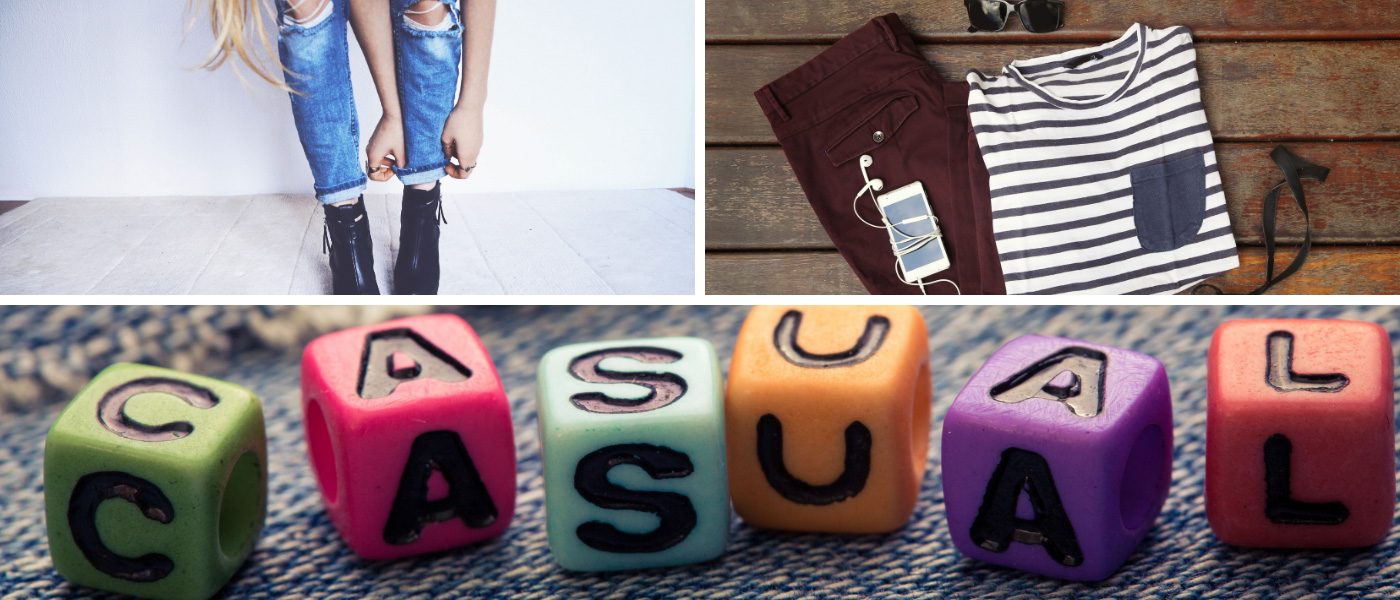 Casual wear evokes images of comfortable, easy fashion. This look is all about feeling relaxed in staple items such as jeans, khakis, trainers, t-shirts and soft jumpers. For an extra touch, why not invest in a tweed sports jacket, to wear with jeans and add a little bit of flair to your weekend look.
Smart Casual / Business Casual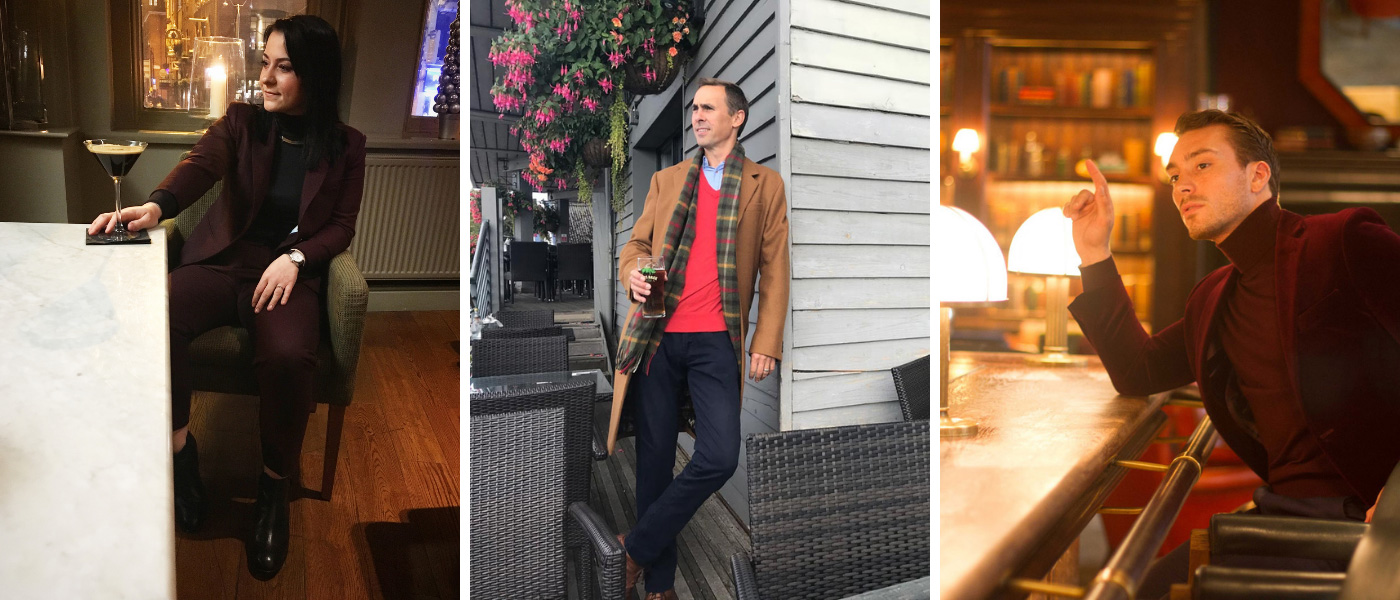 This seems to be the dress code in most offices these days and the ambiguity of the phrase can cause some uncertainty as to what to wear. Usually, this refers to smart trousers or a smart skirt and a jacket or shirt, not necessarily a full suit. Most business casual dress codes would discourage jeans but sometimes dark jeans are acceptable, as long as they look fairly smart. Usually all paired with a pair of smart shoes, probably not trainers.
Business Formal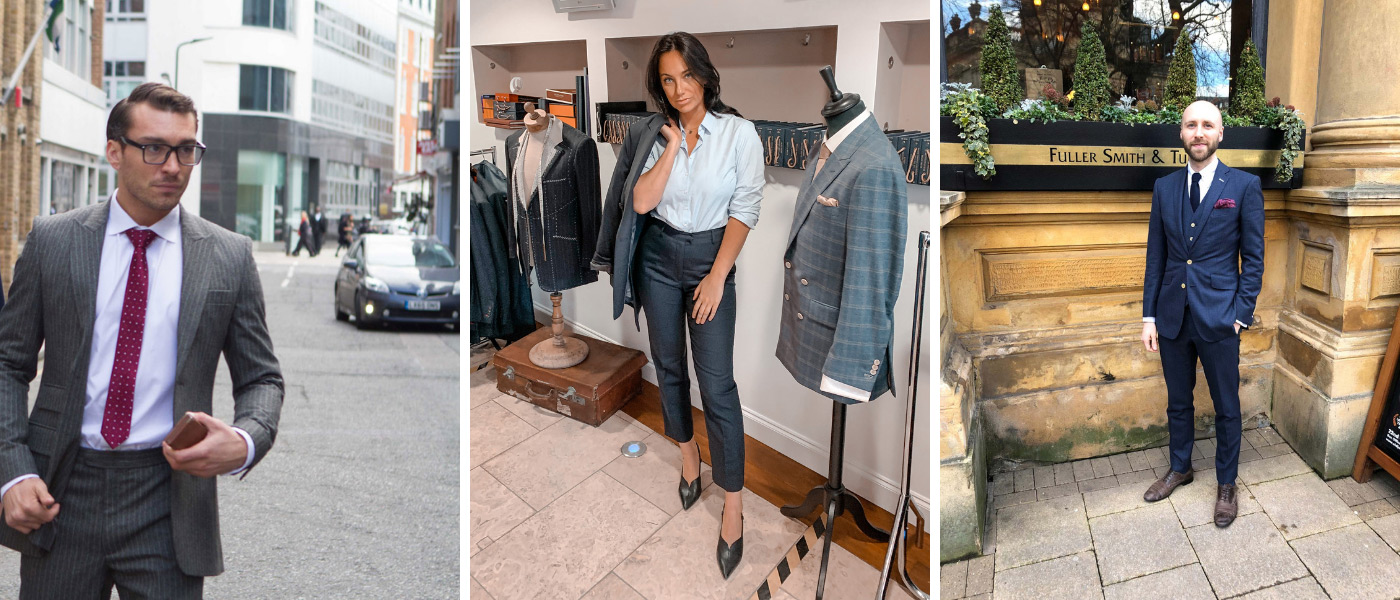 Business formal is usually our favourite - the suit. If your work dress code is business formal it's worth investing in around 5 or 6 suits (maybe even more!) to have on rotation. For those just starting out with a suit wardrobe, we'd recommend getting black, grey and navy blue suits, as these will always look fresh and stylish and can be used with a range of shirts and blouses to liven up the suit. A subtle pinstripe always looks classic, while a subtle check can add some depth to the overall look. For a splash of colour, you can always add a more daring lining or even a pocket square.
Event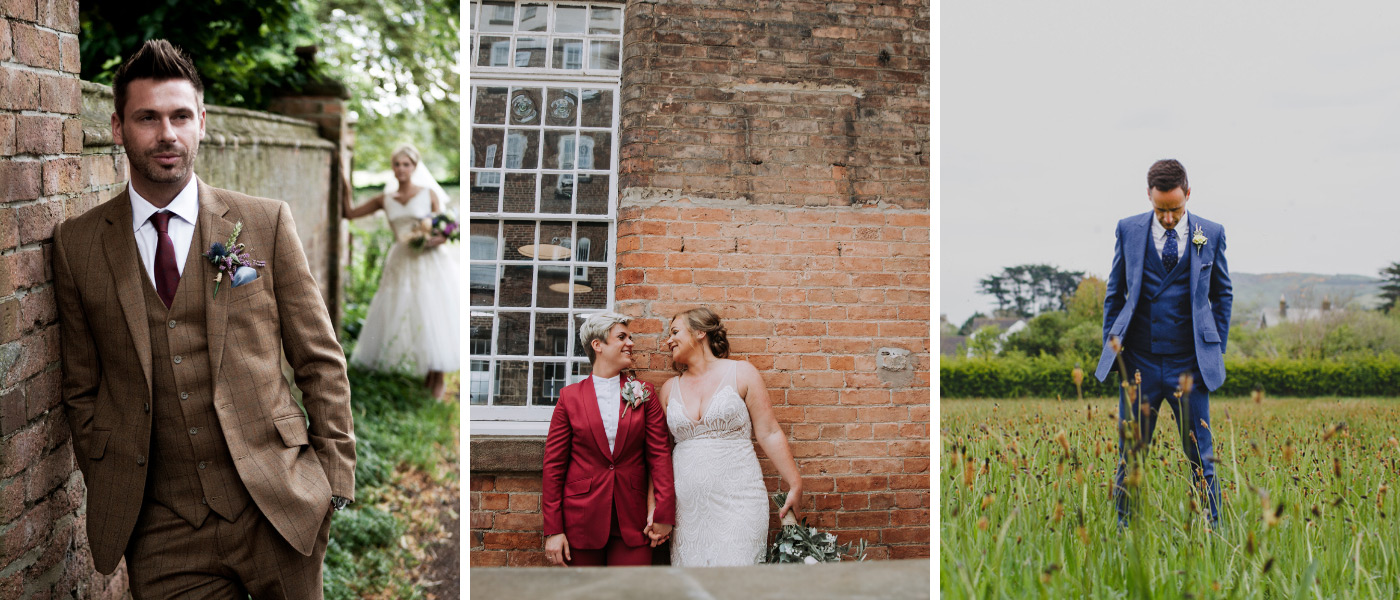 Weddings, business events, parties. A suit for an event is usually a bit more daring than the usual business attire, with a three-piece suit being a great choice. There's more scope to be more adventurous with the pattern and colour, as well as some of the other details like the lining and the buttons. A waistcoat can be a fantastic addition, making the whole look come together. The waistcoat can either be the same fabric as the suit for a more seamless aesthetic or in a contrasting fabric to add something a bit different. You can also remove your jacket and still look smart!
Formal
Formal suits are usually tuxedos (also known as black tie or dinner suits), morning suits and white tie. Depending on the event, will depend on the type of formal suit you'll want. Tuxedos or black tie, replaced white tie for dinner dress in the 1920s but can be a dashing look for a wedding, as well as a great choice for any formal event. Morning suits, or tail coats, usually worn for daytime weddings, are a traditional look as well as being used for events such as Ascot. While these have dimmed in popularity in recent years, we still think a morning suit can look smart, classy and oh-so-dapper. White tie, which was staple evening wear before the tuxedo took its place, is a white bow tie with a white waistcoat and an evening tailcoat.
If you'd like to chat to us about the suits and jackets we have available for every dress code, please contact us today.
18 August 2021
Linen has been used for many thousands of years. Indeed, flax fibres were found in a prehistoric cave in Georgia, dating from around 36,000 years ago! Nowadays, linen is a lightweight, breathable fabric that is particularly popular during the summer months or in hotter climates. It's also a vegan fabric, which is perfect for those looking for a suit free from animal products.
Style Tips & Advice
Weddings
16 August 2021
It's often the smallest details that can really make something ordinary really stand out. The understated elements of a suit can often make a big difference in not only how we're perceived by others, but how we feel about ourselves. At King & Allen, a well-put-together suit and detailed design elements always leave us feeling more confident and with a spring in our step.
Style Tips & Advice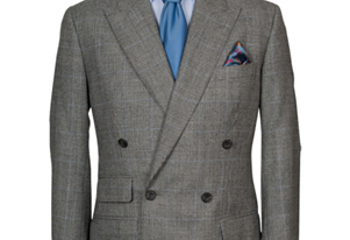 16 August 2021
One of the first style questions we ask our customers when they come in for their bespoke suit is 'double-breasted or single breasted?' While the single-breasted suit is often more popular, for both business and weddings, we are huge fans of the double-breasted suit. Read on to see why we rate this style and how you can make it work for you.
Style Tips & Advice