Autumn/ Winter Trends 2021
Now the seasons have turned and autumn is in full swing, it's time to delve a little deeper into the upcoming trends of the next few months. Our linens and cottons are safely packed away and it's now the perfect opportunity to look at what additions we can add to the wardrobe to get us through the cold winter months.
Sandy Tones - Golden Brown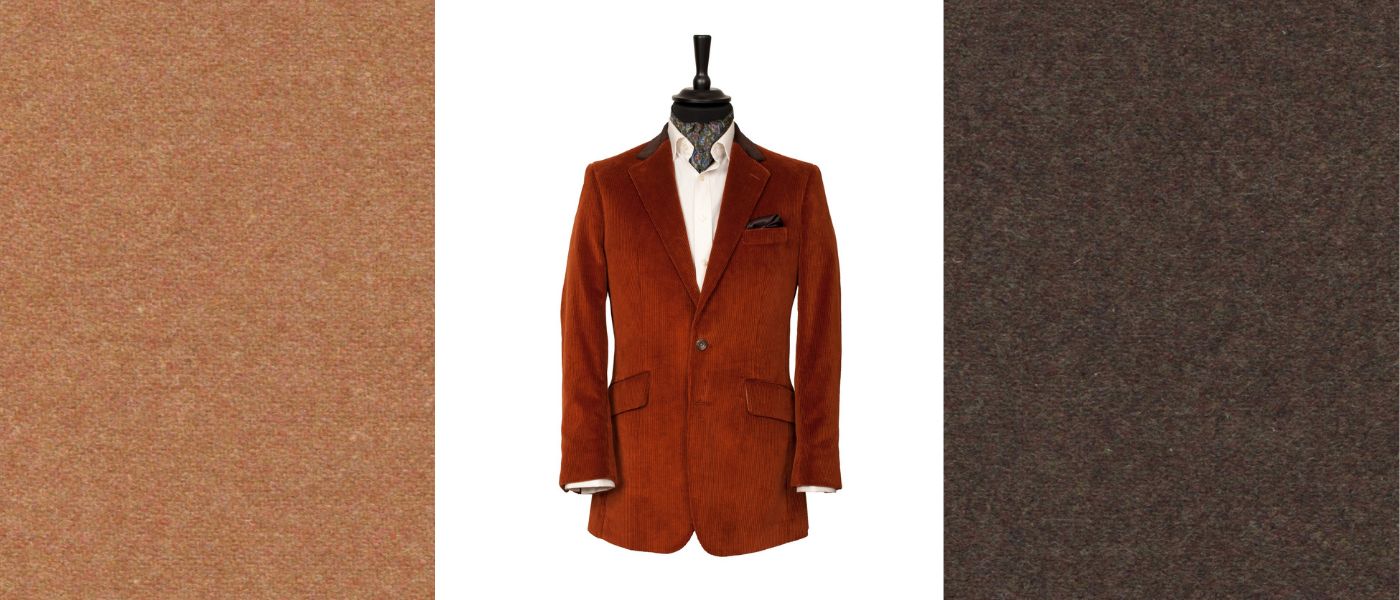 Caramel tones are huge this season, from light camel colours through to beautifully deep rusts and golds. Combine this with interesting textures like velvet and corduroy to really get the depth. You can utilise this palette in any area of your wardrobe from sandy chinos through to a golden-brown textured blazer.
Tweeds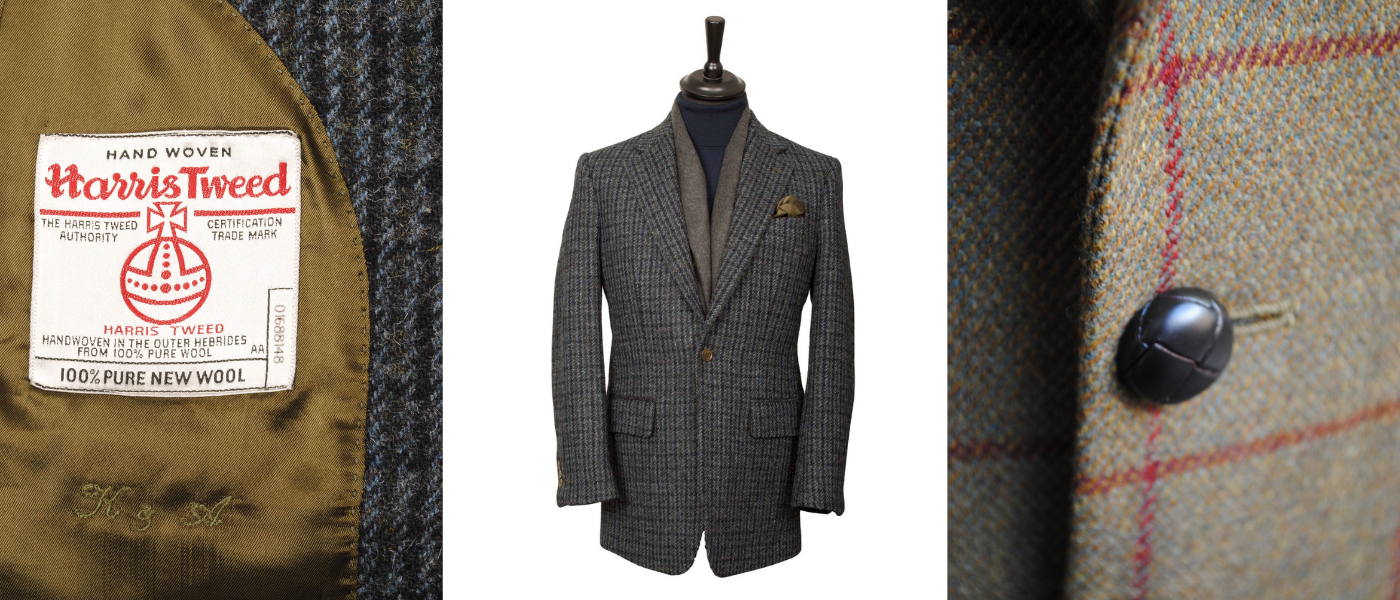 Tweeds are always a strong contender for this time of year. Playing around with more adventurous colours would be a great way to add some creativity to your wardrobe. Whether you feel more drawn toward the classic browns and greens for your sports jacket or going a little bolder and incorporating a full three-piece in reds and golds. Team with a polo neck underneath to really be on-trend this season.
Reds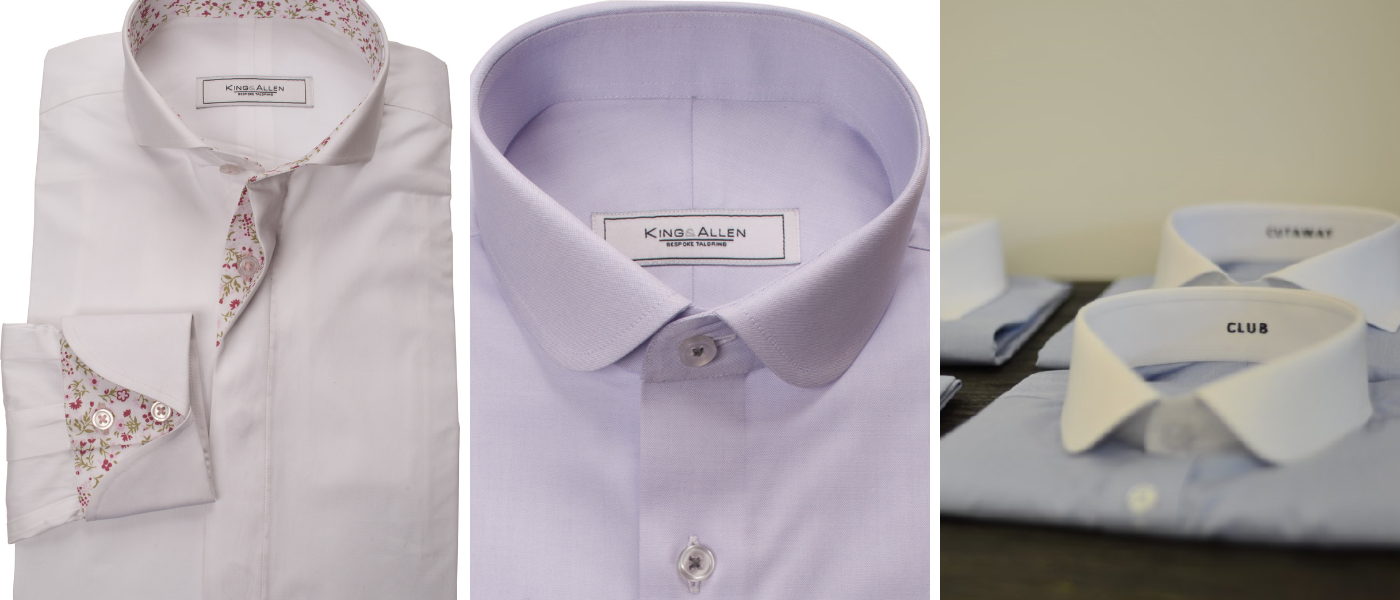 Red is making a huge comeback this season, from rich burgundies through to pops of bold scarlets and vermilion. If you want to play it safe and not be too daring with the colour you can add in a crimson tie or deep red shirt to your more neutral combination for the subtle nod to boldness. Or you could be a little more daring and play around with a bright red blazer or burgundy three-piece.
The Looser Trouser Silhouette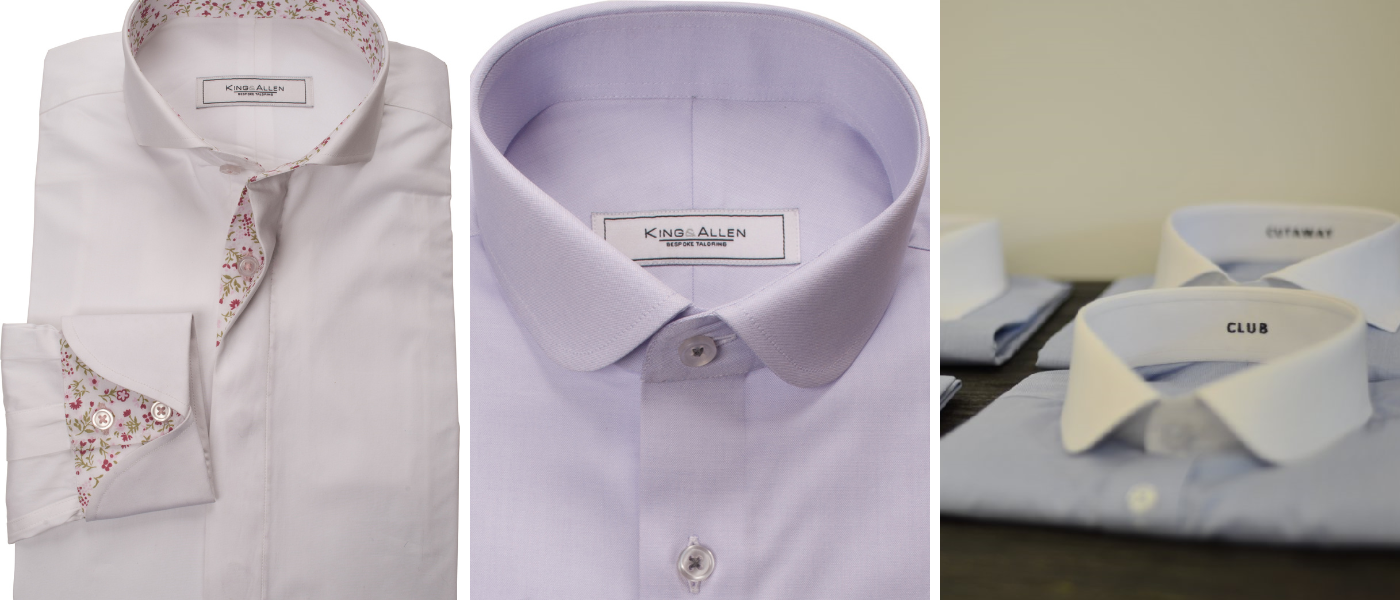 Say goodbye to the skinny silhouette as times are now changing. We are moving forward to a looser fit which resonates with comfort and freedom. We are nudging more towards a wider hem and relaxed fit when it comes to tailoring in Autumn/ Winter 2021.
Oversized Overcoats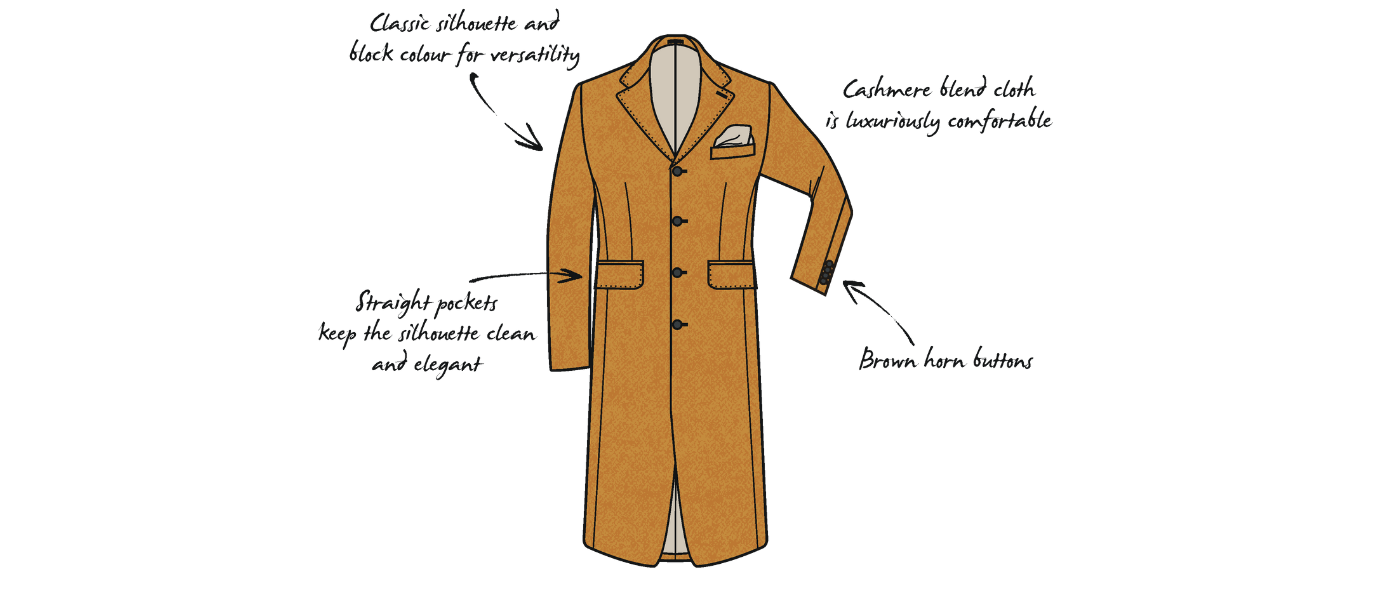 This relaxed silhouette lends itself to all areas of your wardrobe, overcoats included. We have seen looser fits which have been belted to create a subtle shape and also a nod to the 50s Cary Grant with the unstructured throw on. Team this with this season's colour trends of rich reds and cool camels to add a little extra edge to your wardrobe.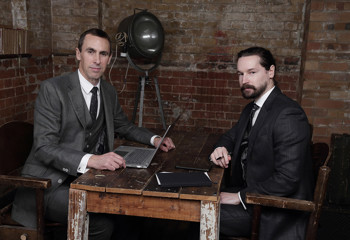 13 January 2022
There is no doubt about it. Veganism is thriving. Statistics from The Vegan Society show that the number of people choosing a plant-based diet quadrupled between 2014-2019. One of the ways in which people have discovered veganism is through Veganuary. Read on to find out more and take a look at our great offer on vegan suits this January!
Style Tips & Advice
Vegan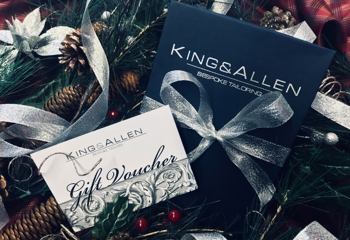 22 November 2021
With Christmas fast approaching, take a look at our gift recommendations for the suit-lover in your life. From vouchers, to pocket squares, to cufflinks, you need look no further for the perfect Christmas present!
Style Tips & Advice
King & Allen News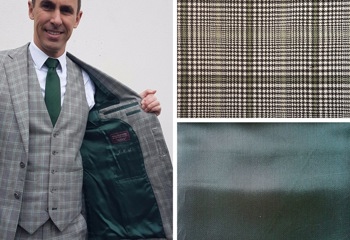 11 October 2021
The lining of the suit is often overlooked but, at King & Allen, this is often one of the most fun moments for our customers. 'The lining choice is a chance for you to show some flair,' says Jake Allen, 'even if your suit is quite plain, the lining can really liven it up and show off your individuality.' We've outlined some cloth and lining pairings below, to give you some inspiration for your next suit!
Style Tips & Advice