How to Care for your Business Suit When Travelling
Having a bespoke suit made is as much a personal investment as it is a financial one and nowhere is this more true than when it comes to business attire.
First impressions count in the professional world and even the most expertly-crafted suit can look a little tired and wrinkled if not cared for correctly, especially if your job involves a lot of travel. With limitations on carry-on luggage and many hours spent sitting on a plane or train, you risk turning up at your meeting looking more like a scruffy intern than sophisticated executive. The good news is that by adopting a few simple tips you can make sure you're always looking sharp, wherever your work takes you.
Here's our guide to keeping your suit smart while you travel.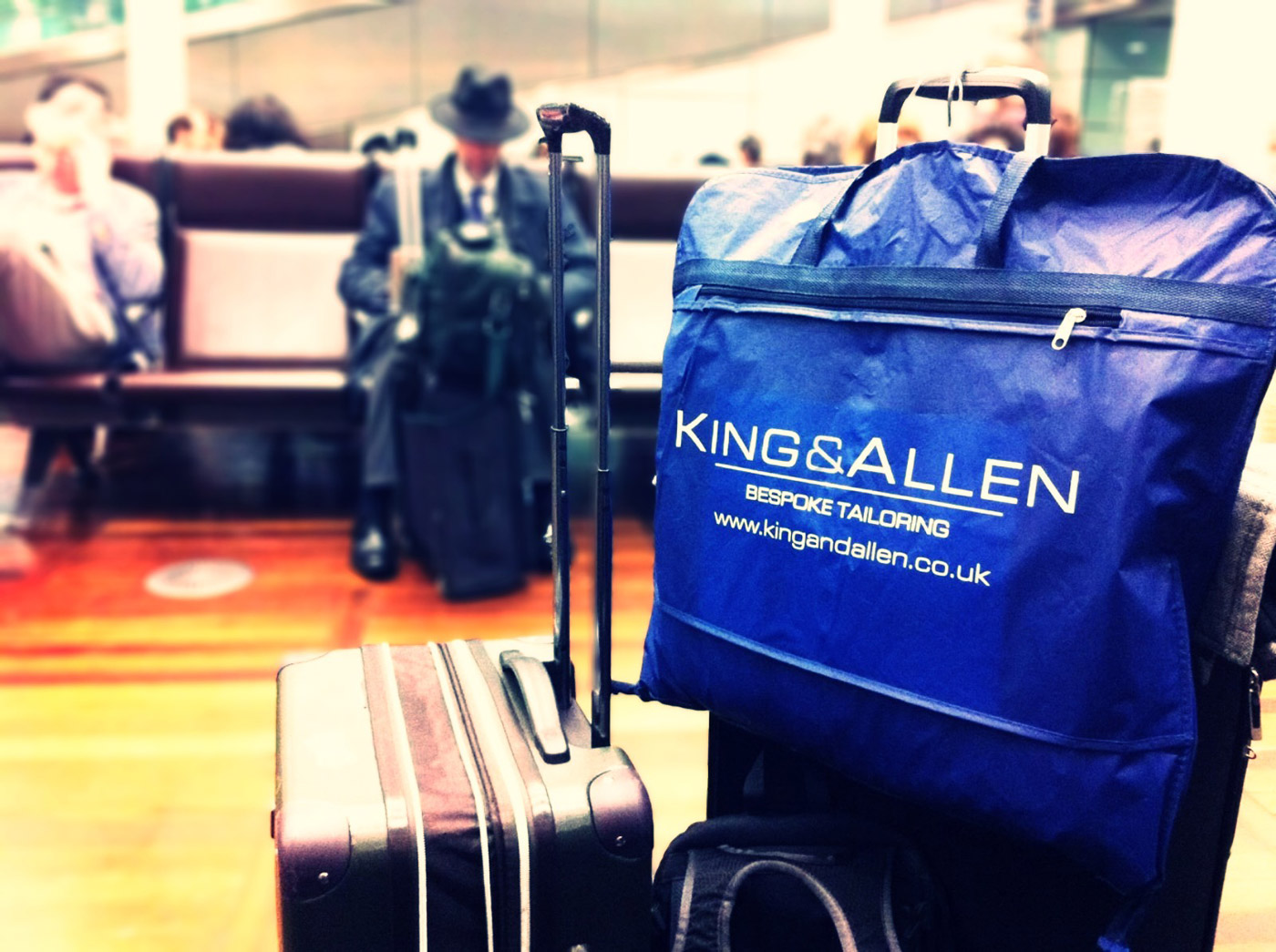 Packing
The first thing to consider when choosing a suit for a business trip is fabric. Some cloths are more prone to wrinkling than others. For example, wool relaxes naturally and wrinkles fall out more easily after hanging the suit in a wardrobe overnight. On the other hand, linen will crease the minute it's put in a suitcase. Solid, dark fabrics will also appear less wrinkled than lighter ones, so if you're travelling somewhere hot, don't automatically reach for that beige linen suit.
When packing, try to keep folds to a minimum. This might seem difficult for a jacket, but, as Jake explains in the following step-by-step video, there's a very simple trick to packing this awkwardly-shaped item.  
For those who favour a three-piece suit, he also has a top tip for folding waistcoats...
As for your trousers, fold them in half lengthwise and then in half again. This will preserve the pressed look and the clean crease along the length. Since trousers are less sturdy than your jacket, they are more susceptible to wrinkling, so be sure to hang them up as soon as you arrive at your destination.
And, don't forget to empty your suit jacket and trouser pockets before packing. Not only will items cause the suit to crease, but a rogue leaky pen or a set of keys could damage the fabric and create unwanted panic at the other end.
Wearing your suit to travel
There is a case for travelling in your business suit  ̶ after all, formalwear and dress shoes are far more bulky to pack than casual attire. And if it's a short hop to Paris or Brussels via Eurostar, for example, then chances are you won't want to carry much luggage anyway. Just be sure to remove your jacket before taking your seat and carefully fold and stow it for the duration of your journey. If you're heading straight to your meeting from the train station, you won't have time to address those pesky wrinkles otherwise.
For business travellers at the other end of the spectrum taking a long-haul flight, we always recommend packing your suit. If it's important to still look professional while you travel, opt for smart chinos and a wool blazer for comfort and minimal creasing.
On arrival at your destination
Once you reach your hotel, hang up your suit straight away to let it breathe and allow travel wrinkles to soften. Make sure you use a solid hanger, preferably wood, as opposed to flimsy wire or plastic hangers, since these can pull your jacket out of shape and crease trousers when suspended from them.
If you're a frequent traveller, it's worth investing in a small, portable steamer, such as this HomeKrazy travel steamer. Steam works particularly well on shirts and trousers, blasting out those wrinkles and any lingering odours from your journey. But, be sparing on jackets as steaming near the shoulders can blow out the seams and affect the way it hangs.
If you don't have your own steamer and your hotel doesn't provide a steaming or laundry service, why not try the old-fashioned method? Simply hang your suit in the bathroom while you shower with the extractor fan turned off. Within 15 minutes, you should see fewer wrinkles.
As a finishing touch, be sure to pack a lint brush. Garments tend to gather lint when they are packed and giving your bespoke suit the once-over will bring it back to life in no time.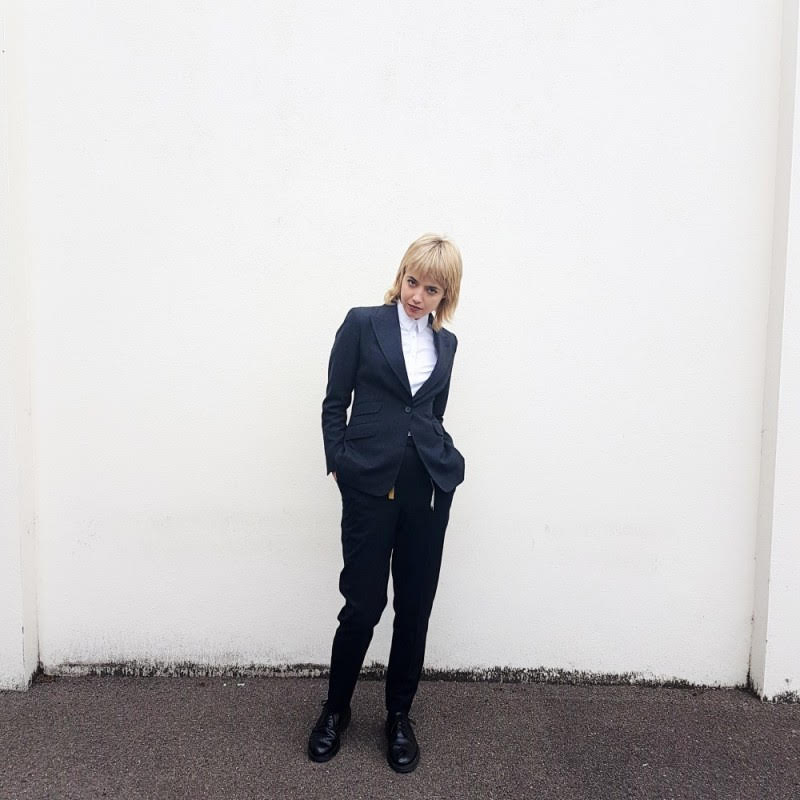 Caring for accessories
Shirts: instead of folding shirts horizontally (across the body), fold vertically, in a long narrow column and then roll them up loosely. This prevents creasing in the middle and allows you to fit more into your suitcase. Another way to ensure you arrive at your meeting in a super-crisp shirt is to use a fabric spray, such as Downy Wrinkle Releaser, which comes in a handy carry-on size. Simply spray on, press and you're good to go.
Ties: the best way to prevent wrinkles is to avoid tying the knot too tight and always untying it after use. To pack, either roll up loosely or simply line up the two tips and fold in half.
Shoes: to hold their shape, insert a wooden shoe tree or stuff with socks, then place in a shoe bag before packing. This will also protect your clothes from any dirt and provides a useful cloth for that last-minute shine.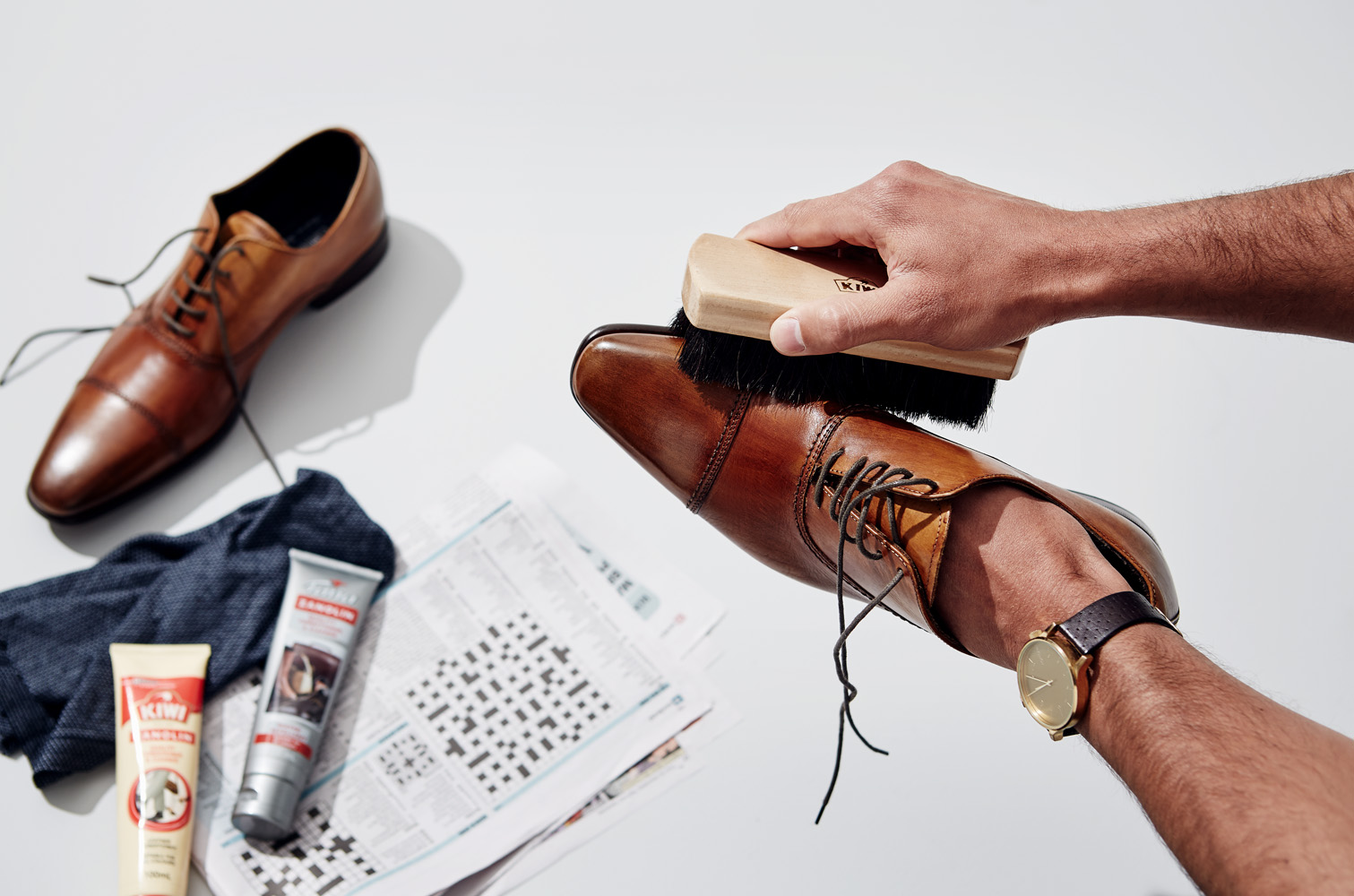 When to dry-clean
You're back from your business trip and the first thing you do is send your suit to the dry-cleaners. Right? Not necessarily. The truth is many people dry-clean their suits too frequently, when, in fact, they should do it as little as possible. Why? Well, dry-cleaning uses a liquid solvent called Perchloroethylene (or Perc), which strips wool fibres of their natural oils, causing them to become brittle and making your suit look worn well before its time. To ensure it stays sharp, we recommend dry-cleaning no more than once every three months. In between, simply spot clean with a damp cloth and only resort to dry-cleaning when this method no longer removes stains and lingering odours.  
When you do send your suit to the cleaners, it's worth asking for it to be 'pressed only' as a steam and press cleaning fluffs and restores the fabric rather than matting down the nap of the wool, which can make it look shiny.
Follow these simple tips and your business suit won't just give you the edge, it could end up clinching the deal. If you're interested in having a bespoke suit made, please contact us to make an appointment.
Arrange a Fitting
22 October 2020
At King & Allen, we are always looking for new ways to break new ground, grow and bring the best possible service to our clients. A big part of that is making sure that we keep up-to-date on the very latest styles, trends and fabrics, as well as innovating ways to improve our service and our standards. That's why we're so excited to announce our new fabric range, made from recycled bottles!
Style Tips & Advice
King & Allen News
Vegan
22 October 2020
As you may know, King & Allen are strongly committed to innovation and producing suits that are not only beautifully-crafted but that also reflect our clients and their needs in a diverse, ever-changing world. We take our corporate social responsibility seriously and we are always looking for ways to contribute to a better, more sustainable world.
King & Allen News
Vegan
01 October 2020
As you may know, King & Allen have been making suits for singer-songwriter Lucy Spraggan for a few years now and we just love her sartorial flair! When she recently lost weight, her suits needed an update and she brought them along to Karl at our Wilmslow branch for some alterations.
Style Tips & Advice
Celebrity Style