Top Swatches for Your Autumn / Winter Suit
As the barometer drops, days shorten, and balmy barbeques become a distant memory… you'd be forgiven for packing up your summer apparel and sticking to that much-loved sweater. But, we're here to tell you all is not lost!
Winter is a great season for the suit fanatic. Don't believe us? Check out our 5 reasons why winter favours the suit wearer article. So, what if it's time to retire your linen and seersucker suits? Summer will be back. In the meantime, we've got a whole wardrobe of warm tweeds, corduroy, flannels and heavier wool worsteds to tempt you with.
What to consider when buying a bespoke autumn/winter suit
If you're thinking of having a bespoke suit made, then it's worth revisiting
the 3 Cs:
Construction: Winter is a great opportunity to try out a three-piece suit, with a waistcoat adding that all-important extra layer.
At King & Allen, you can choose a custom colour for your Melton – the small strip of cloth on the back of your jacket collar which you can show off when you turn up your collar to protect yourself from the wind – and you can even customise this with embroidery.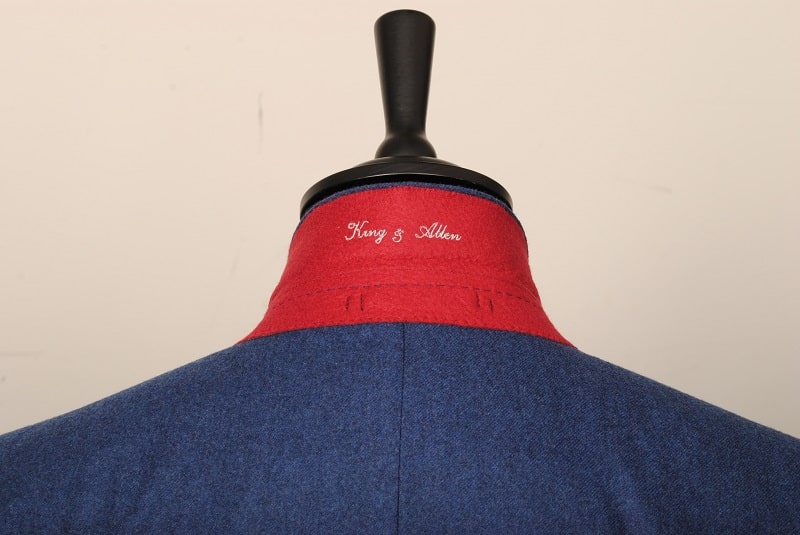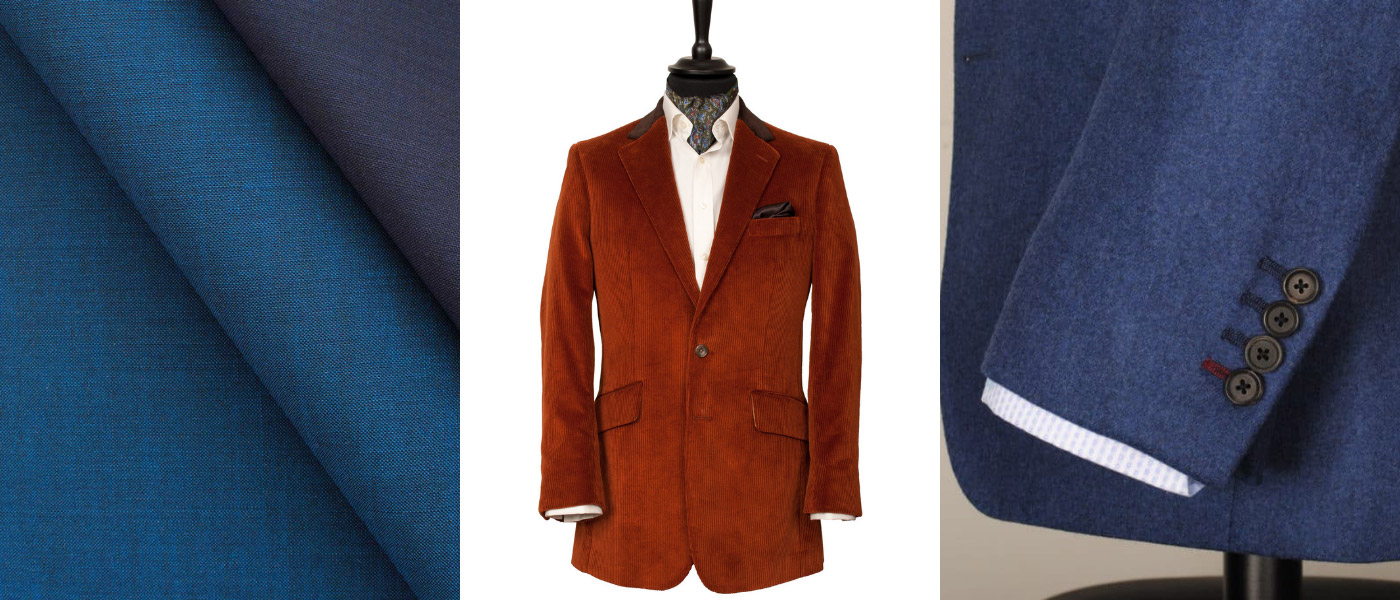 Cloth: anything between 12-14oz will keep you toasty in the midst of winter. Herringbone, tweed, glen plaid and houndstooth are classic choices. Heavier cloths tend to hang better on your body and are generally more robust and durable, therefore less likely to crease. Weight is dependent on both the thickness of the yarn and the construction of the cloth, for instance how closely woven it is, or the pattern, so make sure you consider both before choosing your fabric.
Colour: orange-brown leaves, conkers and russet tones are probably some of the most defining features of Autumn and are all perfect for overcoats, outerwear and accessories. If you're not a fan of brown suits and are stuck for some suiting cloth inspiration, think about a Scottish landscape. Heather purples, moss greens and slate greys are a great starting point – all muted colours that work hard to transition your wardrobe as we hit those frosty months.
We asked King & Allen co-founder, Jake Allen, to talk us through his favourite Holland & Sherry cloths for Autumn/ Winter and show us what's on trend this season for winter suiting.
CITY OF LONDON – from £999 for a two-piece suit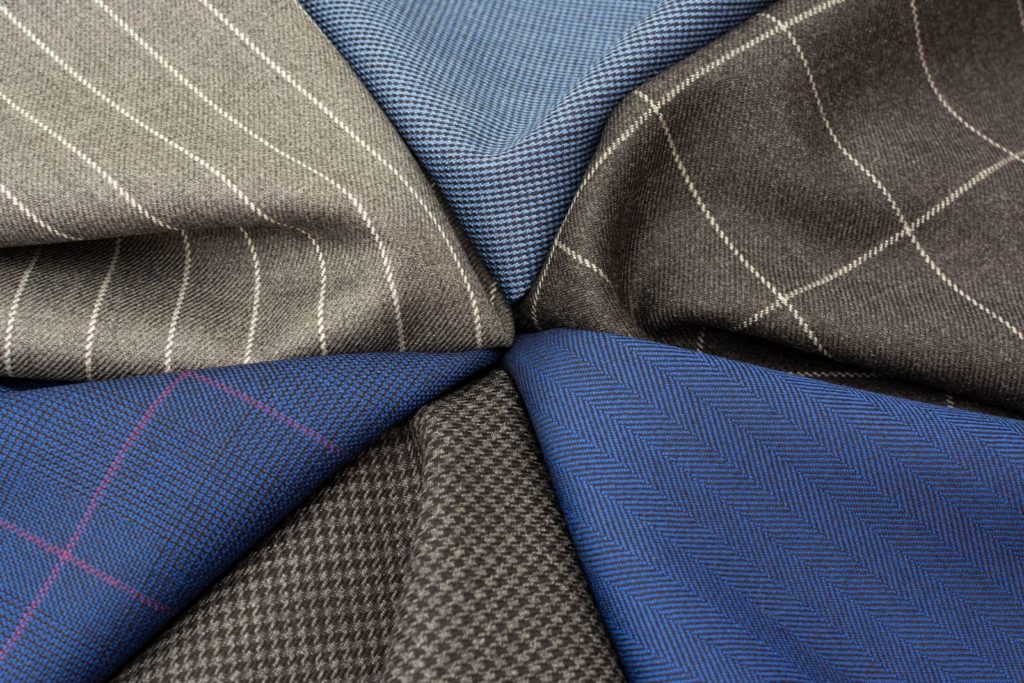 The spec: wool worsteds specifically designed for a business setting and inspired by British styling. Combines herringbone, twill, birds-eye weaves with pin stripes, glen plaid, houndstooth and chalk stripe.
Weight: 13.5oz
Why we love it: Charcoal grey will always be an appealing, failsafe, option for work, but patterns and brighter shades of browns and blue hues can really stand out on grey, wintry days. This is an archetypal workwear collection fit for CEOs that's still in reach for the salary of the new graduate recruit.
Perfect for: Unsurprisingly, work. The plethora of blues, greys and charcoals in various glen checks, houndstooth and herringbones means you can cut a fine silhouette at more formal events like a winter wedding, just add a matching pocket square.
SHERRY TWEED – from £899 for a two-piece suit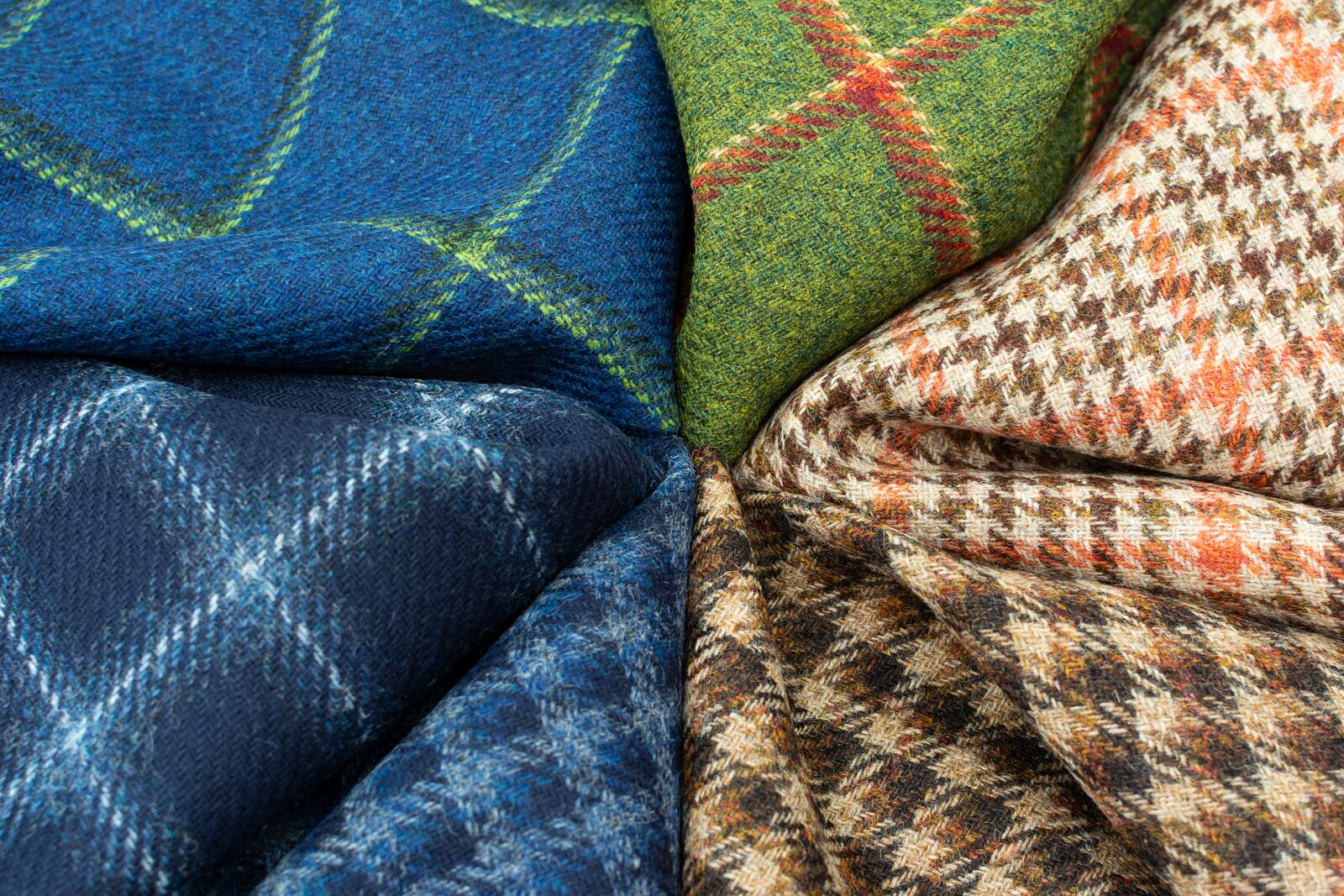 The spec: a specially selected variety of Harris and Donegal tweeds in a broad colour and pattern palette.
Weight: 13.5oz
Why we love it: tweed, by its very nature, has an authentic, traditional country-style look to it, but this collection from Holland & Sherry is anything but stuffy. If you opt for a cloth with a little bit of colour woven into it – with light blue, green or purple flecks, for example – it can be matched with a variety of different pieces in your wardrobe.
Made from wool, tweed is always going to be an excellent option for winter, thanks to its rugged nature and supreme durability. Plus, it's more visually interesting that plain worsted wool. Harris tweed – a government protected luxury cloth, handwoven in the Outer Hebrides from pure virgin wool – really is the crème de la crème of fine suiting fabrics. Donegal tweed is similar, but made in County Donegal, Ireland, and is distinctive for the small flecks of coloured yarn peppered throughout at irregular intervals.
Perfect for: channelling traditional country-style chic in an urban setting. The best thing about tweed is its versatility. It looks just as good when worn for an evening theatre trip or date night as it does for a fresh, autumnal pub-lunch walk.
CLASSIC WOOLEN FLANNEL – from £899 for a two-piece suit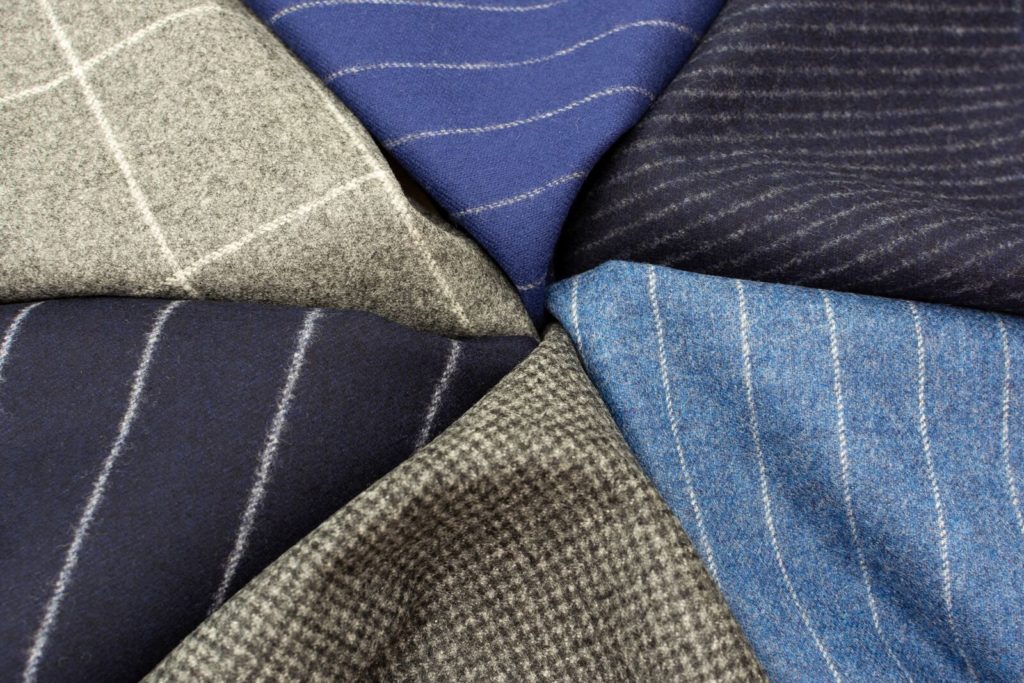 The spec: A mix of contemporary coloured solids and classic patterns, with a variety of cloth weights and types including lambswool, cashmere blends, Super 100s.
Weight: 11oz-18oz
Why we love it: often overlooked as a suiting fabric, flannel is soft, thick and sits heavily on the body, making it an ideal fabric for winter. This new collection from Holland & Sherry is packed with classic chalk stripes and windowpane checks, with a third of the collection devoted to varying shades of blue and navy – ever-popular hues for office wear. Flannel is a low maintenance cloth and is almost impossible to crease, making it perfect to pack for smart weekends away.
Perfect for: transitioning from work to weekend day-wear. If you're the sort of person that likes to err on the side of smart-casual for weekend outings – pair your flannel trousers with a t-shirt, Harrington jacket and brogues.
Best of the bunch: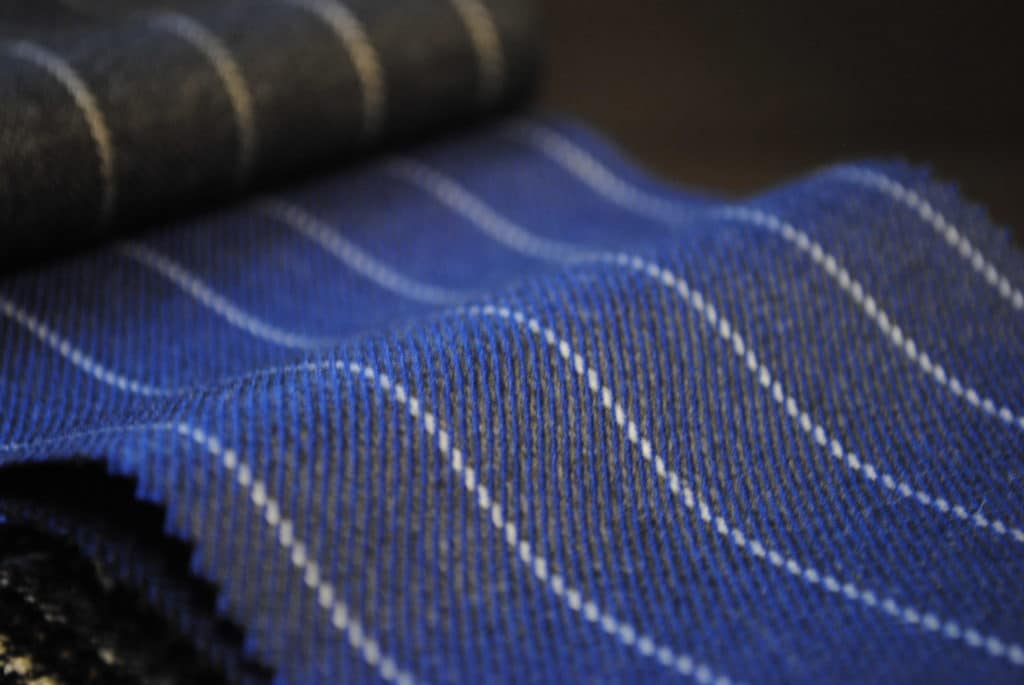 This fabulous navy / white rope stripe is a subtle alternative to the classic pinstripe.
Best of the bunch: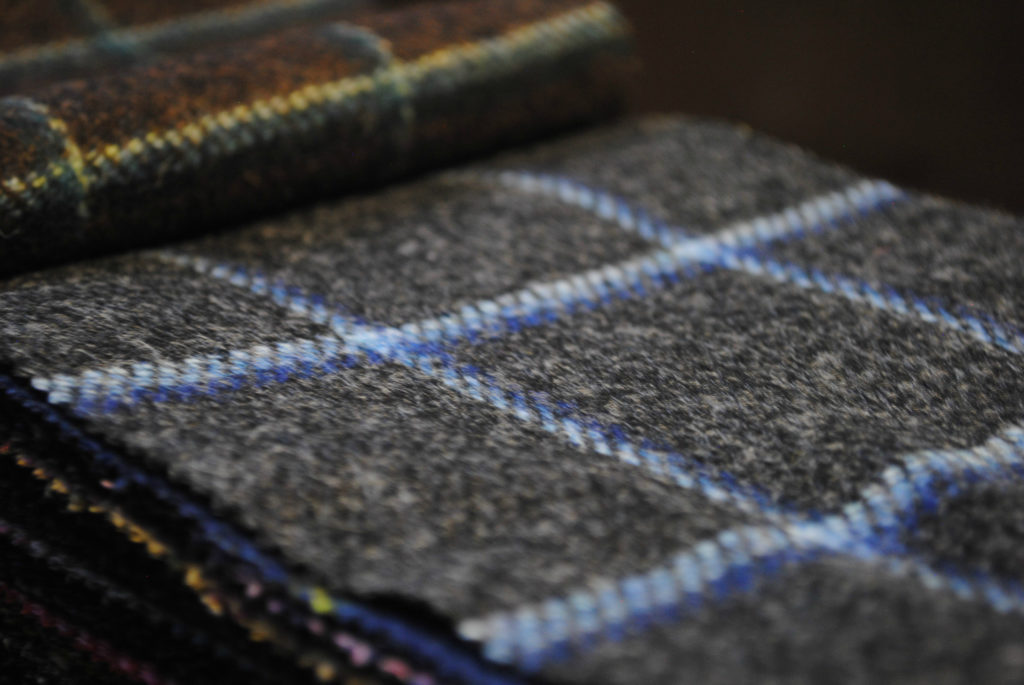 We love this grey tweed with a multi-level blue windowpane check is bang on-trend while still looking classy.
Best of the bunch: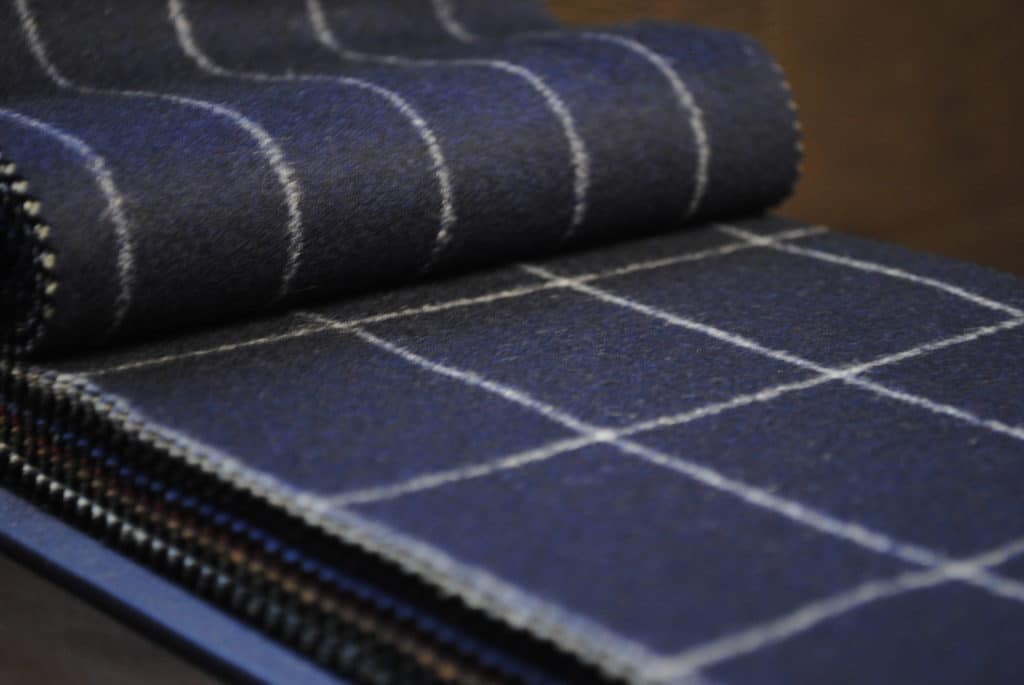 Windowpane check has been hitting the runways recently and this dark blue flannel with white check is just perfect.
16 January 2020
What's not to love about a wedding in the country? It's quintessentially British (think Four Weddings) and it's the perfect way to embrace the great outdoors in a relaxed environment. No wonder so many of us are opting to tie the knot in a rural setting.
Style Tips & Advice
Weddings
Country Style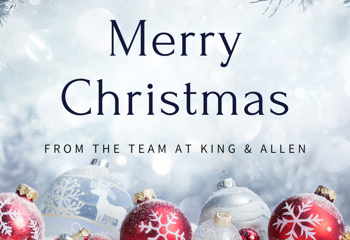 28 November 2019
To get you in the festive mood, we asked our four King & Allen consultants to tell us about their 2019 festive outfit (hint: they all involve a suit) and share their style tips for the perfect party mood...
Style Tips & Advice
King & Allen News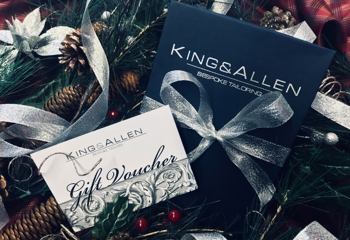 25 November 2019
It's been dubbed the Blue Planet effect - spurred on by Swedish teenage environmental activist Greta Thunberg and the rise of Extinction Rebellion. We are, of course, talking about growing consumer concern about issues such as single-use plastic and climate change...
Style Tips & Advice
Accessories
King & Allen News