Suits that Shocked
Halloween may be just around the corner but dressing to shock doesn't have to be confined to fright night. Indeed, nothing leaves a lasting impression like an outfit that courts controversy, which got us thinking about our favourite 'suits' that sparked outrage. Here are our six all-star sartorial shockers.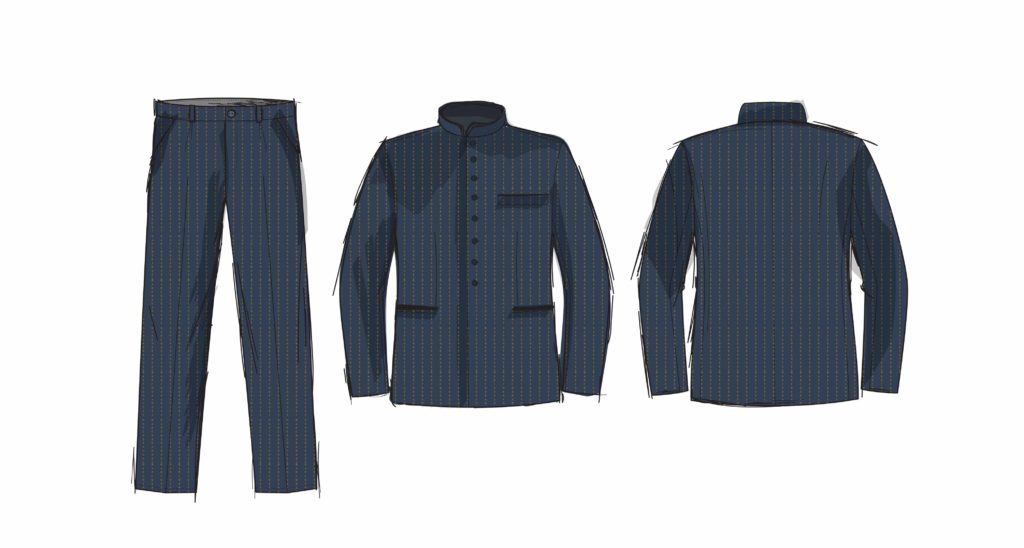 What's in a name?
The suit: signature stripe
Who wore it? Indian Prime Minister Narendra Modi
Why it shocked: When Modi met US President Barack Obama in January 2015, the Indian premier's choice of suit initially appeared quite conservative; a classic navy pinstripe. However, on closer inspection, it became apparent that his traditional bandhgala two-piece was, in fact, fashioned from fabric embroidered with his name to look like a pinstripe. The suit quickly became a social media talking point, with some Twitter users blasting it 'a case of crazed self-obsession' and 'the height of narcissistic behaviour'. Obama, however, took a more light-hearted view, hailing Modi 'a style icon' during his speech at a state dinner that evening. Modi ended up auctioning the jacket off for a seven figure sum and the proceeds were put towards a cleanup operation of the River Ganges.
The prime minister was not the first or, indeed, the last high-profile figure to choose a signature stripe. UFC Lightweight Champion Conor McGregor chose to make a statement in 2017 when he arrived for the press day of his fight against boxing legend Floyd Mayweather wearing a three-piece suit of cloth woven with 'F***k you' through it. That's one way of getting your point across.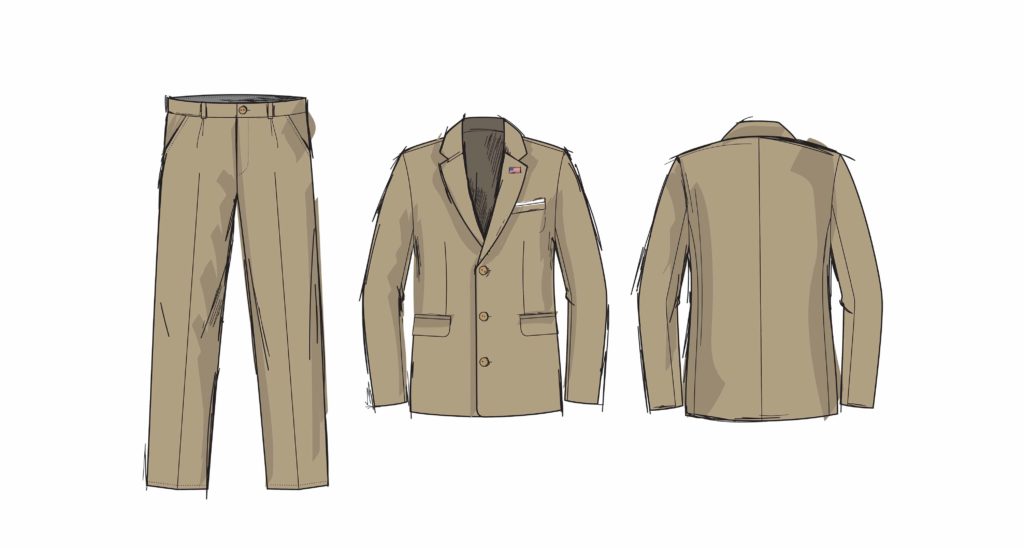 Making light of politics
The suit: a tan suit
Who wore it? President Barack Obama
Why it shocked: Good question. In August 2014, the US president eschewed his customary charcoal, navy or black for a press briefing and Twitter went nuts. To be fair, the initial outrage was aimed at Obama's decision to discuss the economy instead of his plans for tackling ISIS. However, suit rage soon followed, with New York Representative Peter King describing it as 'inappropriate'.
Before you could say 'liberal elite', three new Twitter accounts dedicated to the taupe two piece popped up. While some praised Obama's bold choice, others declared it a fashion faux pas. Either way, it made such a lasting impression that Obama even mentioned it in his final White House press conference in January 2017, saying: "Let me start off by saying that I was sorely tempted to wear a tan suit today, but Michelle, whose fashion sense is a little better than mine, tells me that's not appropriate in January." We sort of wish he had.
Skirting the issue
The suit: the man-skirt
Who created it? Jean-Paul Gaultier
Why it shocked: While it is common in some cultures for men to wear skirts as part of their daily wardrobe – for instance, the dhoti in India – French designer Jean-Paul Gaultier left the fashion world open-mouthed in 1984 with the introduction of the man skirt. He was proposing a whole new way of dressing for the modern man and it caused a media storm. Some branded the invention 'disgusting' and 'irrelevant' while others accused the designer of taking his challenge of male stereotypes too far. He didn't agree: "Wearing a skirt doesn't mean you're not masculine. Masculinity doesn't come from clothes. It comes from something inside you. Men and women can wear the same clothes and still be men and women. It's fun." With gender so firmly part of our current cultural discourse, it turns out the man might just have been 30 years ahead of his time.
Need for speed
The suit: the skeleton racing suit
Who wore it? Team GB
Why it shocked: Sportsmen and women aren't the most likely group to be at the centre of a clothing controversy but that's exactly where the British skeleton team found themselves during the 2018 Winter Olympics in South Korea. Eyebrows were initially raised when Team GB skeleton rider Laura Deas – seventh in the world standings at the time – clocked up the two fastest times in practice runs. But the rumour mill turned to full-on outrage when her teammate, Lizzy Yarnold, went on to retake the gold medal, despite having slipped to ninth in the world rankings.
The answer, it seemed, was in the team's specially-designed, drag-resistant suits, which featured built-in ridges that produced a turbulence effect to reduce the amount of wind resistance acting on the body. Think Frozone from the Pixar movie The Incredibles. Each custom-made suit was created from a 3D laser-scan and created using polyurethane derivatives. The grumbling got so bad that the International Bobsleigh and Skeleton Federation eventually carried out inspections but found no violation of the rules. A tea tray duel at dawn was averted.

Rational thought
The suit: the bloomer suit
Who wore it? 19th-century female cycling enthusiasts
Why it shocked: Fashion scandals are no modern invention. From donning vertiginous wigs to casting off their corsets, men and women have made bold social statements with their fashion choices throughout the centuries. Perhaps one of the most controversial was the 19th-century movement for Rational Dress, championed by early women's rights advocates. At a time when it was considered improper for a woman to show her ankles, the bloomer suit caused outrage. Designed by Elizabeth Smith Miller in New York in 1851 in response to a growing trend for women's cycling, the corset-free costume – comprising voluminous bloomers concealed under a shortened skirt – was regarded as a healthy and rational alternative to the more typical cumbersome skirts of the age.
Others, however, were not impressed. The Daily Mail described it as a 'disgusting costume', while a reader of Lady Cyclist wrote in a letter to the publication: "It's enough to make a bicycle blush under its enamel." But, the tide couldn't be turned, and the bloomer suit continued to gain popularity. Ultimately, the suit revolutionised the way many women viewed not only what they wore, but also their place in society, and would be the forerunner to future fashion statements aimed at empowering women.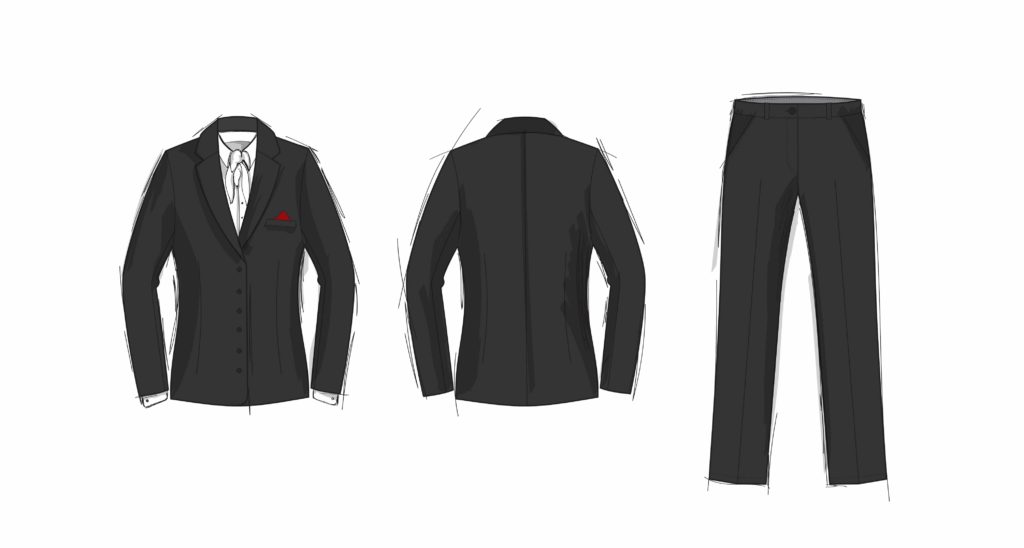 Who wears the trousers?
The suit: the women's tuxedo suit
Who created it? Yves Saint Laurent
Why it shocked: Fashion played another significant role in women's liberation with the introduction of designer Yves Saint Laurent's tuxedo-style 'Le Smoking' suit in 1966. Back then it was still uncommon for women to wear trousers and the suit immediately attracted attention. It turned out 1960s society wasn't quite ready for such a risqué move: when notorious New York socialite Nan Kempner wore the suit to an upscale Manhattan restaurant, she was turned away by the manager, who said that "trousers were as unthinkable as a bathing suit" for formal female dining attire. Undeterred, Kempner simply removed the bottom half and entered the restaurant wearing the jacket as a thigh-skimming mini dress.
Once the initial shock waves had subsided, however, the tuxedo suit would go on to become a fashion staple and another symbol in the fight for women's equality. According to style publication Dazed, it "radicalised eveningwear and irrevocably transformed the way women dressed." Move over the LBD.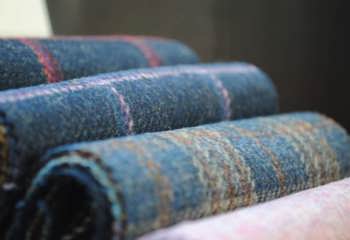 09 March 2020
As you may know, King & Allen have a great relationship with our favourite cloth merchant, Holland & Sherry. They are the world-renowned supplier of some of the finest, most luxurious cloths available. And this Spring, you could benefit from our Spring Cloth Offer, which we are running in conjunction with Holland & Sherry.
Style Tips & Advice
King & Allen News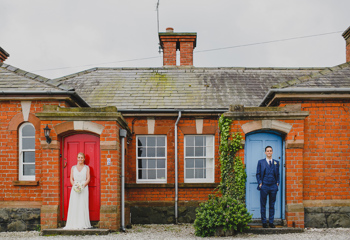 06 March 2020
We've picked out a wedding for each season, with top tips on what to wear on the big day, along with a little something to give your celebrations that extra edge.
Style Tips & Advice
Weddings
Country Style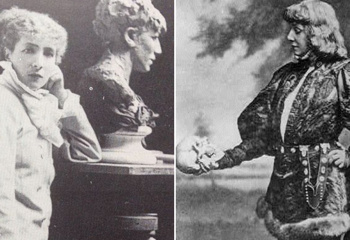 05 March 2020
The women's suit has a long and storied history that is innovative, exciting and, at times, turbulent. When we think of the "power suit" we often think of it as being a modern invention, sported by caricatures like Gordon Gecko. But we believe that the power suit, itself a bold proclamation of strength at the intersection of fashion and politics, has a longer history when it comes to the story of women's suiting. So here are some of our standout moments in the history of the woman's power suit.
Style Tips & Advice
Celebrity Style
Style History