Icon of the Month, Daniel Radcliffe
While so many other child stars have gone off the rails or disappeared into obscurity, Daniel Radcliffe has managed to steer the post-Potter course exceptionally well, choosing a variety of different roles and avoiding inevitable typecasting.
Moreover, at 5' 5", Daniel Radcliffe is a role model for shorter men everywhere. His slim, tailored suits and tonal colouring serve to lengthen his body so that, while short, he appears perfectly proportioned.
All in all, Daniel Radcliffe shows his breadth of artistry in both his acting roles and his flair for fashion.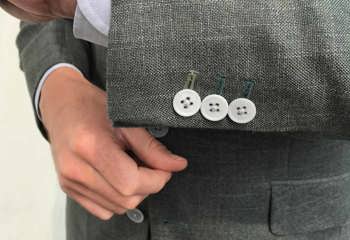 25 April 2019
Bamboo might not be the first thing that springs to mind when choosing a cloth for your bespoke suit. However, for an increasing number of our vegan clients this soft, highly breathable fabric makes a fantastic alternative to wool.
Style Tips & Advice
Vegan
23 April 2019
Having a bespoke suit made is as much a personal investment as it is a financial one and nowhere is this more true than when it comes to business attire.
Style Tips & Advice
Business Style