The Best of Ryan Reynold's Suits
Tomorrow will see the release of action comedy, 'The Hitman's Bodyguard', starring Samuel L. Jackson and our icon of the month, Ryan Reynolds.
The plot follows a special protection agent, played by Reynolds, who is hired to protect one of the world's most notorious hitmen, played by Jackson, as he travels to testify at the International Court of Justice. As you can imagine, there are car chases and deadly assassins galore as they are forced to work together to reach their destination in one piece.
Ryan Reynolds has come a long way since his days as Michael in 'Two Guys and a Girl'. The Canadian actor, who found critical and commercial success in 'Deadpool', has matured not only in his career but his style too.
Reynolds has found a way of dressing that looks incredibly cool, yet never too fussy. He knows how to dress for his body shape and has a classic elegance to his style that feels timeless.
In this article, we are sharing our favourite tailored looks worn by the star to help inspire your own wardrobe of suits.
Ryan Reynold's Suits and Effortless Style
Navy Three-Piece Suit
Reynolds knows that you can't go wrong with a navy suit, particularly when it's a three-piece!
The style is classic (two-button jacket with notch lapels and a five-button waistcoat) but the slim cut makes it modern.
His tie choice is spot on – the burgundy colour looks great with the navy and the tie bar adds a touch of flair without looking over-the-top.
Grey Textured Two-Piece
What a fantastic suit! The colour of the cloth is extremely flattering on Ryan whilst the subtle texture makes it less formal and more relaxed looking.
As usual, the style is classic but it's the details that make this suit special. Take a look at those contrasting buttons!
He's gone for the burgundy tie again, but this time, it is made from a knitted fabric which suits that casual aesthetic of this suit.
Navy Velvet Dinner Suit
We love Ryan Reynold's take on black tie here. He's opted for a classic midnight blue dinner suit, but elevated it with luxe velvet.
This is not a look that everyone could pull off – velvet trousers are quite full on – but a velvet blazer is a fantastic investment for the Winter months.
Sensibly, he has kept his accessories understated. Stand-out accessories would not have worked with a suit like this.
Mustard Suit
Ryan gives us a great lesson in how to wear coloured tailoring without looking ridiculous. The trick is to keep the style very simple.
The fit is great and it has been styled expertly – that blue tie and subtle pocket square complement the suit beautifully.
The cloth is showing a lot of creasing, which suggests that it might be made from a cotton. It only adds to the charm of this casual suit.
Double-Breasted Jacket and Contrasting Trousers
Reynolds wears another twist on traditional formalwear. It's not our favourite look of the bunch, but it does feature some interesting detailing that we really like.
The contrasting mid-grey jacket against the black trousers is very striking. The black satin facing used on the lapels and pocket jets make it feel even more cohesive.
You can't beat classic black tie, but in situations where you want to put your own mark on formalwear, this is a great look.
Classic Navy Suit
Ryan wears another slim fitting navy suit, but this time, in a textural flannel cloth. The style and colour is incredibly versatile and one that most people would do well to copy.
The patterned tie is really unusual, without falling into novelty tie territory. Worn with a crisp white shirt and a simple white pocket square, it's a very stylish look.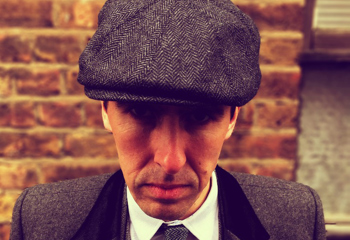 19 August 2019
The Peaky Blinders return to our screens on the 25th August 2019, guaranteeing two things: a whole lot of drama and a whole heap of sartorial style. But while each Peaky Blinder has their own individual suit style, they all share a love of one particular statement piece – the flat cap.
Style Tips & Advice
Celebrity Style
Style History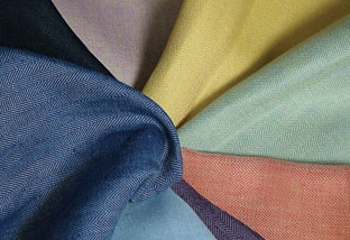 30 July 2019
You've heard all the advice about what to wear during a heatwave - linen suits, floaty cotton dresses, flip flops and sunhats so large they eclipse the sun...
Style Tips & Advice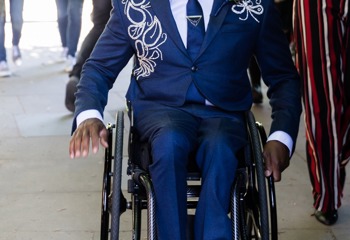 30 July 2019
No one throws a wedding like a celebrity; after all, they've got the means to really put on a show, not to mention access to all the best stylists and party planners. So, if you're tying the knot any time soon and are looking for that stand-out wedding outfit, why not take inspiration from some of the A-list?
Celebrity Style