Kit Haringtons Suits. 6 of our Favourites from the Game of Thrones Star
We're all big Game of Thrones fans at King & Allen, which is why we were thrilled to hear of Kit Harington's engagement to co-star Rose Leslie.
Kit has played fan favourite, Jon Snow, since 2011. Rose starred as his love interest, Ygritte, from 2012 to 2014, but it turns out that their romance had blossomed off-screen too. They fell in love whilst they were filming season two together but waited to make their relationship public until last year.
Hilariously, the pair are, in fact, related – a shock twist in true GoT fashion. It has been revealed that both Kit and Rose are descendants of King Charles II. Thankfully, they are very, very distant relatives so it shouldn't be too much of a problem!
Naturally, we've already started to speculate on what Kit Harington's wedding suit will be like – he is a man with exceptional style, after all. To help with our predictions, here are some of our favourite suits worn by the actor over the last few years…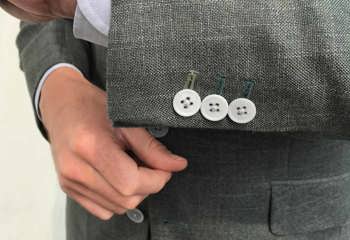 07 November 2019
November is World Vegan Month, when vegans around the world celebrate their lifestyle choice and champion others to do the same. And it seems more and more of us are making the switch. In 2018, there were 3.5 million registered vegans in the UK, up from around 540,00 in 2016, according to a study by The Vegan Society, which just happens to be celebrating its 75th birthday in 2019.
Style Tips & Advice
Celebrity Style
28 October 2019
When it comes to style superstars, there is none more seminal, more chameleon-like and more innovative than David Bowie. As you may remember, we included the iconic star's ever-evolving look in our recent blog post on the suits that rocked. That's why we were over the moon when Professor of Film and Cultural Studies, Dr Will Brooker, approached us to make a copy of Bowie's legendary mustard-yellow suit.
Celebrity Style
King & Allen News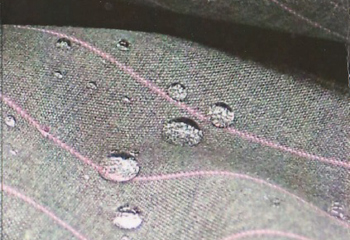 27 October 2019
Creating the perfect suit starts with a high-quality fabric. That's why we work closely with renowned  luxury cloth merchant, Holland & Sherry, to make sure we have the world's best possible cloths available for our clients. While we place great value on traditional methods – for example some of Holland & Sherry's pattern weaving hasn't changed in 200 years – we also believe in keeping one eye firmly on the very latest bespoke tailoring technologies.
Style History
King & Allen News