The Best of Cillian Murphys Suits
Hailed as a cinematic masterpiece, Christopher Nolan's Dunkirk sees Cillian Murphy play a battle-scarred soldier, plucked from the water after his ship was bombarded by Spitfires.
His character is deeply affected by the psychological trauma that thousands of British soldiers fighting in World War II experienced, particularly at Dunkirk. This is the fifth Nolan film that Cillian has starred in after Inception and The Dark Knight Trilogy.
The Irish actor tries to live a private life as much as possible, unfazed by the trappings of Hollywood. He doesn't have a personal publicist, nor a large team of people around him, and despite being considered one of the most stylish actors around, he does not have a stylist.
His role as Tommy Shelby in BBC's Peaky Blinders made him somewhat of an icon, as hoards of men started dressing up in tweed three-pieces and flat caps.
Off camera, Murphy prefers to wear well-made, classic pieces that fit properly, as demonstrated in the photos below. He tends to stick to slim fitting pieces in dark tones, particularly navy.
Our Favourite Suits Worn by Cillian Murphy
Navy Two-Piece Suit with a White Shirt
We've said it before and we shall say it again: every man should own a two-piece navy suit. Opt for a two-button fastening and notch lapels, like Murphy has worn here, to make it even more versatile.
This has the potential to look like a business suit, but he gives it a relaxed feel by wearing it with a crisp white shirt worn open at the collar.
Charcoal Pinstripe Three-Piece Suit
In the role that gave him style icon status, Murphy wears a pinstripe three-piece in a heavy wool cloth, accessorised with a classic gold pocket watch.
It is the detailing that sets this suit apart – note how the waistcoat features six buttons, as opposed to the usual five, in order to button higher on the chest. His trousers sit high on the waist and feature inward facing pleats that create volume in the legs.
Navy Two-Piece Suit with a Tonal Navy Shirt
What is it about a suit worn with sunglasses that instantly makes you look 10 times cooler? Because that's certainly the case with Cillian here.
It's an effortless and low-key look that is easy to replicate. The dark navy suit is worn with a lighter navy shirt for a tonal effect that creates a little bit of contrast.
Tweed Double-Breasted Jacket and Trousers
A little different to Murphy's usual style, he wears a tweed checked double-breasted jacket and trousers in a rather creepy menswear film for Stella McCartney.
There is something a little off about the cut of this jacket, but the cloth is sublime and we adore the shape of those sweeping peak lapels!
Casual Navy Suit and T-Shirt
Back in his trusty navy two-piece, Cillian Murphy offers a fresh perspective by wearing it with a simple black t-shirt. Worn with simple black shoes, it shouldn't necessarily work on the red carpet and yet, it looks fantastic.
Have you tried wearing your simple navy suits with a t-shirt? It is a great way of navigating that awkward "smart-casual" dress code!
Lightweight Herringbone Suit
A smarter look than he usually goes for, Cillian wears a lightweight herringbone two-piece in his usual two-button style, but this time, with a peak lapel.
He adds a sartorial touch with simple accessories: a white pocket square, a button-down collar shirt and a wide tie to match the width of his lapels.
Learn from Cillian Murphy
Murphy focuses on filling his wardrobe with timeless, well-made garments that actually fit him rather than trendy pieces.
If you'd like to do the same, a well-fitting navy two-piece is a good place to start. One of our consultants would be delighted to advise you on the specifics of the cloth and style and, when you're ready, measure you up.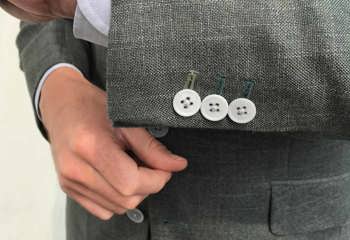 07 November 2019
November is World Vegan Month, when vegans around the world celebrate their lifestyle choice and champion others to do the same. And it seems more and more of us are making the switch. In 2018, there were 3.5 million registered vegans in the UK, up from around 540,00 in 2016, according to a study by The Vegan Society, which just happens to be celebrating its 75th birthday in 2019.
Style Tips & Advice
Celebrity Style
28 October 2019
When it comes to style superstars, there is none more seminal, more chameleon-like and more innovative than David Bowie. As you may remember, we included the iconic star's ever-evolving look in our recent blog post on the suits that rocked. That's why we were over the moon when Professor of Film and Cultural Studies, Dr Will Brooker, approached us to make a copy of Bowie's legendary mustard-yellow suit.
Celebrity Style
King & Allen News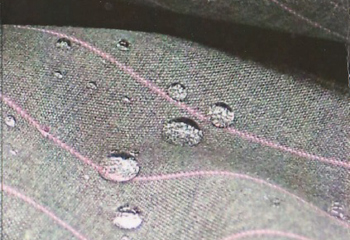 27 October 2019
Creating the perfect suit starts with a high-quality fabric. That's why we work closely with renowned  luxury cloth merchant, Holland & Sherry, to make sure we have the world's best possible cloths available for our clients. While we place great value on traditional methods – for example some of Holland & Sherry's pattern weaving hasn't changed in 200 years – we also believe in keeping one eye firmly on the very latest bespoke tailoring technologies.
Style History
King & Allen News