The Tailors Guide to Choosing a Suit Cloth
You have decided it is time for a new suit but how do you select from the 1000s of cloths available? With so much choice, it's no wonder that many find choosing a suit cloth challenging. Thankfully, our founder, Jake Allen, is here to help…
I have guided many people to their perfect cloth since I started King & Allen in 2003. Everyone has a different approach when it comes to selecting a suit cloth; from the person who comes to us looking for a plain grey suit and ends up falling in love with a blue cloth with a pink check (you know who you are!) to the clients who end up with five almost imperceptibly different shades of blue in front of them.
Recently, I have found myself on the other side of the counter as my little sister is (finally!) getting married this summer. Naturally, I wouldn't miss the opportunity to create myself a new suit!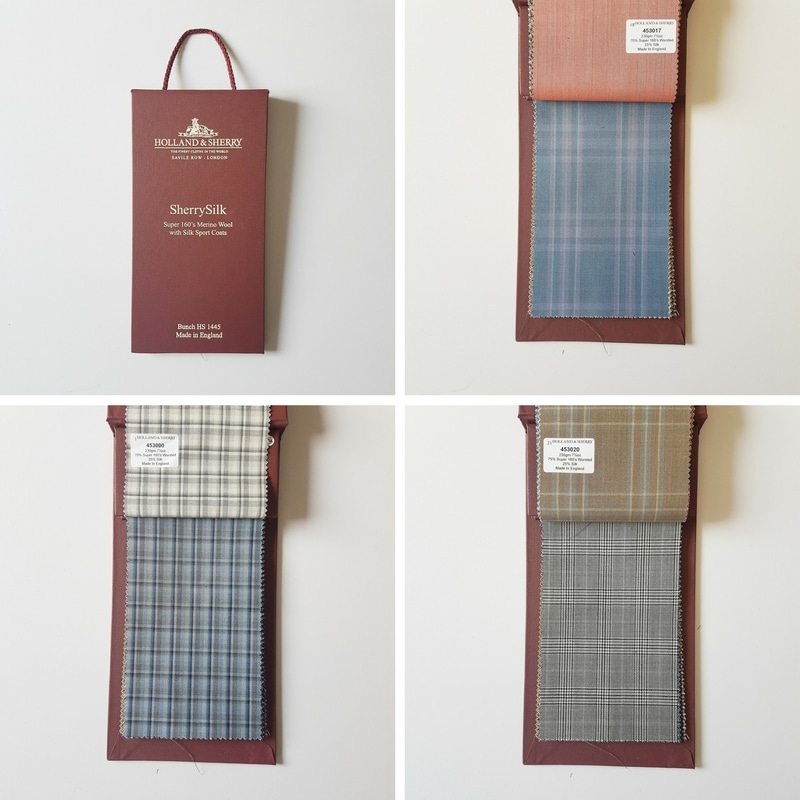 How to Choose a Cloth for Your Bespoke Suit
In today's article, I am going to share how I selected the cloth for this suit that can also be applied to any suit you are thinking of having made.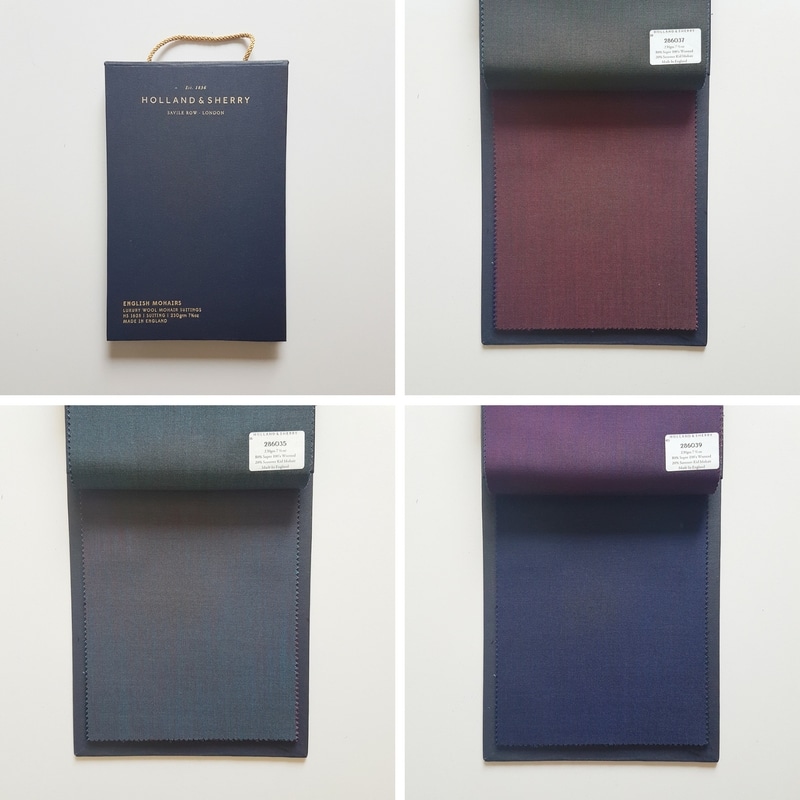 Weight
The first question is when and where the suit will be worn. For example, if you are going to a wedding in Southern Italy, you should opt for a very lightweight cloth so you don't get too hot.
It also depends on you as an individual. If you are the kind of person who needs to keep a super absorbent sponge cloth in your pocket to mop your brow (and I know someone who picked out a bright orange one from his pocket during his wedding vows!) then you should also chose a lighter weight cloth, even if you aren't in Italy.
Personally, I don't 'run hot' so this is not an issue for me. However, the wedding is in August, so I am going to go lightweight, as I am imagining myself drinking a glass of champagne in the bright sunshine and want to feel as comfortable as possible.
Textured or Not Textured
Simply put: do you want to look like a dapper country gent in tweed or like an Italian model in a super fine worsted wool?
The finely worsted spun cloths are very smooth, soft and luxurious with a slight sheen and a continental look about them – think Ocean's 11 or George Clooney advertising coffee. Otherwise, you could go for something that has a little texture, such as a tweed or a country-wear cloth, which tend to have a more matte finish – think The Great Gatsby or James Bond.
Personally, for a wedding, I prefer a little texture. The patterns and colours available in textured cloths tend to be a little more on the flamboyant side, which, if you have ever met me or seen my Instagram feed, you will know I like!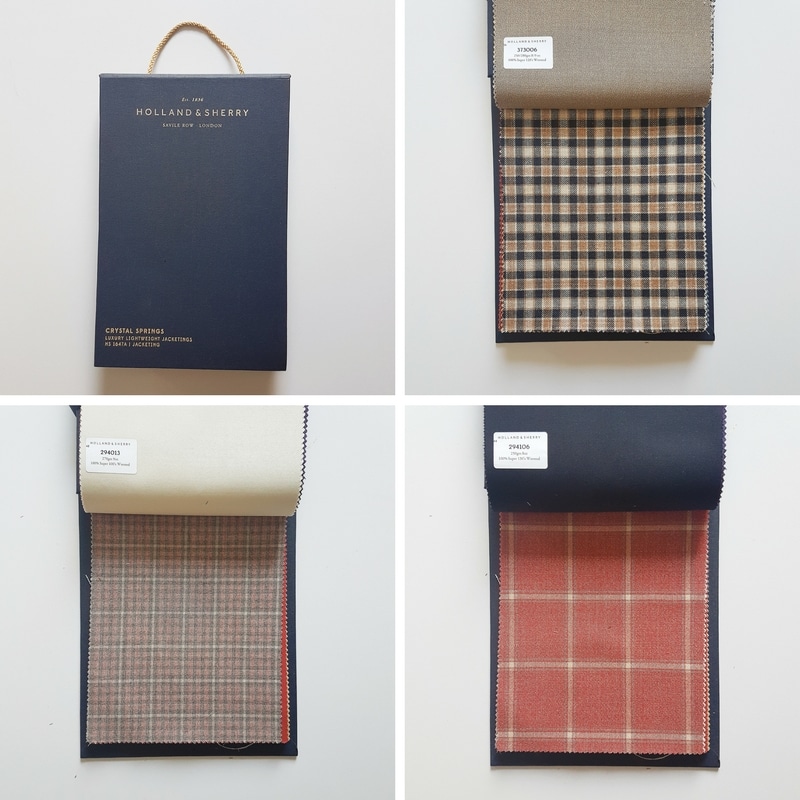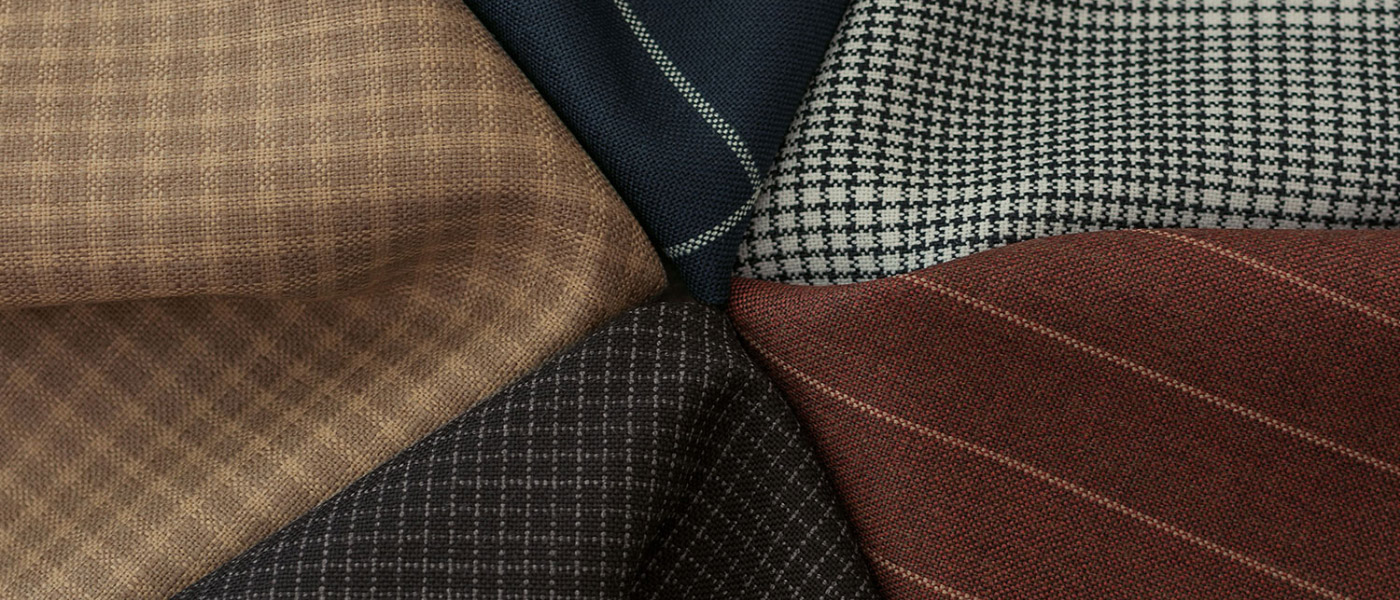 Durability
Again, this comes down to how you will be wearing the suit. If you need a suit for work and intend to only have two business suits in your wardrobe, the cloth should be much more hardwearing than a suit for occasional use. Of course, if you intend to have five business suits in your wardrobe and will rotate them daily, choosing a very hard-wearing cloth will be less of a priority.
Another thing to remember is that some people are harder on their clothes than others. If you find that your clothes wear through quickly, this should influence the cloth you select.
I am lucky enough to have a number of suits in my wardrobe and know that I don't wear through my clothes quickly, so durability is not a factor in this suit. Naturally, I still want it to last several years so I won't select the most delicate of cloth, but it won't be a large influence.
Colour
It may seem counterintuitive to not start with the colour, but when you understand that each bunch (a book of identically constructed cloths) we offer has many different patterns and colours to choose from, it is far better to get to the right bunch before you consider colour.
Your selections thus far will yield a number of appropriate bunches and from those, we can look for the perfect colour for you.
Using this process, I narrowed my choices down from the bunches above to the final cloth pictured here. I hope you'll agree that the resulting suit is fantastic!
Price
From the shortlist above, we could narrow down the selection still further if you have a particular budget in mind. It is likely that your shortlist will contain bunches that are priced very differently, so we can still find you the perfect cloth that meets your budget.
Price is not a consideration for me – as you can probably guess, I am not paying full price! I will, therefore, have the luxury of selecting from all my shortlisted bunches.
After much deliberation I have opted for a pink and grey check in Holland & Sherry's Crystal Springs bunch, you can see the finished suit pictured.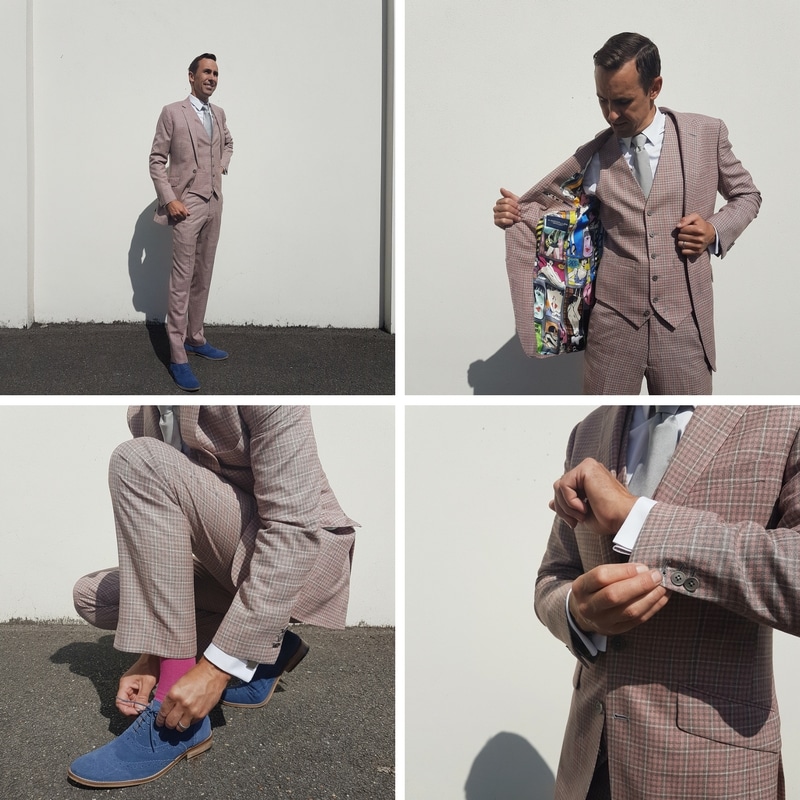 Need some help choosing your suit cloth?
If you're still a little stuck on what cloth choice will suit you best, our expert tailoring consultants can help. They are specially trained to guide you towards the cloth that will best suit your needs, whatever your budget.
To browse our full selection of cloth, book a free initial consultation with one of our tailoring consultants today.
21 September 2020
The navy blue suit is an absolute must in anyone's wardrobe. Versatile, flattering and classically stylish, we are absolute devotees of this most iconic and fundamental of suits.
Style Tips & Advice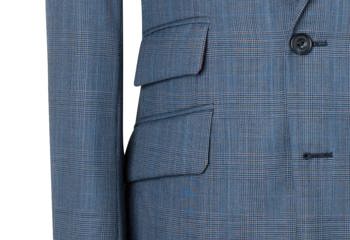 21 September 2020
The check suit is as varied and as unique as the people wearing it. At King & Allen, we are strong proponents of a beautifully-made check suit and, have found, in the last few years there has been a definite resurgence in the popularity of these garments.
Style Tips & Advice
Style History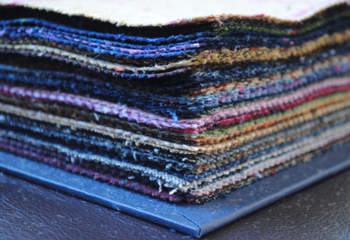 25 August 2020
Every Autumn we start thinking about our options for winter outerwear. Will it be a classic, three-button overcoat in camel? A tweed sports jacket? A double-breasted pea coat? With this in mind, King & Allen have decided to run a promotion with our cloth merchants, bringing a fantastic offer to our clients.
Style Tips & Advice
King & Allen News