Style Predictions 2016, Part 2
On the blog last month we gave you Part 1 of our annual Style Predictions. As you yourself may have predicted, here is part 2
1. Wearing roll necks with suits
Idris Elba
Roll necks featured heavily at London Collections: Men last year and we saw the look on models and film stars throughout 2015. Now it's time to take the plunge. Roll necks are elegant, stylish, practical, easy and warm! Roll neck quick tip: the heavier set you are, the thicker the cloth should be
2. Gauntlet cuffs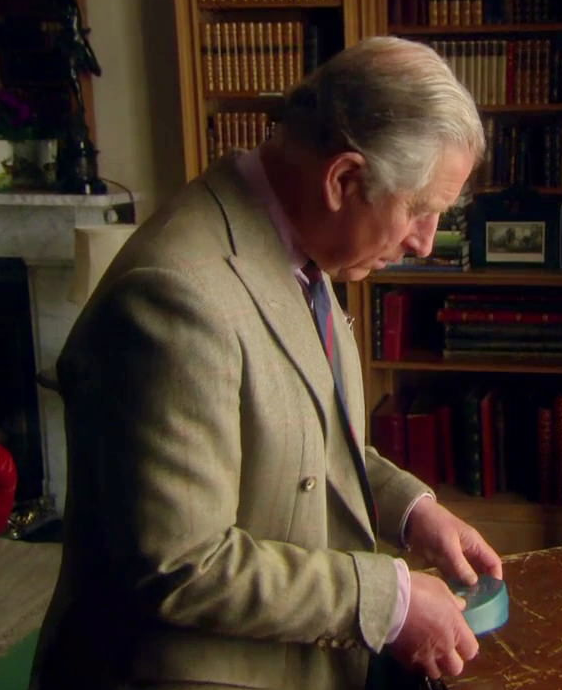 Originally derived from 1920s overcoats, the sleeve (or gauntlet) cuff is very rarely seen on a lounge suit. For that reason alone it's a subtle but very interesting choice. We don't charge for this option, and it looks fantastic – especially in Prince of Wales check. Coincidentally, HRH is a big fan:
3. Bespoke Suits with Trainers
Wearing trainers with a suit can add youthfulness and vibrant playfulness to your look. But they must be worn with caution. Here are our top tips:
Make sure that your suit is well tailored, and relatively slim fitting. The trousers can't be too long or wide at the ankle.
Keep the trainers simple, monochrome and clean!
Avoid trainers that are too chunky or too slender – especially on the sole.
Think about layers, colour and accessories. It's important to show that you chose this look, and that you're not just walking home comfortably from the office!
Call 0800 0274430 or contact us here for more information about King & Allen. We have fitting locations in London: Liverpool St, Wilmslow and Surbiton. We also take consultations on Savile Row, by appointment only.
26 September 2019
An increasing number of companies are adopting a less formal office dress code these days, with fewer businesses expecting their male employees to show up in a suit and tie. Instead, the new watchword is 'smart-casual'. But where does that leave the suit lover?
Style Tips & Advice
Business Style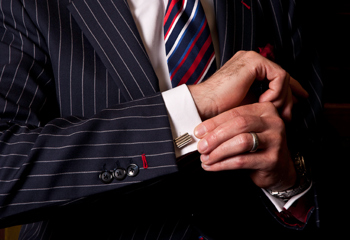 12 September 2019
The term 'pinstripe' refers to the very thin, parallel lines that run through a cloth, contrasting with the main colour. Taken at face value, it would seem to be a fairly bland description of a simple fabric pattern. But the history of the pinstripe suit is anything from bland and, indeed, the suit itself has a host of connotations attached to it.
Style Tips & Advice
Style History
27 August 2019
The new Peaky Blinders series is back with a bang and we're not just talking about the storylines. As ever, Tommy and his crew look as sharp as the razor blades the real-life Peaky Blinder gang were rumoured to stitch into the peak of their flat caps.
Style Tips & Advice
Celebrity Style
Style History