Go Behind-the-Scenes at King & Allen's Latest Photoshoot
On a gloriously sunny day, earlier this year, King & Allen and a talented team of photographers, videographers and models travelled to two magnificent locations across London to shoot our latest campaign.
Our first location was the wonderfully cosy, Scarfes Bar, in Central London. Named after political caricaturist, Gerald Scarfe; his works adorn the walls, alongside a roaring fireplace, velvet armchairs and shelves of antique books.
Our second location was across London, at the picturesque Ham House, a 17th century mansion near Richmond. We spent the whole afternoon wandering their incredibly photogenic gardens, which feature everything from wild flowers and exotic plants to garden produce.
The resulting photographs are stunning and today, we are finally sharing them with you, along with this fantastic video, giving you a glimpse of what went on behind-the-scenes.
Did you like any of the suits featured in this video? We can make one to fit you perfectly!
Book a free consultation with us today, where we can discuss your unique requirements.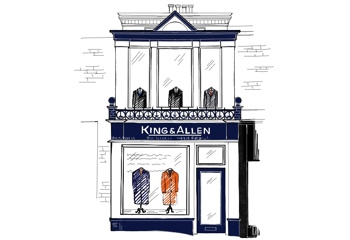 26 May 2020
Following the announcement by the Prime Minister on the 25th May, we will be reopening our Surbiton, Liverpool Street and Wilmslow stores on the 16th June.
King & Allen News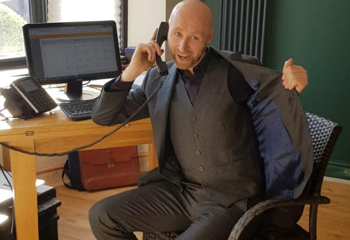 15 May 2020
We've put  together a brief guide and some resources for what to do once you've decided on a new date for your big day.
Style Tips & Advice
Weddings
14 May 2020
While we look forward to re-opening and helping you all find your fit for your special day, we also thought it might bring a smile to our follower's faces to see how some people have kept their lockdown weddings and celebrations going.
Style Tips & Advice
Weddings