Icon of the Month – Leonardo DiCaprio
It has been a long time coming, but Leonardo DiCaprio finally got the award he's been waiting for all these years… King & Allen Icon of the Month!
When Leonardo DiCaprio first found mainstream success in the late 1990's, he had a real passion for three button suits, which he would often wear with just the top button done up – a style that hadn't been in fashion since the turn of the previous century! Nowadays, however, his suit choices are modern, stylish and actually quite conservative: he favours 2 button lounge suits (albeit cut quite high) in a royal blue worsted wool/silk blend for a smooth finish. The blue is a great choice as it compliments his blond hair and blue eyes. We would highly recommend this style for a wedding suit (especially in three piece) or if you have a job which is customer facing / sales related.
16 January 2020
What's not to love about a wedding in the country? It's quintessentially British (think Four Weddings) and it's the perfect way to embrace the great outdoors in a relaxed environment. No wonder so many of us are opting to tie the knot in a rural setting.
Style Tips & Advice
Weddings
Country Style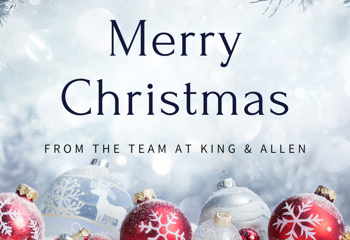 28 November 2019
To get you in the festive mood, we asked our four King & Allen consultants to tell us about their 2019 festive outfit (hint: they all involve a suit) and share their style tips for the perfect party mood...
Style Tips & Advice
King & Allen News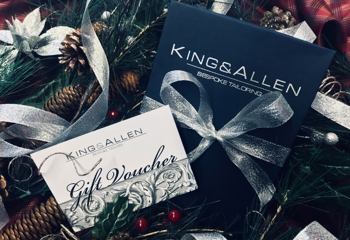 25 November 2019
It's been dubbed the Blue Planet effect - spurred on by Swedish teenage environmental activist Greta Thunberg and the rise of Extinction Rebellion. We are, of course, talking about growing consumer concern about issues such as single-use plastic and climate change...
Style Tips & Advice
Accessories
King & Allen News