How to Wear Tweed
We, at King & Allen, have always appreciated tweed. There's something about this heritage cloth that appeals to us, as lovers of classic menswear.
However these days, even those who have previously turned their nose up at tweed are starting to admire it, no longer considering tweed to be the fusty fabric, worn only by geography teachers and those who enjoy country pursuits. Tweed is a stylish cloth for the modern man.
Warm, hard-wearing and practical, tweed is the ideal choice for outerwear and casual suiting when the weather gets cold. In this article, we will show you the many ways that you can style tweed this Autumn.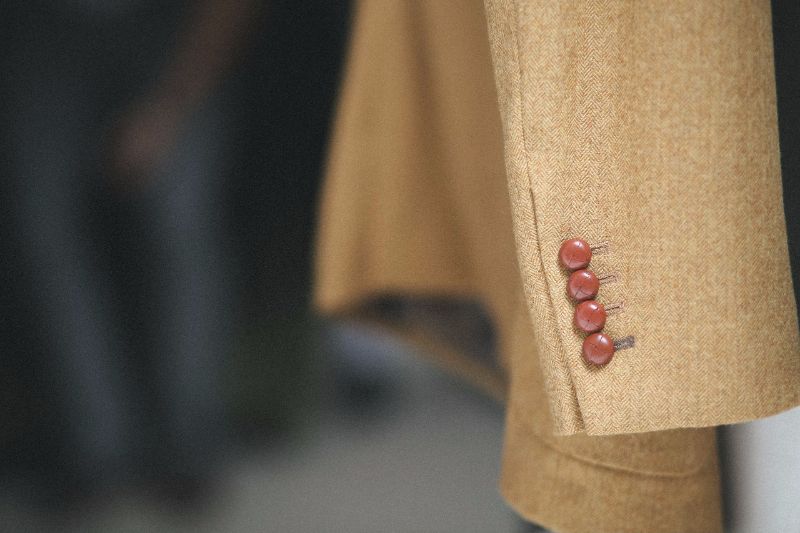 How to Wear Tweed this Autumn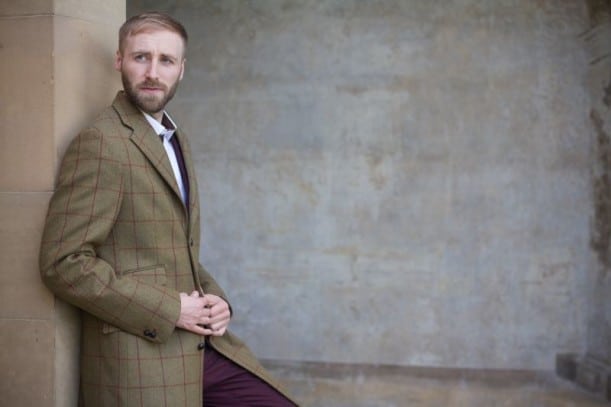 The Tweed Overcoat
The tweed overcoat is an investment piece that you will never regret purchasing. In fact, a well-made tweed overcoat will last a lifetime.
For those who appreciate the vintage appeal of a long overcoat, make it over-sized with raglan sleeves. For those who prefer a more classic look, a single-breasted, set-in sleeve jacket that reaches the knee is likely to be more versatile.
If you intend to wear your overcoat a lot, make sure you choose a colour that will work with the rest of your wardrobe. A neutral such as black, grey or navy will allow you to wear it with your business suits as well as your casualwear.
Examples by Holland & Sherry
Mens Tweed Jackets
For men wishing to take their first, tentative step into tweed, purchasing a classic tweed jacket would be our suggestion. If you want to keep it very safe, you can't go wrong with a solid colour, such as hunter green, navy blue or mid grey.
However, for those who are feeling a little more brave, there are so many fabulous tweeds out there. From checks, to herringbones, to the more unusual weave structures, there is something to suit any man's personal style.
Wear your tweed jacket with a neutral t-shirt, fine knit, or casual shirt, with dark denim jeans and classic leather boots.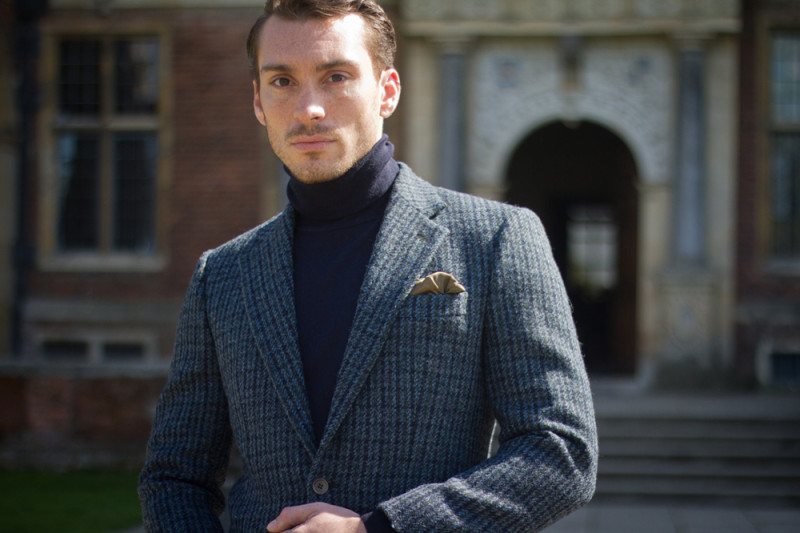 Examples by Dashing Tweeds
Not sure how to wear this seasons tweed? Here are 4 easy ways to wear tweed this Autumn…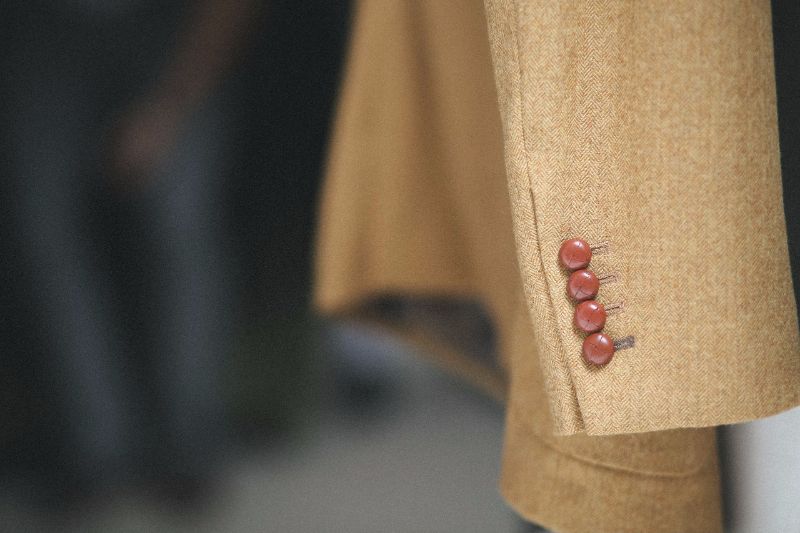 Ladies Tweed Jackets
For women, boxy jackets are a fantastic way of wearing tweed in a feminine way, particularly in fancy designs, such as the ones in Holland & Sherry's Ladieswear Collection.
To avoid looking like you're wearing Nanna's jacket, the rest of the look must be kept very minimal. Simple silhouette, simple detailing. Let the fabric speak for itself.
These 'Chanel'-style jackets look fantastic with plain tailored trousers or a pencil skirt in the office, but really shine when worn with jeans or pretty dresses on the weekend. Whilst pearls might be tempting, you will end up looking like you are wearing a costume! The key is to look fresh and modern.
Examples by Holland & Sherry
The Tweed Suit
Whilst we don't necessarily recommend that you wear a tweed suit in the office, if you do wish to do that, choose a lightweight cloth that you will not overheat in.
Steer clear of earthy, muddy tones and stick with business classic colours such as greys and navys. Make sure you keep the rest of your look as sharp as possible, to avoid looking like you just came from the farm.
Tweed suits come into their own in more relaxed environments, such as a weekend in the country or a laid-back wedding. In that case, you can go as wild as you like with the colour and the pattern. Tweed gives you a wonderful opportunity to stand out from the crowd!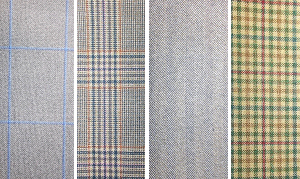 Examples by Holland & Sherry
Looking to inject a bit of tweed into your wardrobe?
Tweed is a fantastic way of bringing a bit of personality into your tailored wardrobe.
If you are looking a tweed suit, jacket or overcoat, we would love to offer you a free, no obligation consultation where we can discuss your requirements and show you our fantastic range of cloths and styles.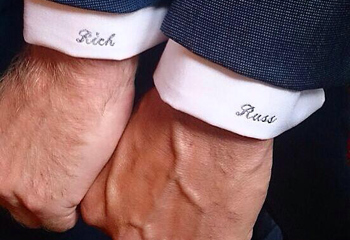 26 May 2022
Planning for your wedding can be a stressful time for some and the day itself often passes in a blur of joy and excitement. That's why it's important to 'stop and smell the roses' during your wedding journey and remember all of the reasons you've chosen to marry the love of your life. After the event itself, there are a plethora of ways you can look back fondly on the day, from the photos, to the video, to the signatures in the guest book. But did you know that your wedding suit can also serve as a reminder of the best day of your life? Read on to find out how...
Weddings
26 May 2022
2022 is a very special year for Pride, as it marks 50 years since the first ever march in 1972. While there were only 700 bravely marching then, this year it is expected there will be over 2 million attendees! Of course, many historical milestones have been achieved since 1972.
Style Tips & Advice
Style History
26 May 2022
Next week, the whole world will be watching as we celebrate 70 years with Queen Elizabeth II on the throne! The Queen has created quite the signature fashion lookbook that deserves its own jubilee. Her style has, quite literally, stood the test of time. Through nine decades, with her vibrant pant-suits and matching hats, stunning heirloom brooches - not to mention the symbolism behind every ensemble - it's no wonder the Queen is our style icon.
Style History